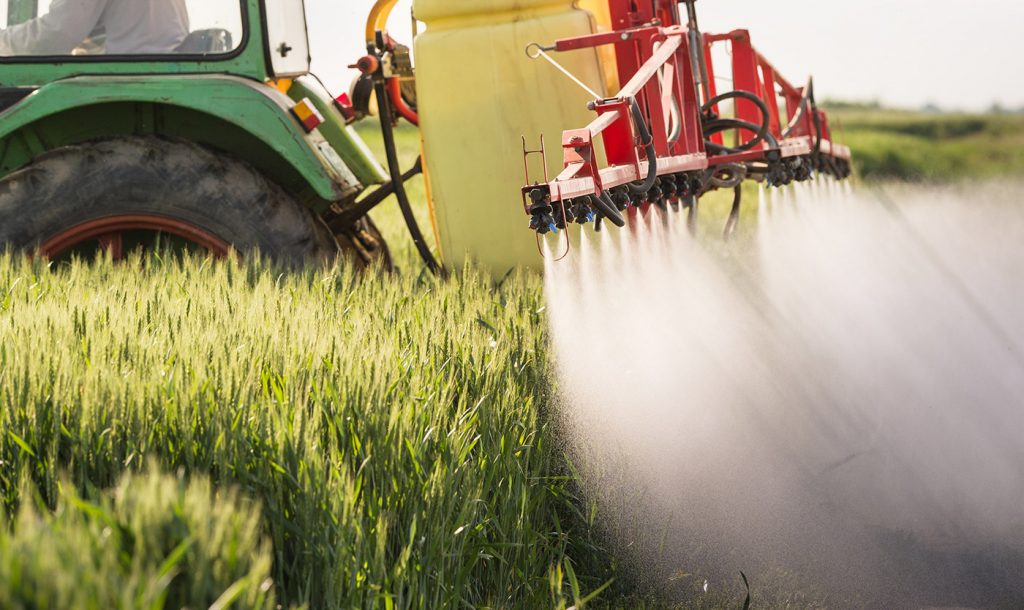 Litigation currently underway in San Francisco has revealed a lot of information regarding the major agrochemical company, Monsanto, and its effort to control the narrative around glyphosate, the key ingredient in one of the company's leading products, Roundup. Some studies have shown glyphosate to be a contributing factor in certain cases of cancer and other diseases –  a fact the company has consistently denied. Monsanto's denial appears weaker and weaker as internally circulated emails evince a conscious effort on the company's part to downplay the dangers of the chemical.
EPA Link
One of the more damaging stories to emerge from the mass tort case – which contains at least 250 lawsuits – is that of Jesse Rowland who, while working at the EPA's Office of Pesticide Programs (OPP), stopped the release of a study conducted by the Agency for Toxic Substances and Disease Registry (ATSDR). "If I can kill this I should get a medal," Rowland reportedly said in a 2015 phone conversation with a Monsanto representative. The inspector general of the EPA has commenced an investigation into the matter after a request was sent by Representative Ted Lieu (D-CA).
According to Scott Partridge who runs global strategy at Monsanto, the email in question represents "a natural flow of information" and nothing more. "It's not an effort to manipulate the system," he told FoodDemocracyNow.com. And with regard to the claims that Roundup can lead to non-Hodgkin's lymphoma, the company released this statement: "The allegation that glyphosate can cause cancer in humans is inconsistent with decades of comprehensive safety reviews by the leading regulatory authorities around the world."
Counter
It seems odd, then, that the ATSDR has yet to release its toxicological report on glyphosate, which can be found on home properties, at playgrounds, golf courses and farms and which has been discovered in urine samples around the country. It's also worth nothing that the International Agency for Research on Cancer (IARC) defined the chemical as "probably carcinogenic to humans," which problematizes Monsanto's claims that the chemical is not dangerous.
More Evidence of Collusion
It's also difficult to accept Monsanto's claims due to the ample evidence indicating collusive activity. On July 20th, 2015, emails were exchanged between Mike Dykes, former VP of Governmental Affairs at Monsanto, and Jim Jones an Assistant Administrator at the EPA who oversaw the OPP. Responding to a request from Dykes to look into the impending ATSDR report, Jones promptly forwarded Dykes' email to OPP Director Jack Housenger, saying "Monsanto thinks ATSDR is doing a glyphosate Assessment. Could you guys run that down?" Housenger replied in the affirmative, expressing how hard it had been to obtain information. A slew of other emails followed, seeking to shut down the report. The argument? The ATSDR report was "duplicative" of another undisclosed EPA study.
Other Related Emails
Another email, circulated in 2015, suggested that there were dubious scientific practices at Monsanto. John Acquavella, a scientist funded by Monsanto, wrote in an email, "I can't be a part of deceptive authorship on a presentation or publication. Please note the ICJME guidelines below that everyone goes by to determine what is honest/ethical regarding authorship."
Internal Debate
And in 2001, a scientist admitted concern over glyphosate testing: "if somebody came to me and said they wanted to test Roundup I know how I would react – with serious concern." Executives at Monsanto even expressed worry over the chemical's health-effects. In 2003, an executive wrote in an email, "You cannot say that Roundup is not a carcinogen … we have not done the necessary testing on the formulation to make that statement."
As evidence mounts against the giant agro-company, it seems more and more likely that those hurt by Monsanto's actions will receive compensation for their grievances. Once again, a major company appears to have put profit over people.