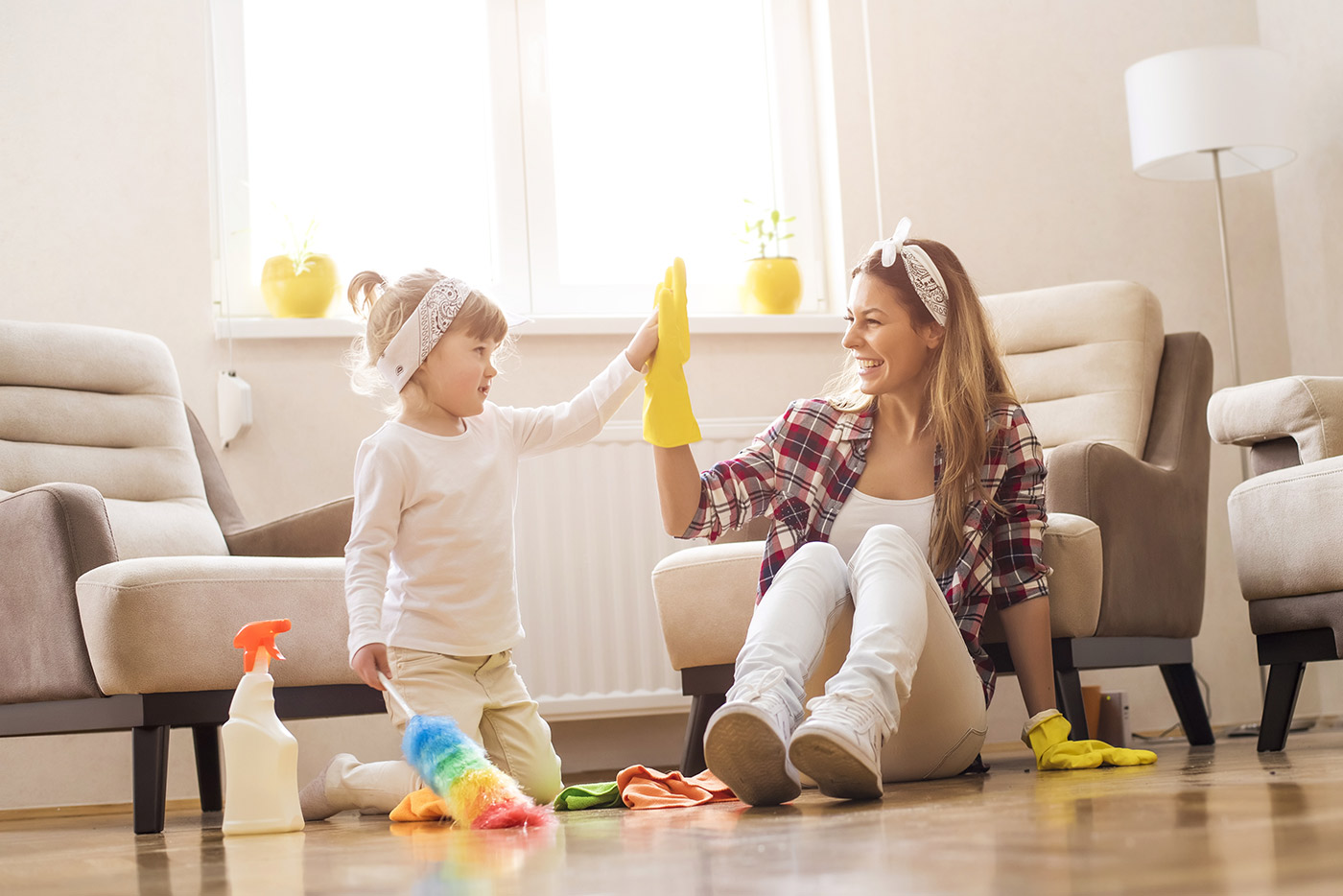 A chemical found in a wide array of household cleaning products may be linked to cross-generational birth defects, according to a recent study conducted by researchers Terry Hrubec and Patricia Hunt. Both Hrubec and Hunt had already conducted a study in 2014 that found a correlation between the chemical – known as quaternary ammonium compounds, or quats – and decreased fertility and sterility. The more recent study found that quats, which are used in over 250 products and are sometimes not listed as ingredients, can negatively impact embryo and fetal development. The chemical's effects may be transported directly via ingestion or indirectly via the air.
The Study
Scientists studied the effects of quats – specifically, alkyl dimethyl benzyl ammonium chloride (ADBAC) and didecyl dimethyl ammonium chloride (DDAC) – on laboratory mice, who were fed the chemical directly and, in other cases, exposed to trace amounts of the substance after regular cleanings in the lab. The researchers found a 150 percent increase in birth defects – namely neural tube defects – which can occur in humans as well as mice. Neural tube defects can transform into spina bifida, a condition that has been linked to a number of severe symptoms, such as bladder and bowel problems; nerve damage; muscle fatigue; and issues with walking. Quats can be found in all sorts of household products, including a variety of cleaners, shampoos, detergents, conditioners, eye drops and fabric softeners.
Background
Hrubec's work emerged almost accidentally, after she noticed that the mice in her lab were not reproducing as they had in the past. She hypothesized that the cleaner used by her lab assistants was the potential culprit. Many of the lab techs used the chemical to disinfect their hands before handling the mice. Hrubec eventually discovered Dr. Hunt, who had come upon a similar discovery in 2005, when she found that the plastic water bottles were shedding bisphenol A into the rodents' water. The chemical was apparently disruptive to the endocrine system of the mice, leading to major reproductive issues. Hunt had also noticed a link between disinfectants and mammalian reproduction.  That was in 2008. In the end, the researchers teamed up to produce some groundbreaking research into the effects of quats.
Hrubec Speaks
Speaking about the public health impact of the study, Hrubec said the following: "These chemicals are regularly used in the home, hospital, public spaces, and swimming pools." She continued, "Most people are exposed on a regular basis."
ADBAC and DDAC are regularly used because they reduce surface tension and they produce antimicrobial and antistatic effects. Despite their usefulness, Hrubec was unambiguous about their potentially negative impact on human health and the implications of that impact: "Birth defects were seen when both males and females were exposed, as well as when only one parent was exposed." She continued, "The fact that birth defects could be seen when only the father was exposed means that we need to expand our scope of prenatal care to include the father."
Transgenerational
What's more, the effects were not limited to a single generation. After mice were separated from the quats, the researchers found that two more generations of mice suffered from similar birth defects. Hrubec suggested that her work could be elaborated into further research regarding the regularity of birth defects in children of restaurant workers and people working in the healthcare industry – both potentially high-risk segments of the population.
What This Means for Us
As for the public-health implications of Hrubec's work? "Our research on mice and rats shows that these chemicals affect the embryonic development of these animals. Since rodent research is the gold standard in the biomedical sciences, this raises a big red flag that these chemicals may be toxic to humans as well." Many of us are exposed to these chemicals on a daily basis. Thus, public health advocates hope that the study's conclusions may spark much needed change in the manufacturing of household products.