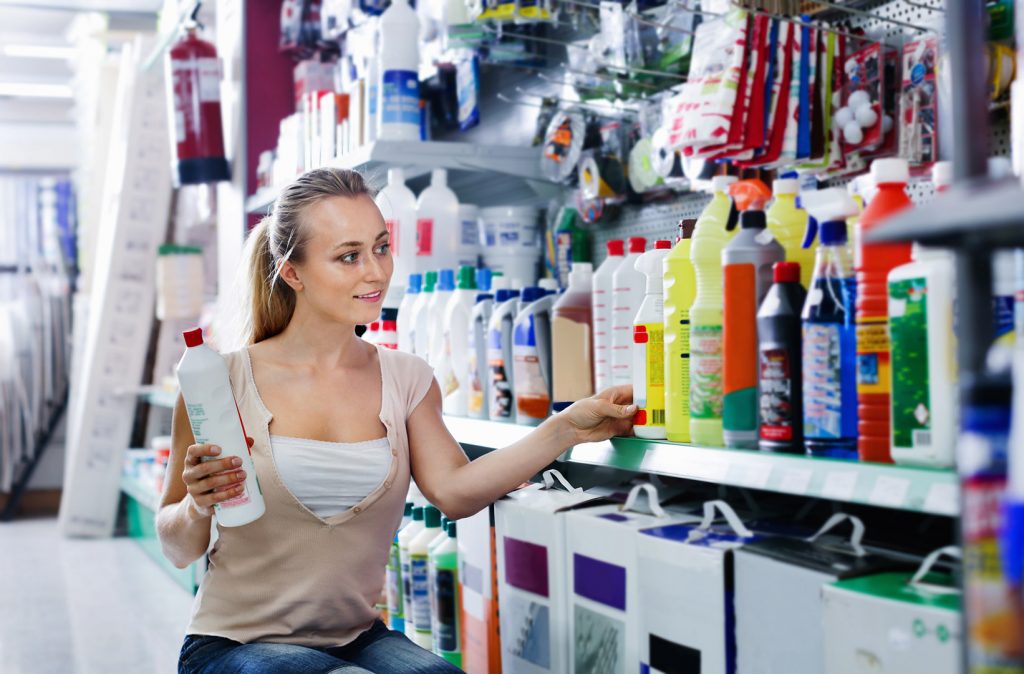 A family devastated by a chemical-related death got the chance to look former EPA Administrator Scott Pruitt in the eye and ask him point blank whether he would ban the substance responsible for the unnecessary fatality. Pruitt's response: we'll look into. This didn't bode well for the residents of Charleston, South Carolina, who have expressed their desire to see methylene chloride – used in paint stripper and bath tub refinisher – taken off the shelves.
The Background
Cindy Wynne's son, Drew, passed away last year while attempting to strip paint off the floor of his new coffee company's headquarters. He died far too young, and now his mother, Cindy, and his brother, Brian, are pressuring politicians and regulators to do something about it.
Playing the Fool
Pruitt admitted he didn't know the dangerous chemical existed in products other than bathtub refinishers. "We enlightened him to this fact that no, it's also a paint stripper and it's sold in Lowes as a paint stripper," said Ms. Wynne. Nonetheless, Pruitt seemed vaguely supportive but expressed no urgency.
However, on May 10th, the agency announced its intention to move forward with the proposed methylene chloride ban, under which the chemical would still be used in furniture refinishing products. The ban says nothing of NMP, another chemical used in the paint stripper that caused Drew Wynne's death. The agency has been sitting on the ban, which was proposed by the Obama Administration.
Perplexed
Brian Wynne, Ms. Wynne's son, was dumbfounded by the Administrator's response: "It's puzzling, I don't know how someone can look at the faces of people entering the prime of their life and who have ultimately died in such a devastating way that robbed them of their future and say, 'we will come up with an answer soon.'"
Though Pruitt showed no enthusiasm about imminent changes, lawmakers who represent the Wynnes seemed empathetic to their cause. South Carolina Representative Mark Sanford and Senator Tim Scott both appeared supportive, according to Ms. Wynne's recounting of the meeting.
Lowes Changes Its Tune
The Wynne's trip to Washington may have put pressure on Lowes, the home improvement company that sells the product responsible for numerous deaths throughout the country. The retailer decided at the end of May to take the product off its shelves.
The paint stripper contains both NMP and methylene chloride, two chemicals designated as "unreasonable risks" by the Obama administration, who put a ban proposal on the table before leaving office. Both of those chemicals are used in the manufacturing of at least 19 products, which will no longer be sold at Lowes. "We care deeply about the health and safety of our customers, and great progress is being made in the development of safer and more effective alternatives," said Mike McDermott, the chief customer officer at Lowes.
Too Late
Together, the EPA's ban and Lowe's prohibition on methylene chloride could help prevent further harm. But the damage has already been done, as Drew Wynne and dozens of other people have already perished. Perhaps if the EPA hadn't sat on the ban to begin with, lives could have been saved. Brian Wynne expressed his deep regret that the products weren't banned earlier. "Sadly the announcement is too late and I will never get my brother back," he said, continuing, "We hope that other retailers and the E.P.A. will take swift action so that no one else is harmed or killed."
Everyone but the EPA
It seems businesses have been quicker to the punch than the US government. Target announced last year its intention to cease selling baby products containing formaldehyde, phthalates and butyl-paraben.
State governments have started to take notice as well. At the end of last year, California started reviewing the deadly effects of methylene chloride in an attempt to decide whether to bar the substance from being sold to the public. That's after dozens of people perished after using the chemical to strip paint from wood and furniture. The chemical can be really dangerous, especially when used indoors without proper preparation.
Chemical companies argue that methylene chloride is perfectly safe, as long as it is used properly. They have been lobbying against the proposed ban – which may be why Pruitt, an inveterate supporter of big business, stalled the rule-writing process to begin with.