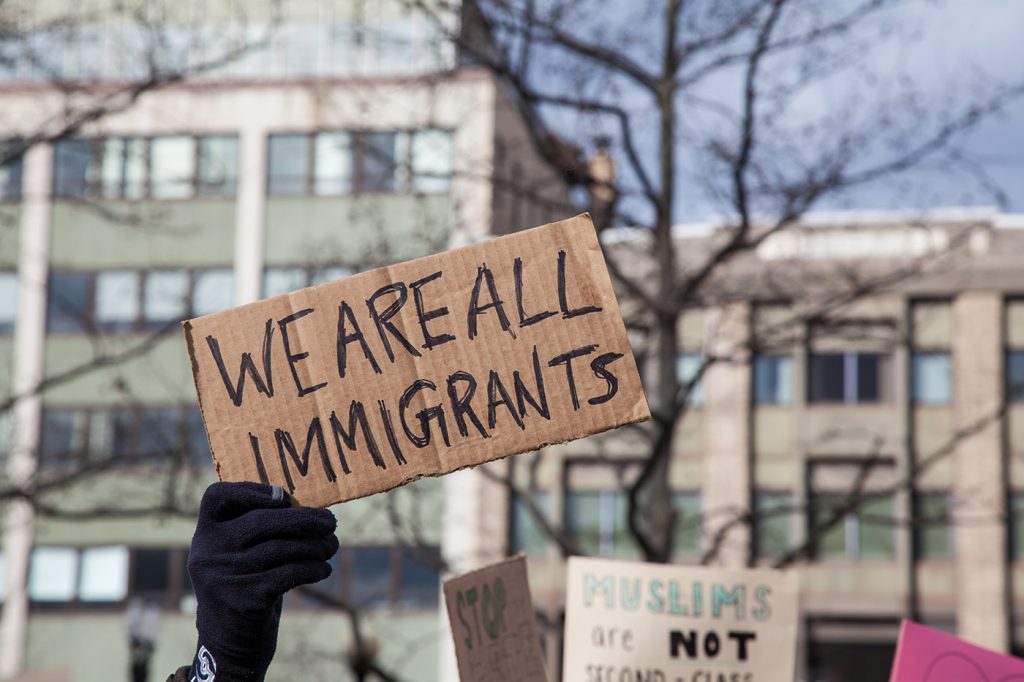 A federal court in Chicago imposed a preliminary injunction on Attorney General Jeff Sessions' decision to exclude all sanctuary cities from Edward Byrne Memorial Justice Assistance Grants (JAG), used primarily to bolster local police forces. The injunction, which affects districts throughout the county, will remain in effect while a lawsuit against the federal government is underway.
Backdrop
In July, the Attorney General's office announced the placement of specific conditions on the release of Byrne JAG grants. Localities would have to give federal officials unfettered access to local jails and detention facilities, in addition to giving 48-hour notice before releasing an undocumented immigrant wanted by immigration officers. A third condition, requiring municipalities to share all information related to the citizen status of city denizens, was also included in the grant application. Chicago filed suit last month, seeking an injunction on these conditions.
Irreparable Harm
US District Judge Harry Leinenweber rendered the decision on Friday, September 15th, in a 41-page long ruling. In it, he referred to the argument put forth by Chicago in its initial complaint: such a prohibition on federal grants for sanctuary cities would do "irreparable harm" to Chicago because, without access to the grants, the city would lose "monies that are critical to Chicago's community policing operation and that purchase essential and life-saving equipment for Chicago and its neighboring jurisdictions." Additionally, if the city were to comply with the Attorney General's demands, it would "forfeit decades' worth of trust and goodwill that its police force has built in the communities it serves."
Ruling
In light of these arguments, Leinenweber agreed that Sessions probably breached the limits of his authority in imposing certain conditions on the federal grants. Thus, the judge ruled that Mayor Emmanuel would likely prevail in the forthcoming legal dispute, granting a partial preliminary injunction while the lawsuit is in process.
However, it should be noted, Leinenweber ruled against Chicago with regard to what is known as the "compliance condition," which states, in so many words, that cities must send information regarding the immigration status of individuals to the federal government.
In short, the judge temporarily enjoined the so-called notice and access conditions, which require municipalities to 1) give federal officials access to detention facilities and 2) offer 48-hour notice before releasing an illegal alien. The compliance condition, however, was left intact by Leinenweber.
Small Win
The mayor celebrated the small but mighty victory, saying, "It is a win for cities, counties and states across the country who also filed amicus briefs on behalf of our lawsuit, and also the business leaders who also stepped forward on our lawsuit."
Of course, Emmanuel's cry of victory should be taken with a grain of salt, as the amount of money at stake in this suit is a paltry sum when compared to the city's budget. The grant would likely give Chicago $2.3 million, which is a fraction of a percent of the city's $9.8 billion budget. However, city officials like alderman Gilbert Villegas have argued that there is "potential for that issue to creep into other grants." Thus, the lawsuit could prevent further harm.
Tug of War
Tensions mounted on September 26th when Sessions promised to appeal the federal judge's injunction. He said, "Defendant respectfully believes both that the notice and access conditions are lawful and, separately, that a nationwide injunction is improper here."
Emmanuel responded, ready for conflict. "[The city will] fight the Trump Justice Department's unlawful attack on Chicago's values any time, any place, because we are on the right side morally and the right side legally," he said in a statement.
Sessions is looking for a win, as many of his policies have faced major resistance. San Francisco and Philadelphia have also filed suit against the Department of Justice. And the US House of Representatives has already passed a measure meant to block Sessions' attempt to expand civil asset forfeiture. We will have to wait and see how the court responds to the Attorney General's attempt to appeal the recent injunction.