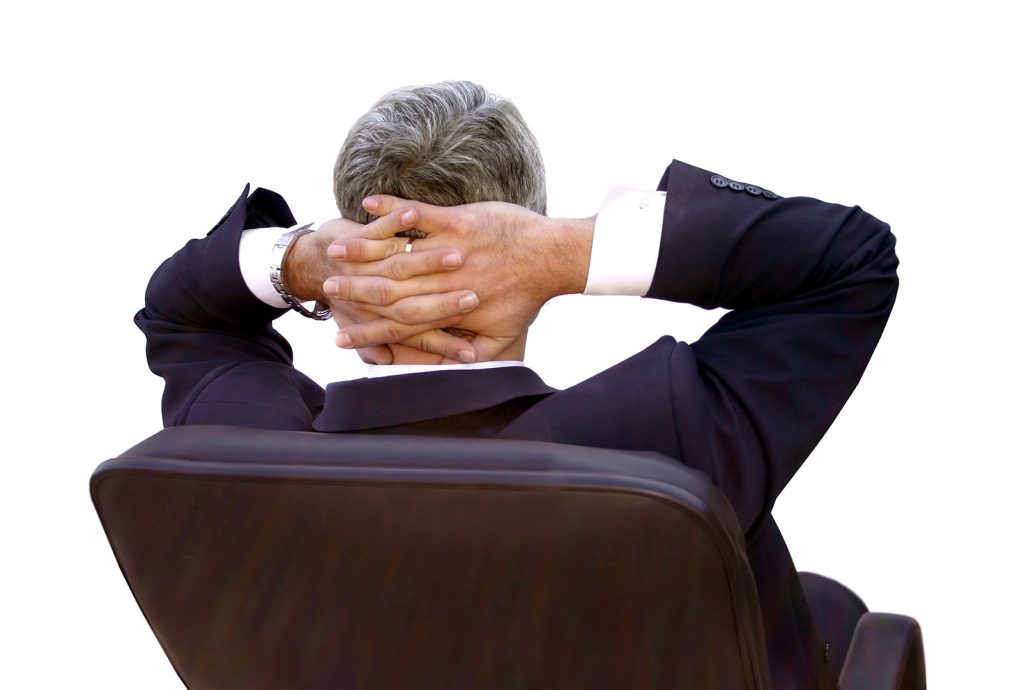 In the wake of the #MeToo movement, journalists and activists focused significant attention on the United States Congress. Careful investigative reporting uncovered a number of truly dispiriting (and often disgusting) stories involving Congressmen harassing aides and other victims.

However, just as sexual misconduct exists in almost every American institution from coast to coast, harassment is a serious problem in legislatures and government bodies across the country. Stories involving harassment and misconduct hit the newspapers in Colorado and other states.

And in January, the Florida State Senate agreed to pay a former legislative aide $900,000 as part of a settlement for her claims that she had been sexually harassed by a Republican State Senator.
Rachel Perrin Rogers' Story
In 2017, the aide, Rachel Perrin Rogers, was a trusted member of Senate Majority Leader Wilton Simpson's staff (the Florida Senate is controlled by Republicans and was at the time of the alleged harassment). In that year, she accused then-Senator Jack Latvala of sexual harassment.

Specifically, Rogers alleged that Latvala had inappropriately touched her in an elevator and on a number of other occasions, including in a private club. Rogers also said that Latvala had made suggestive comments and would openly stare at her chest during discussions about legislative issues.

While Latvala denied the accusations, a Senate investigation found Rogers' claims were likely true. The investigation also said Latvala might have supported legislation in exchange for sex acts. Latvala resigned in December 2017, though prosecutors declined to bring charges on the accusation that Latvala had traded legislation for sexual favors.

Rogers, for her part, filed a federal discrimination complaint, alleging that the Senate had retaliated against her for her claims.

It wasn't until this past January that the Senate finally settled Rogers' claim, agreeing to pay her $900,000 to be placed in a trust managed by her attorneys. The settlement calls for Rogers' legal fees to be paid out of that settlement amount.

Finally, Rogers agreed to resign as part of the settlement, and she submitted her resignation letter on January 4. Rogers is also prohibited from applying for another job with the Senate.
A Broader Problem
As The Associated Press points out, Latvala was not the only Florida legislator facing sexual misconduct charges in 2017. A Democratic legislator resigned after reports that he had conducted an extramarital affair with a lobbyist, while a Republican resigned from the state utility commission after a fellow legislator said he had inappropriately touched her.

Florida is a unique state in many ways, but it is decidedly not unusual in its struggles with sexual misconduct in the legislature. For decades, there was a culture of sexual harassment in statehouses, with women expected to silently endure inappropriate comments and groping.

Such behavior is, in theory, no longer acceptable. But that doesn't mean sexual misconduct is a thing of the past in America's statehouses.

Legislative aides like Rogers are in a uniquely vulnerable position. Aides work closely with their legislators, often for long hours and in stressful conditions. Many legislative aides are poorly paid and invest a lot of time and energy in the hopes of advancing up a treacherous career ladder that is already tricky for women to climb. And their bosses are powerful lawmakers.

In addition, when victimized aides report their harassers, their allegations are usually heard by committees composed of the harasser's colleagues. Members of these committees are often reluctant to move against their fellow legislators, especially when those involved are in the same party. And there's no guarantee that any findings will be made public.

Legislatures across the country are moving to address these insidious dynamics, often led by female lawmakers who bring their own experiences with harassment in the workplace. In late 2018, Congress passed a meaningful reform bill that overhauled how that body would handle sexual harassment allegations. Still, there's undeniably a lot of work to be done in cleaning up the country's halls of power.