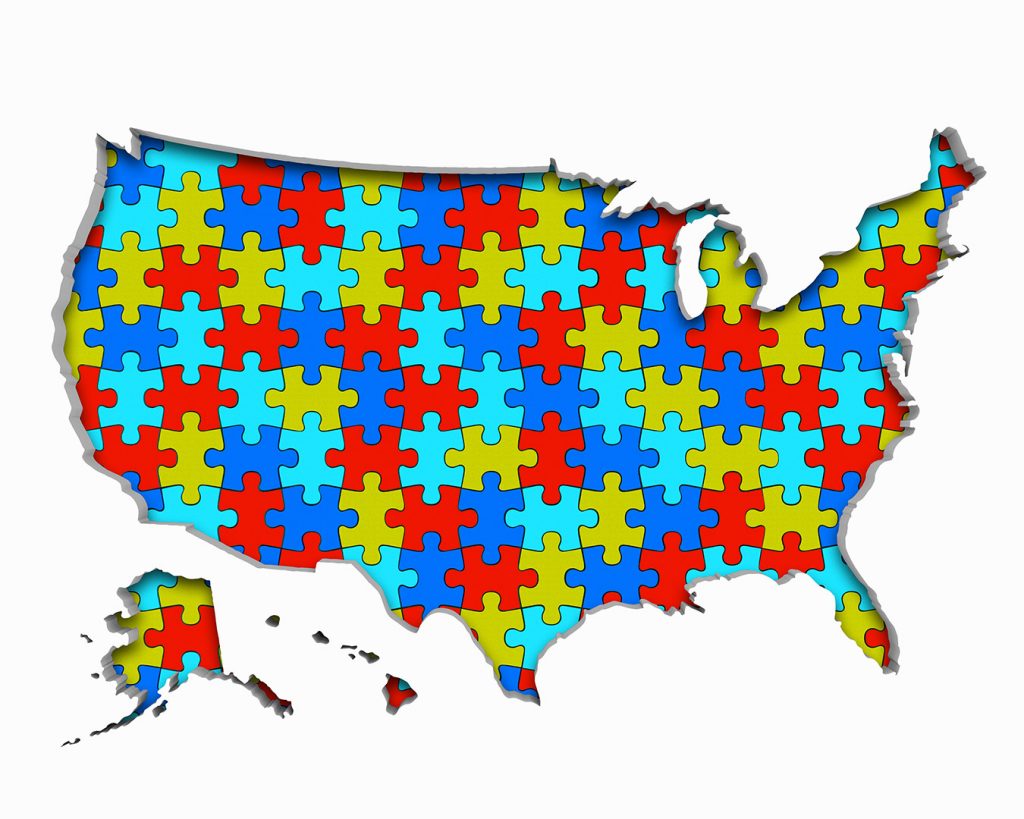 Gerrymandering – broadly defined as drawing voting district boundaries in such a way as to maximize the political advantage for one party or demographic group – is almost as old as America itself. In fact, a gerrymandering episode in Virginia immediately after ratification of the Constitution involved Patrick Henry, James Madison and James Monroe.
Because of this august history, Americans tend to accept gerrymandering as business as usual. We expect politicians to relentlessly gerrymander legislative districts, and while few actively like the practice, it's essentially an American tradition.
However, in the 21st century, gerrymandering has evolved from an art to a science. Modern legislators use advanced computer programs instead of political intuition to draw congressional and legislative districts. As a result, the practice is more effective than ever, and legislators in states across the country have succeeded in building up massive walls designed to protect them from electoral accountability.
This has obvious implications for democratic governance – elections are how a democratic society is supposed to redress grievances, but that's impossible when elections are channeled into carefully drawn districts where the careers of incumbent politicians are prioritized over truly representative government. Courts are constantly dealing with difficult gerrymandering cases that cut to the very heart of our system. That will continue when the US Supreme Court takes up a challenge to 11 House of Delegates districts in Virginia.
Racial Gerrymandering in Virginia
The "blue wave" that swept the country in the November 2018 midterms was first hinted at in November 2017, when Democrats easily won the governorships in New Jersey and Virginia. And in Virginia, Democrats exceeded all expectations in races for the House of Delegates, the lower house of the state's legislature, flipping 15 Republican-held seats.
However, though Democrats vastly out-performed Republicans in terms of total votes for the House of Delegates, Republicans held on to a narrow 51-49 majority in the chamber (one race ended in a tie and was decided by a literal coin flip, won by the Republican candidate). This discrepancy was largely the product of effective GOP gerrymandering dating back to the 2010 census, when Republicans controlled the entirety of state government.
The issue in Virginia is specifically racial gerrymandering. In June, a panel of federal judges found that 11 House of Delegates districts near Hampton Roads and Richmond were improperly drawn to dilute the voting power of minority populations – specifically, African-Americans.  The court appointed a California professor to oversee a board tasked with re-drawing the districts.
Republicans in the House of Delegates appealed the ruling, saying that the re-districting plan drawn up in 2011 won bi-partisan approval, including from African-American legislators. The Supreme Court agreed to hear the appeal. However, there is as yet no stay of the lower court's ruling, so the process of drawing new districts can continue in the meantime.
The Supreme Court will also consider a question of standing – the Democratic Attorney General in Virginia has withdrawn from the case and said it would be better for the state to end the lawsuit. He argues that Republicans in the House of Delegates do not have the standing to bring such a suit.
Racial and Political Gerrymandering – A Key Difference
Within gerrymandering jurisprudence, there is a crucial distinction to be drawn between racial gerrymandering – which is the issue in the Virginia case – and so-called "political gerrymandering." The courts have proven willing to step in and reject districts that are drawn to dilute a minority population's political power, a legacy of the civil rights cases of the 50's and 60's.
However, courts are exceedingly reluctant to address political gerrymandering – that is, gerrymandering designed only to advantage or disadvantage a given political party. The courts have historically considered this a political question to be resolved in the political realm, and judges are loath to step in and decide such issues from the bench.
Of course, drawing a line between racial and political gerrymandering is often making a distinction without a difference – as the country grows polarized along both ideological and racial lines, much political gerrymandering involves racial elements. African-American voters represent arguably the most reliable part of the Democratic electoral coalition, and diluting their power is often the easiest way of diluting Democratic influence.
The Supreme Court has yet to strike down any Congressional district map as a result of political gerrymandering. However, it will likely have the opportunity to do so in the near future – the state of Maryland has appealed to the Court a ruling from a lower court finding that Democratic lawmakers unconstitutionally gerrymandered the state's Congressional districts.
A Political Solution to Political Gerrymandering?
It's undoubtedly a catch-22 to tell voters to use elections to address partisan gerrymandering concerns – after all, these districts are drawn to ensure that election results are pretty much foreordained.
However, voters across the country are finding ways around that dilemma by going directly to state ballot measures. In the recent midterms, voters in Colorado, Michigan and Utah approved measures that stripped state legislators of their power to draw districts – instead, those states will re-draw districts through appointed commissions (Colorado will have a second commission to draw state legislative districts). Voters in Missouri approved the use of a non-partisan statistical model to make these decisions.
In Colorado's case, the state's Congressional districts  already do a reasonable job of reflecting a closely divided electorate – Democrats will control four of Colorado's seven Congressional seats when the new Congress is seated in January. In Michigan, however, Republicans used their victories in the 2010 midterms to, in the words of one Republican official whose e-mails on the subject were leaked, "cram Democratic garbage" into a handful of districts in southeast Michigan.
Anti-gerrymandering ballot initiatives aren't options in every state, but where they are, they represent a possible path to making elections more fair and equitable.