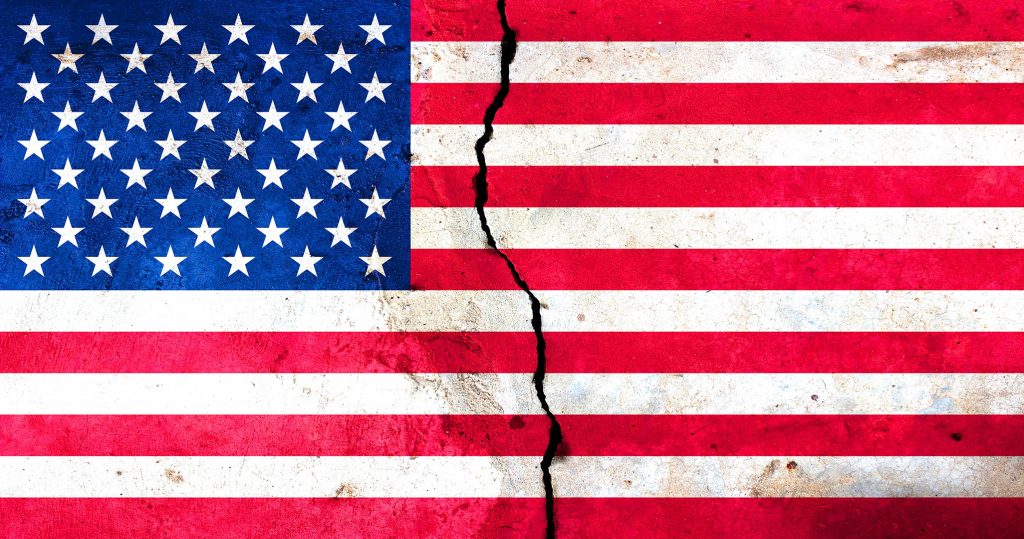 Driven by big gains in wealthy suburbs and in districts won by Hillary Clinton in 2016, Democrats lived up to pre-election expectations and won back the House of Representatives on Tuesday, winning a net of 26 House seats as of the publication of this post.
However, Republicans  took advantage of an extremely favorable Senate map and expanded their majority in the upper chamber, likely flipping Democrat-controlled seats as of 5:00 AM Eastern Time on November 7, solidifying their hold on the Senate and the ability to appoint federal judges.
A Democratic House Majority
Democrats were able to leverage the President's unpopularity and a roster of strong candidates to take back the House, sending a wave of women to Congress and turning many of the country's wealthy suburbs blue.
Democrats needed to net 23 House seats to seize control of the lower chamber, and achieved a net gain of 26 as of 5:00 AM Eastern Time. That number is likely to increase meaningfully over the next few days, as a handful of competitive seats in California and Washington state, where voters can postmark mail ballots as late as Election Day, were still counting ballots. According to statistical analysis by The New York Times, Democrats were favored to pull out victories in three GOP-held districts in California and another in Washington State. With individual districts still outstanding and favoring Democrats in Georgia, Utah and New York, Democrats could, eventually, net 33 seats in the election, potentially opening a House majority of 230-205.
The best examples of the Democrats' suburban strength came in Colorado and Kansas. In the Colorado 6th District, located in the Denver suburbs, Democrat Jason Crow defeated Republican incumbent Mike Coffman, a moderate Republican who had survived several strong challenges over the year. And in the Kansas 3rd District, Democrat Sharice Davids, an openly gay Native American woman, defeated incumbent Republican Kevin Yoder, who had represented the staggeringly wealthy Kansas City-area district since 2011.
But Democrats were able to win in a diverse range of districts across the country, including seizing three of four congressional districts in Iowa. And in the biggest upset of the night for Democrats, Kendra Horn defeated incumbent Republican Congressman Steve Russell in the Oklahoma 5th Congressional District, which Donald Trump won by 13 points in 2016.
Republicans Make Big Senate Gains
But while Democrats won on the House battlefield, Senate contests were fought on much more favorable terrain for Republicans, and the GOP took full advantage, netting at least three Seats. Democrats always faced an uphill fight in the Senate, as the party was looking at one of the worst Senate maps in recent memory. However, there was some hope that a "blue wave" might, at least, help Democrats hold steady at a 51-49 deficit in the Senate.
That didn't happen.
Red State Senate Democrats struggled mightily. Republicans successfully defeated incumbent Democratic Senators in Indiana, North Dakota and Missouri. In Florida, Republican challenger Rick Scott had opened a small but consistent lead over incumbent Democrat Bill Nelson that falls under the state's automatic recount provision.
Joe Manchin of West Virginia survived a vigorous challenge in his deeply pro-Trump state. Jon Tester of Montana trails his Republican challenger as of 5:00 AM, but analysis indicates that outstanding votes are in counties friendly to Senator Tester, and it seems likely he'll pull out a narrow victory.
Meanwhile, Democratic challenges to incumbent Republican Senators almost all fell short. Democrat Beto O'Rourke provided Senator Ted Cruz with a tougher fight than anyone expected, but lost by three percentage points in the deeply red state. Democrat Phil Bredesen's challenge to far-right Republican Congresswoman Marsha Blackburn in Tennessee fizzled out, as Congresswoman Blackburn won an easy victory.
However, Republican Senator Dean Heller, the only incumbent Republican Senator running in a state won by Hillary Clinton in 2016, lost an election for the first time in his life. Democratic Congresswoman Jacky Rosen pulled off a victory on the strength of Democratic dominance in the Las Vegas, providing Democrats with their only Senate pick-up of the night.
The result in the Arizona Senate race between Republican Congresswoman Martha McSally and Democrat Kyrsten Sinema remains unclear. Congresswoman McSally holds a small lead, but reports indicate that there are hundreds of thousands of votes and absentee ballots that won't be counted for a few days yet.
Assuming Rick Scott's lead in Florida survives a recount, Senator Tester survives in Montana and Congresswoman McSally holds on in Arizona, Republicans will hold a 54-46 majority in the Senate.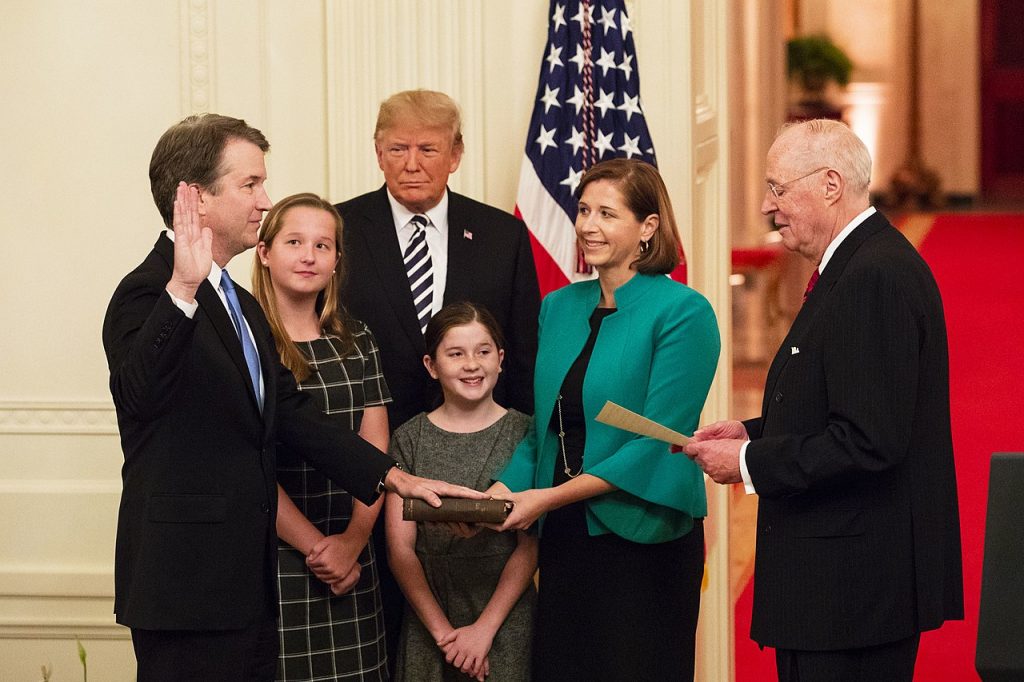 Judges, Gridlock and Oversight
The importance of the GOP's increased Senate majority cannot be overstated. In the first two years of the Trump Administration, the Republican-controlled Senate has confirmed more than 80 Trump judicial nominees, re-shaping the federal bench for decades to come.
That dynamic is likely to continue. A fortified Republican majority will see stocking the federal courts as its highest priority, and the Trump Administration has shown that it understands that federal judges are the key to retaining the loyalty of the GOP base.
On the House side, the new Democratic majority will likely dedicate itself to oversight, a task the current Republican majority has completely abdicated. With full control over House committees, Democrats will be in a position to issue subpoenas and pursue investigations of the staggering number of scandals besetting the Trump Administration. Senior Democrats have already told reporters they were likely to demand the President's tax returns.
Legislatively, Americans are likely facing two years of gridlock in a divided government. Republican ambitions to repeal the Affordable Care Act are dead for at least the next two years, as are any dreams of another massive tax cut. For their part, the Democratic House majority is likely to pass bills on issues such as voting rights and corruption that will make no headway in a GOP-controlled Senate.
If there's any room for compromise, it might be on infrastructure. Donald Trump entered the White House in 2017 vowing to pass a huge infrastructure bill, only to let it fall by the wayside as Republicans focused on Obamacare repeal. An infrastructure package flatters the President's view of himself as a "builder," and Democrats are, historically, strong advocates of infrastructure spending.
Governorships ad Other Races
Democrats entered the midterms with high hopes for their gubernatorial candidates. To some extent they failed to live up to these high expectations – Democrat Andrew Gillum fell just short in Florida, a stunning and dispiriting defeat for progressives, and Richard Cordray could not overcome Republican Mike DeWine for the Ohio governorship. In Georgia, Democrat Stacey Abrams is trailing Republican Brian Kemp, but refuses to concede  amidst recriminations over voting problems in Democratic counties.
However, Democrats did succeed in flipping Republican-held governors' mansions in Nevada, New Mexico, Kansas, Illinois, Michigan and Maine. And in one of the biggest victories of the night for Democrats, Tony Evers finally beat incumbent Republican governor Scott Walker in Wisconsin, succeeding where three other Democrats had failed in the last eight years.
Other important and interesting races decided on Tuesday include:
While Floridians voted for Republicans Rick Scott and Ron DeSantis, they also approved Amendment 4, which will restore voting rights to convicted felons who have completed their sentences. It's one of the most important ballot measures in the country, as the state's harsh and restrictive felon disenfranchisement rules barred up to 1.4 million Floridians from voting.
Voters in Michigan and Colorado approved ballot measures to place re-districting in the hands of independent commissions, removing those decisions from the hands of state legislators.
Idaho, Utah and Nebraska all voted to expand Medicaid, providing health care coverage to 300,000 poor residents of those states.
In the Maine 2nd District, Republican incumbent Bruce Poliquin leads Democratic challenger Jared Golden by less than a percentage point (as of 2:00 AM Eastern Time). However, Maine recently instituted ranked choice voting in races where no candidate achieves more than 50% of the vote, and the candidates in this race likely won't reach that benchmark. Election officials will perform the RCV analysis  in the next week or so to determine the winner.
In a Mississippi special selection for the Senate, Republican incumbent Cindy Hyde-Smith and Mike Espy finished first and second in a race with three significant candidates. Senator Hyde-Smith failed to exceed 50% of the vote, leading to a run-off election scheduled for a few days after Thanksgiving. Senator Hyde-Smith will be heavily favored in that race.
A ballot measure targeting fossil fuels in favor of renewable energy was rejected in Arizona while a similar measure appears to have been approved in Nevada.
Colorado residents defeated a measure attempting to limit oil and gas drilling on state-owned land and also rejected a referendum that would have dramatically increased the setback requirements for oil and gas from homes, businesses and waterways.
Residents in Washington State rejected a carbon tax that would have required polluters to pay significant taxes. Washington State residents also passed an initiative that will prevent additional taxes on soda and other sugary drinks, while the state of Oregon

rejected

a similar measure.