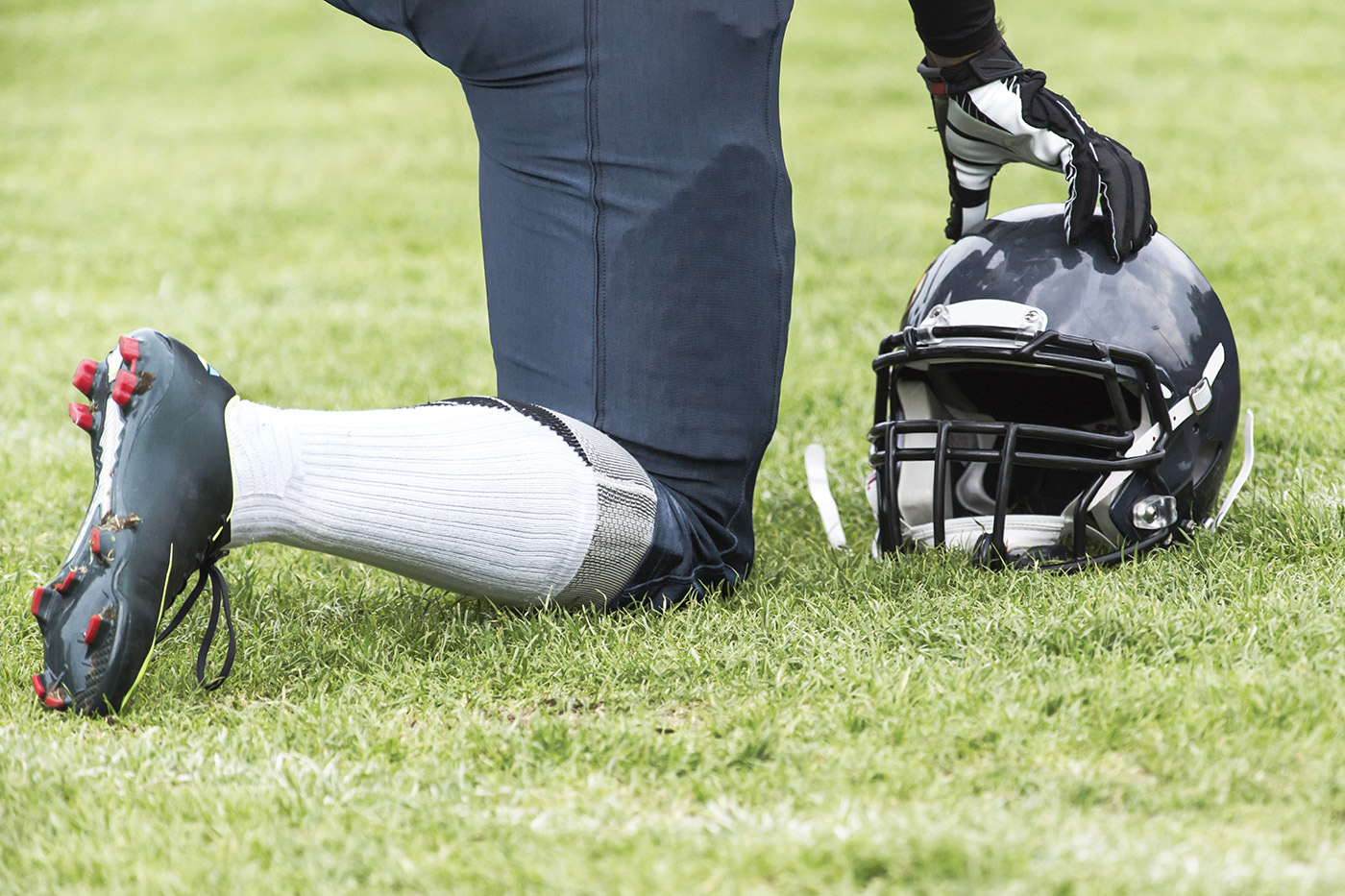 Ever since professional football player Colin Kaepernick took a knee during the national anthem, the entire country has been knee deep in a debate about the meaning of such a gesture. Some have decried it as unpatriotic and disrespectful of soldiers; others have applauded the quarterback, who follows in the footsteps of Muhammed Ali, another professional athlete who defied convention by refusing to serve in the military during the Vietnam War.
Whatever the response, Kaepernick's message was read loud and clear: in the eyes of this NFL player, the United States and the flag that represents it are thick with a history of racial subjugation. More to the point, he sought to protest the police brutality that continues to run rampant in the US. As Kaepernick told reporters, "I am not going to stand up to show pride in a flag for a country that oppresses black people and people of color."
An Inspiration
His message has inspired a wave of similar protests throughout the country, as other NFL players have performed the same gesture at games in solidarity and high school students who look up to Kaepernick have taken a knee at their local fields. One such student, a player for San Pasqual Valley High School in California, willfully defied a rule at his school declaring that all students must stand during the national anthem. Specifically, "kneeling, sitting or similar forms of political protest" were not to take place at football games – until recently, that is.
Preliminary Injunction
Imposing a preliminary injunction on the school district's (arguably) unconstitutional rule, the U.S. District Court for the Southern District of California found that V.A., as he is named in the suit, has the right to protest the national anthem. Denying him this right would amount to a violation of the First Amendment's protection of free speech, according to the judge.
Background
V.A., who is described in the suit as a Native American, chose to kneel in order to protest racism in the United States. His choice to do so drew the ire of opposing players from the all-white Mayer High School, located across the border in Arizona. Students from Mayer responded by shouting racial slurs at V.A. and fans from San Pasqual Valley High School, which comprises mostly Native American and Latino students. And at least one student from Mayer used a spray bottle to soak the shirt of a cheerleader from San Pasqual Valley.
A Victory
Katie Traverso, who represents V.A., expressed excitement at the ruling: "We are pleased with this outcome," she said, continuing, "Students like our client who conscientiously carry their values and ideals with them, cannot be silenced or directed on what to say or not say by their school in this manner." She went on to indicate that they would continue the fight, pushing for a permanent injunction to avoid any further constitutional violations at San Pasqual Valley.
Similar Story
V.A. isn't alone in his struggle. Not long before the federal court's decision, two students playing for a Texas high school football team protested the anthem – one, by taking a knee; the other, by raising his fist. The boys, both cousins, were called off the field by their coach, a local pastor, who asked them to take off their uniforms immediately. Larry McCullough, one of the players, recounted the incident to local reporters: "He said, 'Take off your uniform, right now,' and he had me and CJ strip down in our uniform — pads, the pants and all, in front of everyone." And in a display of maturity, McCullough made his intentions clear: "It was really showing the injustice for black people." He continued, "[A]ll the stuff that's going on in the NFL, stuff like that, so I feel I need to be a part of it, too."
These students stand in a long tradition, one that includes the Supreme Court ruling in West Virginia State Board of Education v. Barnette, in which Justices concluded, "If there is any fixed star in our constitutional constellation, it is that no official, high or petty, can prescribe what shall be orthodox in politics, nationalism, religion, or other matters of opinion."