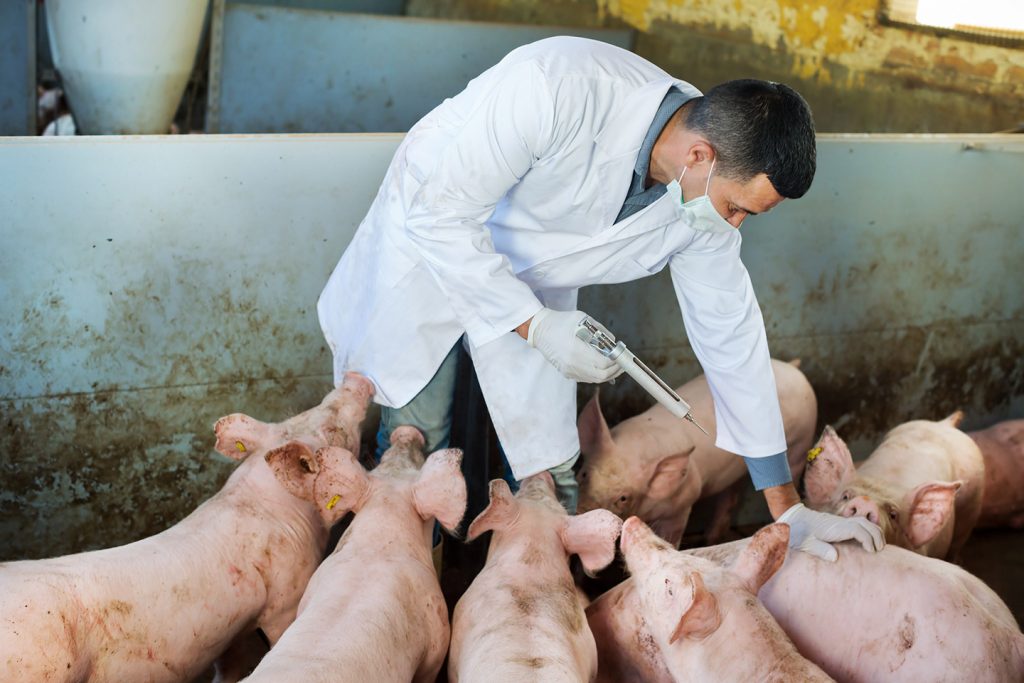 Ever since filing a civil rights complaint in 2014, the Rural Empowerment Association for Community Help (REACH) and other activist organizations have been fighting for environmental justice, seeking to expose the racial inequities stemming from toxic farming practices. Taking stock of their victories, REACH celebrated last month, after coming to an agreement with the North Carolina Department of Environmental Quality (DEQ), the agency responsible for distributing permits for animal waste disposal.
In its 2014 complaint, REACH claimed that the agency allowed over 2,000 Concentrated Animal Feeding Operations (CAFOs) to use antiquated disposal systems, leading to widespread contamination in the surrounding area, where the population is predominantly Black, Latinx and Native American. According to the agreement, the DEQ will have to implement tighter restrictions on hog farmers' disposal practices.
Questionable Methods
REACH (along with the North Carolina Environmental Justice Network and the Waterkeeper Alliance) claimed that the "unjustified disproportionate impact" constituted a civil rights violation. Many hog farmers in the region use uncovered lagoons to dispose of their animal waste (such as feces and urine), and then to rid of the surplus, farmers spray the lagoon water over the surrounding region. According to residents, the contaminated spray tends to waft into residential areas, leaving many people vulnerable to the negative health consequences and the noxious odor. And most of those people are low-income people of color.
Pork Council Happy With Outcome
The pro-pork group, NC Pork Council, rejected REACH's claims. "It is without question that this is the proper conclusion to this unfounded allegation," said the council's statement. "We look forward to working with NCDEQ and other stakeholders in regard to the many rules and regulations that apply to our farms." Indeed, as suggested by the Pork Council, the agreement does not actually accept the civil rights claims as true; instead, the agreement sets new standards for air, water and livestock monitoring and introduces new procedures for determining whether toxic farming practices have a discriminatory impact.
Background, Briefly
The agreement comes as the culmination of years of investigating, litigating and protesting in North Carolina, where the vanguard of agricultural and environmental justice resides. "North Carolina is kind of the front line for the development of law around the interaction of industrial agriculture and its impact on the environment and on neighbors," said Daniel E. Estrin, of Waterkeeper Alliance.
New Mapping Tools
Using new mapping techniques, the DEQ will be able to analyze geographic, farming and demographic information in order to determine whether permits are being granted to facilities that are near minority communities. "Where there are 16 poultry operations and 10 hog operations and you've got all these [minority] communities near them, it will show that," said Elizabeth Haddix, an attorney with the Julius L. Chambers Center for Civil Rights.
A Picture of Eastern Virginia
Members of REACH celebrated their small-but-mighty victory in a small town called Warsaw, located in Duplin County, an area decimated by the hog-farming industry. According to data from the Environmental Working Group, nearly 20 percent of Duplin County residents live within a half-mile of a hog or poultry farms. And throughout the state, where there are nearly nine million pigs – up from 5.1 million in 1992 – 10 percent of the population lives within three miles of a pig or poultry operation.
Miller's Story
For the mostly African-American people living near these putrescent pig farms, day-to-day life is riddled with unpleasant odors and illnesses. Rene Miller, a resident of Duplin County who spoke with the Guardian, described the thick waves of noxious fumes that, in August, rest unmoving amidst the damp and humid air. Miller walks through the stench regularly on her way to the local cemetery to visit her deceased relatives – one of them, a nephew who lost his life to cancer. The source of this odor: millions upon millions of tons of feces, stagnant in uncovered lagoons.
What's more, Miller became asthmatic shortly after moving to the area from New Jersey, and according to research conducted by epidemiologist Steven Wing, the asthma could very well be linked to the drifting lagoon water. Hog farm pollution has been connected to respiratory issues, high blood pressure and increased rates of nausea.
A Slow Climb to Victory
Slowly but surely, activists have made headway against the giant pork farming industry. In 2017, the EPA sent a letter to the DEQ, telling them that they had "deep concern about the possibility that African Americans, Latinos, and Native Americans have been subject to discrimination." Flashforward to this year: a federal lawsuit filed against the major pig farming company, Murphy Brown, resulted in a jury award of $50 million for residents of Eastern Virginia. And then, not long after, REACH came to a settlement with DEQ, who must now employ specific mapping tools for pinpointing discriminatory waste disposal permitting practices.
Related articles: