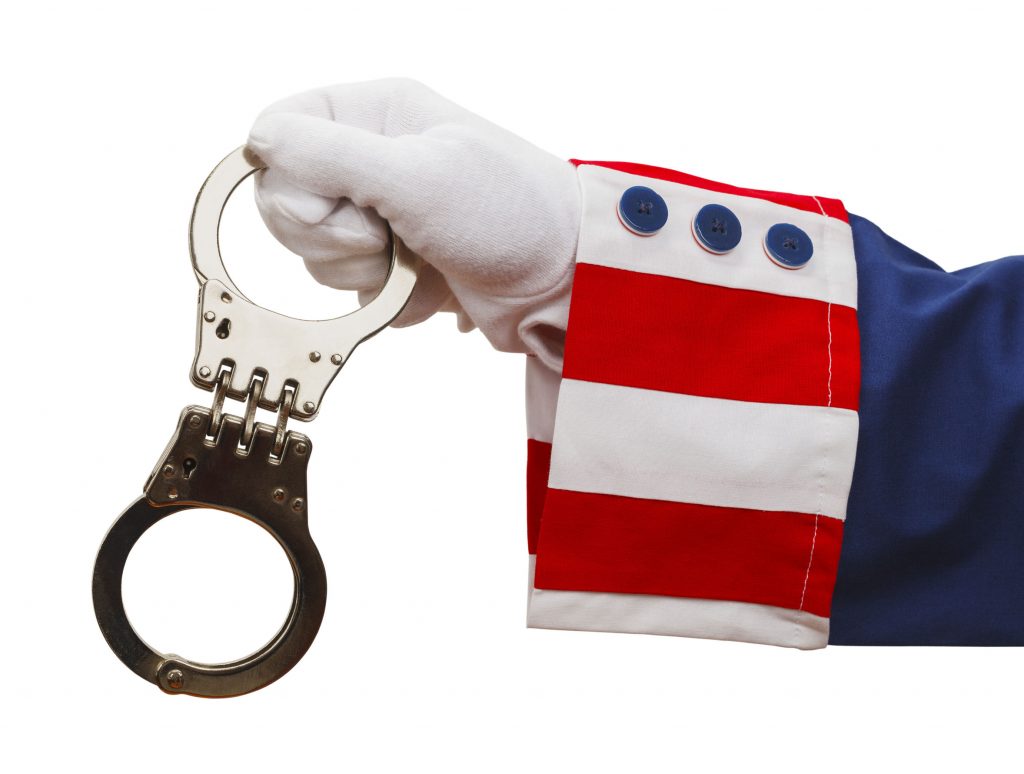 In a display of solidarity with the anti-immigration Trump administration, the United States House of Representatives passed two measures in June that, if confirmed by the Senate, would establish xenophobic policies in the US. Kate's law, named after Kathryn Steinle who was shot by an illegal immigrant, would increase the maximum penalties for an illegal alien caught reentering the country after being "excluded, deported, removed, or denied admission." The other bill, named the No Sanctuary for Criminals Act, would prohibit the distribution of federal grants to so-called sanctuary cities if they fail to comply with US Immigration and Customs Enforcement officers. The former went through with a vote of 257 to 167 – with 24 Democrats in favor – and the latter passed 228 to 195 – with three Democrats voting yea.
Much Applause from the Administration
Members of the administration were thrilled at the bills' passing, with Trump and members of his cabinet giving much praise to legislators. Trump tweeted joyously, "MAKE AMERICA SAFE AGAIN!" He was quite vocal on the campaign trail, specifically in regard to Kate's Law, promising he would urge Congress to pass it upon taking the oath. And leading up to the vote, he described the bills as "vital to public safety and national security."
John F. Kelly, Secretary of Homeland Security, applauded the measures during Speaker Paul Ryan's weekly press conference, saying they will help "make our communities more safe." He also criticized sanctuary cities, telling reporters, "It is beyond my comprehension why federal, state and local officials sworn to enforce the laws of the nation, as I am, would actively discourage or outright prevent law enforcement agencies from upholding the laws of the United States."
The Numbers Speak
In his remarks, Secretary Kelly alluded to the increase in deportations since Trump signed two executive orders calling for 10,000 more immigration law enforcement officers and the tightening of border security. He boasted that 66,000 illegal immigrants have been arrested, 48,000 of which were criminals. Tom Homan, Director of Immigration and Customs Enforcement, shared these numbers during a press gaggle one day prior to Kelly's remarks.
Additionally, according to a report from the LA Times, 8 million illegal immigrants are prioritized for deportation under current policy, compared to 1.4 million under Obama. The extraordinarily high number is partially due to the fact that, under Trump's order, immigration officers are to seek illegal immigrants who "have committed acts that constitute a chargeable criminal offense," in addition to those who have actually been charged with or convicted of crimes.
Misnomer
It should be stated that Kate's Law is poorly named. Steinle's father, Jim, has made it abundantly clear he doesn't want his daughter's name attached to the bill. "I don't know who coined 'Kate's Law,'" he told John Diaz of the San Francisco Chronicle. "It certainly wasn't us."
To emphasize his point, Mr. Steinle said, "We didn't have a stance against sanctuary city. We wanted to make darn sure that people understand that, because that's kind of the hot-button issue locally." 
Questionable No Sanctuary Bill
In addition to preventing sanctuary cities from getting federal grants for law enforcement, the No Sanctuary for Criminals Act would expose localities to certain liabilities. If, for instance, a city was to release an immigrant from jail and that person was to commit a crime, the victim of that crime would be able to sue the city – a troubling provision since immigrants are generally released on court order. The bill would also pressure localities into complying with warrantless requests by ICE to detain immigrants, even though such requests have been deemed unconstitutional by several federal courts.
Though the bills passed the house, it is not likely that Senate Republicans will garner enough support from Democrats to achieve the 60 votes necessary for cloture. For now, those against the measures will have to call their Senators in protest to prevent these draconian bills from becoming law.