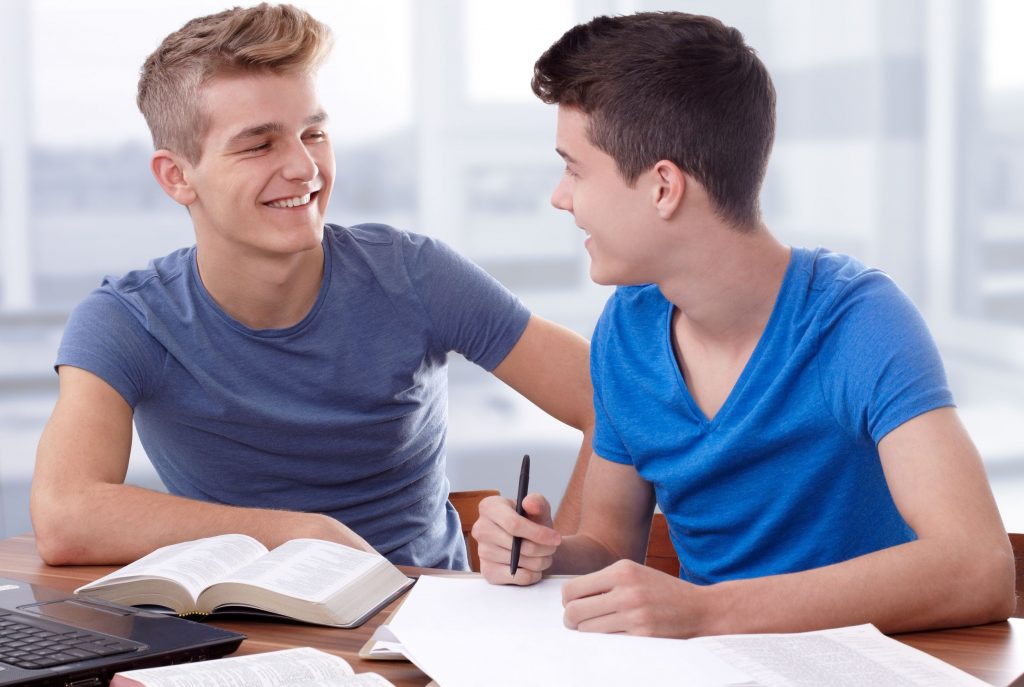 A lawsuit filed in January could force public schools in Mercer County, West Virginia, to cease having bible classes during the school day. The bible classes have been an aspect of public education in that county for the past 75 years, but the suit – which was amended by the Freedom From Religion Foundation (FFRF) several months ago – claims that the Bible class "advances and endorses one religion, improperly entangles public schools in religious affairs, and violates the personal consciences of nonreligious and non-Christian parents and students."
Supporters
Denizens of Mercer County who support the class highlight the fact that it's entirely optional and argue that the class approaches the Bible as a historical and literary artifact. Thus, according to these supporters, the class does not proselytize to the students. Reverend David W. Dockery, pastor at a local church, said, "My experience with it has been very positive. I've never known of anyone who has been pressured or felt ostracized."
Parents of Trenton Tolliver, a student at Princeton Primary, agree with the pastor. Twenty-seven-year old Brent Tolliver said, "I don't know who it harms. The kids aren't forced to be there." Courtney Tolliver concurred: "It's not teaching religion, but it teaches character and respect and how important it is to tell the truth."
Class Suspended
The Mercer school board voted in May to suspend the classes while the lawsuit is in progress. School Superintendent Deborah S. Akers said in a statement, "Since the Bible class is an elective, I would like to include community members and religious leaders along with our teachers in this process." The goal of the review is to make sure that the Bible class follows Education Department guidelines. Reviewers will also check to see if the class complies with The Bible and Public Schools: A First Amendment Guide.
The board also approved a secondary elective for high school students. The class will use the text, "The Bible and Its Influence" and will be offered next year.
FFRF's Position
The FFRF welcomed the announcement about the suspension, calling it a good "first step." FFRF Co-President Annie Laurie Gaylor said, "The Supreme Court has spoken directly on this type of public school indoctrination and has ruled that public schools may not engage in it." She added, "Religion in schools builds walls between children and leads to ostracism of minorities — as experienced by our plaintiff Elizabeth Deal, who had to remove her child from the school."
A parent who agrees with FFRF and who moved to Mercer County last year had this to say: "I don't think there is a way to teach the class in a historical or literary manner to elementary age children." She also said she believed teachers are "biased toward teaching the Bible and their denomination's interpretation of it as fact, and I cannot see a solution to that issue."
Difficult to Defend
According to some legal experts, it isn't likely that Mercer County will emerge victorious. It's no easy task to defend the existence of Bible classes in public schools, especially in light of the Supreme Court case, McCollum v. Board of Education. According to that decision, public schools are banned from "sponsoring and effectively furthering religious beliefs" because that would be a violation of the Establishment Clause.
And, according to Charles C. Haynes – founding director of the Religious Freedom Center at the Newseum in Washington and author of a guide for teaching religion in public schools – it is particularly difficult to offer Bible classes in elementary schools without constitutional backlash because younger students have a harder time distinguishing between religion and history.
We'll have to wait until the next hearing on June 19th to learn more about the court's perspective on the issue.