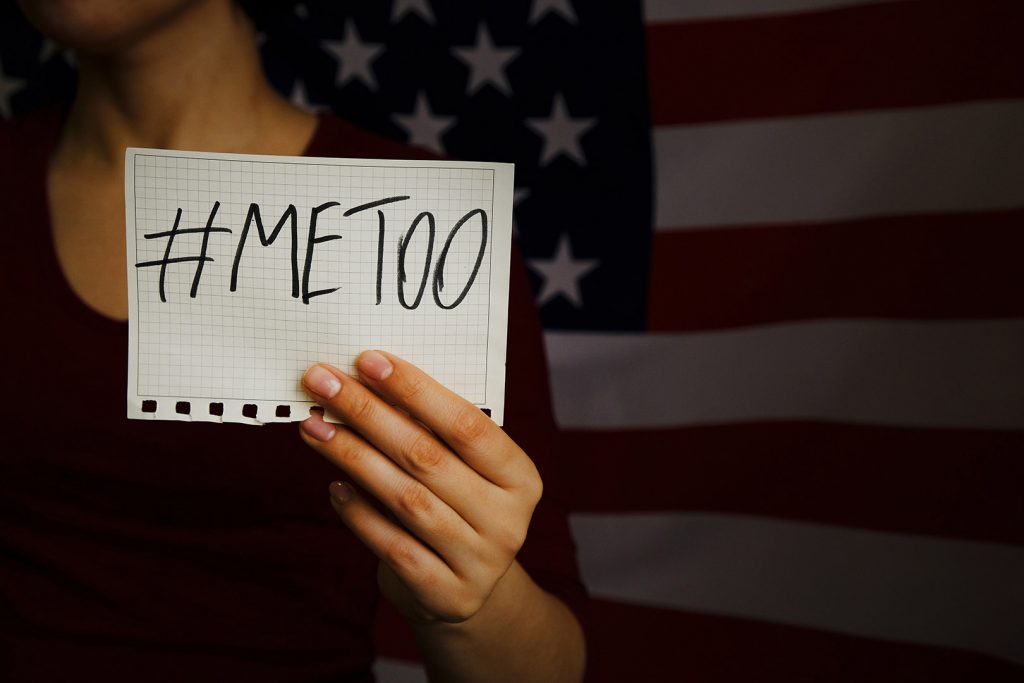 One year ago, on October 15, 2017, the #Me Too movement went viral following the October 9th firing of Harvey Weinstein from his media empire, Miramax.
Women across the country shared stories on social media of workplace sexual harassment, bullying and sexual assault.
Kevin Spacey, Mario Batali, Charlie Rose, Matt Lauer, Al Franken, and other titans were toppled.
"While Congress has done almost nothing over the last year to address the systemic problems that lead to workplace sexual misconduct, California's Governor Jerry Brown signed several laws addressing workplace sexual harassment," writes the Washington Post's Catherine Rampell.
New York City Announces New Laws
"The New York State legislature and the New York City Council have passed significant legislation aimed at providing greater protection against workplace sexual harassment," Blythe E. Lovinger and Jonathan A. Wexler, shareholders in the New York office of Vedder Price and members of the firm's Labor and Employment Practice, write in the National Law Review.
"Consisting of 11 separate bills, the New York City Council passed the Stop Sexual Harassment in NYC Act on April 11, 2018, which awaits the final signature of Mayor DeBlasio," Lovinger and Wexler write.
Most recently, on October 9, New York City announced its own anti-harassment employee protections, further protecting women from emotional and sexual cruelty by mandating that those businesses employing less than 50 women, now exempt from Federal law, comply with what Lovinger says are known as "anti-sexual harassment" laws.
"I'm a management side employment attorney," Lovinger said.
"In the wake of the #Me Too Movement and new legislation in New York, I've conducted more anti-harassment training in the last year than I've done in the last 10 years."
Nondisclosure Agreements Banned
Perhaps most fearless is New York's ban on non-disclosure agreements that sexual assault victims are forced to sign in most large companies to obtain their settlement compensation.
California's Governor, Jerry Brown also signed a law banning nondisclosure agreements.
Mandatory Arbitration
Also critical to plaintiffs' cases, mandatory arbitration is no longer permitted, Lovinger says, which means employers can no longer demand it, although employees may choose it.
"In New York, the alleged victim may choose arbitration or what's also called alternative dispute resolution that's less expensive and more private than filing a lawsuit and appearing in court," Lovinger says.
"A sexual assault victim may not be comfortable in a public forum," she notes, adding "there are a lot of competent arbitrators.
"A lot of former judges act as so-called 'neutrals' in New York, as are very experienced practitioners," Lovinger says, so arbitration isn't always the show trial it's said to be."
Federal Law Allows Mandatory Arbitration
"Federal law limits states' abilities to legislate issues related to arbitration, however, and these new bans on mandatory arbitration are likely to [be] challenged in court," The Washington Post's Catherine Rampell writes.
"Indeed, on the same day he signed some of his state's #Me Too legislation, California Governor Jerry Brown vetoed a bill that would have barred mandatory arbitration on the grounds that it would have violated Federal law, which drives home the need for Congress to actually do its job," Rampell writes.
Non-Employees Also Protected
Other laws affecting New York State employers, according to Lovinger and Wexler, include:
Extension of Employer Liability for Sexual Harassment against "Non-Employees" [such as cleanup crews who are likely to be immigrants and make easy targets for predators.]
"…. the state's law now assesses liability against employers who "knew or should have known about the sexual harassment of a non-employee and failed to take immediate and appropriate corrective action," the law states.
Mandatory Sexual Harassment Policies and Training
Effective on October 9, 2018, the New York State Department of Labor was tasked with consulting the New York State Division of Human Rights to create a model sexual harassment prevention policy, Lovinger and Wexler write.
Lovinger says "the overwhelming majority of employers [in New York] are very interested in providing training and increasing awareness of harassment in the workplace.
"I represent clients ranging from relatively small companies to companies with many thousands of employees in multi-states.
"It's more difficult for large companies to insure that all of their employees are trained but it can be done and is being done," Lovinger concludes.
Surviving Bullies, Queen Bees & Psychopaths in the Workplace
Employment attorney and writer, P.J. Barnes has published two books addressing toxic workplace misconduct, "Surviving Bullies, Queen Bees & Psychopaths in the Workplace", and Zen and the Difficult Workplace: Transcend Your Boss.
"Workplace bullying costs employers billions each year in higher health care costs, absenteeism and needless turnover," Barnes writes.
"It poisons morale company-wide and is at the core of many race and gender discrimination complaints.
"Overwhelming research shows that severe stress at work causes mental and physical harm and the longer it continues, the worse the harm.
"Many victims of workplace abuse and discrimination suffer post-traumatic stress for years afterwards," Barnes writes.