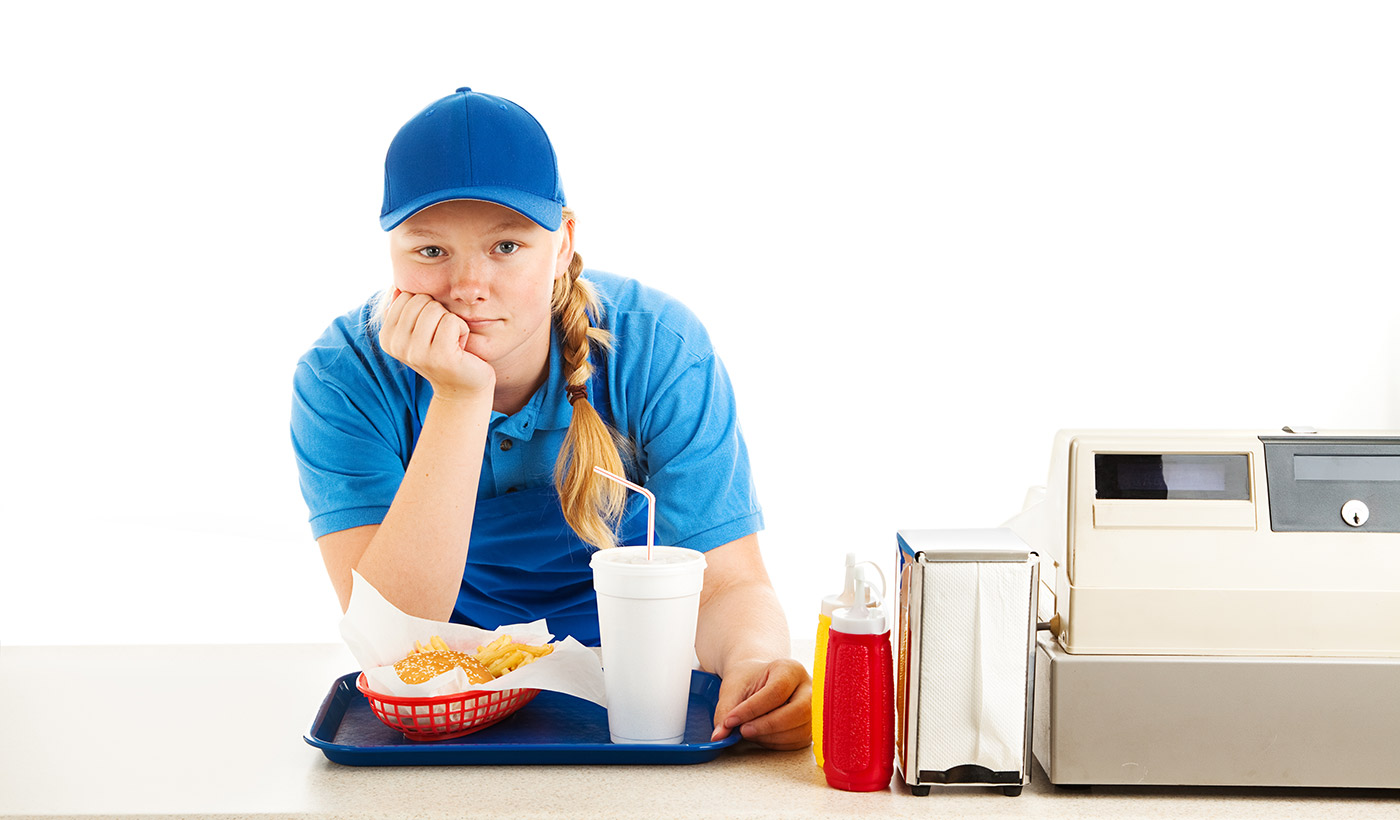 In mid-December, the National Labor Relations Board (NLRB) reversed an Obama-era ruling that permitted workers to file complaints against large corporations (like fast-food conglomerates) that reap profits from franchises but don't oversee day-to-day operations. According to the NLRB of yesteryear, such corporations would count as "joint-employers" and thus would need to accept responsibility for workers' conditions and breaches of workers' rights. Following Trump's conservative appointments, the NLRB is now overseen by a Republican majority for the first time since Obama took office. As a result, the standards for joint-employment are now much narrower, allowing big companies like McDonald's to avoid liability in worker-led complaints.
Ramifications
This ruling could negatively impact an ongoing case between McDonald's and workers who claim their rights have been violated by the company. The NLRB's decision also marks a major blow to Democrats who have sought to give workers the ability to pursue fair compensation. According to Senator Patty Murray, who sits on the Senate's labor committee, expressed her extreme discontent with the ruling and with the Trump administration more broadly: "This shocking and brazen decision to overturn pro-worker precedent is further proof the Trump Administration will stop at nothing to line the pockets of corporations — no matter what price workers and their families are forced to pay."
The Debate
According to the liberal interpretation of the joint employer doctrine, since larger companies wield indirect control over franchise-employees and since such companies can exert direct pressure on employees, these corporations must be held liable for infringement of workers' rights. By contrast, conservatives argue that, since large corporations merely exercise indirect control over employees, they should not be expected to accept responsibility for any wrongdoing allegedly committed by the lower-order franchise, which is directly responsible for day-to-day operations.
The Case
The board's decision in December was in response to a case involving two construction companies owned by the same people. The companies fired seven people in total after they decided to go on strike in protest of poor safety conditions and subpar pay and benefits. After the former employees sued their employers, a judge ruled in favor of the former construction workers and found the owners to be liable for the illegal firings. Though the NLRB generally agreed with the ruling, they thought the judge relied on an unsound principle, namely the joint employer doctrine. According to the NLRB, the Obama-era board "upend[ed] decades of labor law precedent and probably centuries of precedent in corporate law."
Consequences
Now, thanks to the board's ruling, workers could have a much harder time unionizing, as larger corporations, free from the joint employer rule, are now able to end contracts with franchises that threaten to unionize. Major corporations can do this because, according to the new precedent, they are not defined as employers under labor law. Moreover, employees who wish to seek better pay and stronger benefits can only file complaints against franchise-owners, who, it would seem, can't afford to satisfy such requests without losing profits. Large companies like McDonalds, by contrast, would be able to offer higher levels of compensation.
Complicating Matters
To complicate matters, the 4th Circuit recently delivered a ruling that, more or less, contradicts the NLRB's decision. The 4th Circuit considered an interpretation of the Fair Labor Standards Act (FLSA), whereas the NLRB's decision bears on the National Labor Relations Act (NLRA). According to the 4th Circuit, liability applies to businesses when they are not "completely dissociated" from the direct employer. Under this interpretation, McDonald's could be held jointly liable in a case involving a franchise. What's more, the Supreme Court rejected a petition to rehear the case – meaning the 4th Circuit opinion stands, even though it conflicts with other federal court rulings.
A bill authored by Republican Congressman Bradley Byrne could close the gap in interpretations. It has already made its way through the House and will soon be considered by the Senate. The bill, entitled the Save Local Business Act, would favor the Republican interpretation.