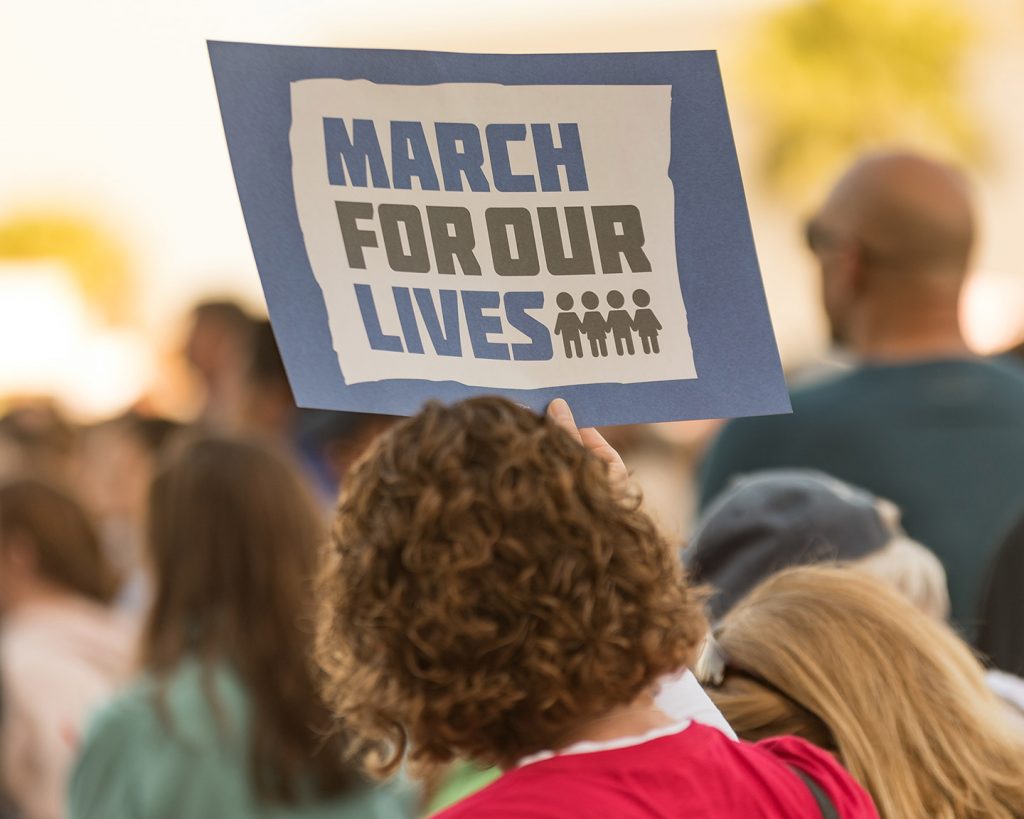 At the beginning of May, the National Rifle Association announced it would be suing Lockton Cos., the insurance broker responsible for overseeing the NRA-endorsed gun-insurance program, known as Carry Guard. The Second Amendment group alleged that Lockton breached its contract when it ceased administering Carry Guard – known by gun-control advocates as "murder insurance"— and covertly asked insurance underwriters to stop issuing coverage. Lockton tweeted in February that it would stop serving as broker for NRA-backed insurance programs. The announcement came not long after the tragic shooting in Parkland, Florida, which resulted in a national call for change.
Pressure Following Parkland
The suit, which was filed in the US Eastern District of Virginia, claims that Lockton made "tens of millions" of dollars through its dealings with the NRA and that the company chose to back out of the arrangement solely due to pressure from gun-control advocacy organizations, namely Everytown for Gun Safety and Guns Down America. The brokerage firm remained silent in the immediate aftermath of Parkland, when a number of companies jumped ship and severed relations with the politically toxic NRA. United Airlines and Delta both ceased discount programs meant for NRA members, and MetLife ended its NRA-related discounts for auto and home insurance policies.
After these companies cut ties with the Second Amendment group, the NRA spoke sanctimoniously about the importance of certain freedoms: "In time, these brands will be replaced by others who recognize that patriotism and determined commitment to Constitutional freedoms are characteristics of a marketplace they very much want to serve."
NRA Seeks Damages
Lockton's decision to exit its agreement with the NRA was a step too far for the pro-gun rights group. In a statement, William Brewer III, counsel for the NRA, described the meaning of Lockton's action in the eyes of the claimant: "The NRA believes that Lockton violated its fiduciary obligations – to the detriment of the organization, insurance program it was entrusted to run, and the policyholders who obtained protections by those insurance products." He continued, "For almost 20 years, the NRA relied on Lockton as the subject-matter expert with respect to various insurance products that were offered to NRA members and other law-abiding gun owners." According to the NRA, Lockton's contract was supposed to last until 2024. The Second Amendment group is now seeking "tens of millions" of dollars in damages.
Carry Guard
Lockton administered Carry Guard, a program maligned by many gun-control advocates. Carry Guard offers coverage to gun-owners requiring legal defense in criminal and civil cases. The insurance covers psychological aid, bail and other expenses, so long as the charges involve "a legally possessed firearm — including an act of self-defense." According to Carry Guard's website, "Although you may legally use your firearm in self-defense, many homeowners' policies have limitations or exclusions related to intentional acts, such as self-defense."
Related Fines
On May 2nd, New York's Department of Financial Services fined Lockton $7 million for administering Carry Guard because, according to the state regulator, the policy violated insurance law in New York, where it is illegal to sell coverage for intentional wrongdoing. Moreover, the DFS noted that, though the NRA is not licensed in New York to sell insurance, the pro-gun rights group has actively solicited in the state via its website, snail mail and email. Between April and November, 2017, 680 policies were sold by Lockton to New York state residents, according to the DFS's investigation.
Dean Davidson, a spokesman for Lockton, spoke about the importance of working with regulators: "It is our responsibility to ensure we are fully compliant," he said, continuing, "We believe this settlement is the best way to resolve these issues."
Brewer, speaking for the NRA, claimed that Lockton was solely responsible for the regulatory infractions. The NRA, for its part, left issues of compliance to the brokerage firm, according to Brewer.