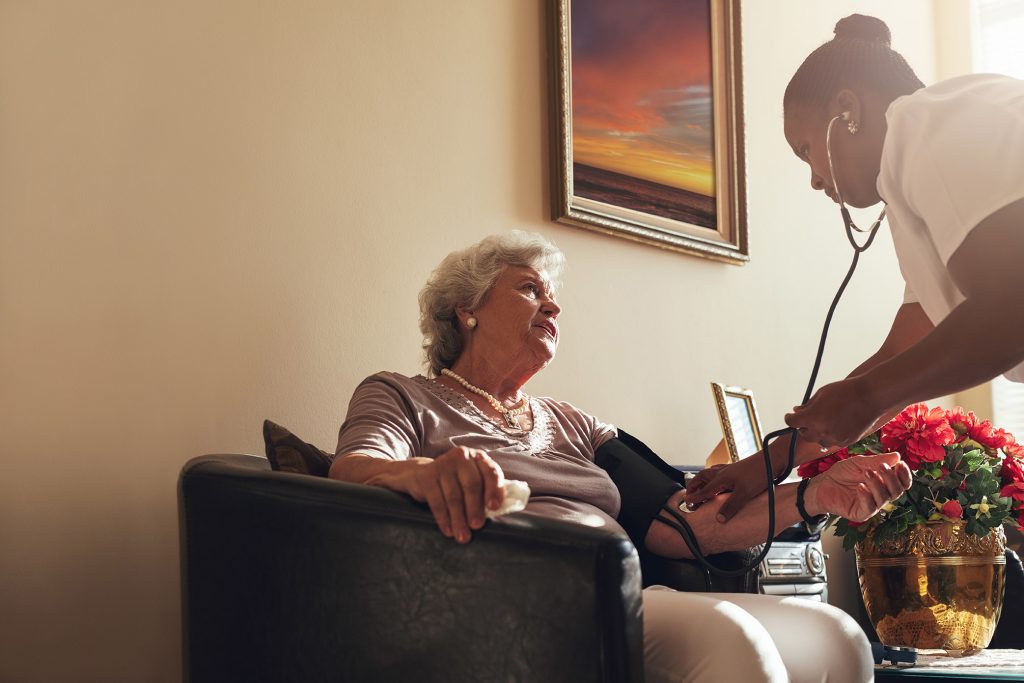 Under federal law, as it currently stands, nursing homes are required to report elderly abuse two hours following a serious incident. Less serious injuries must be reported 24 hours after the event. Failing to do so could result in the nursing home paying out $300,000 in fines. In violation of this clearly written law, most nursing homes fail to report cases of abuse. In fact, according to a preliminary report released by the Inspector of the Department of Health and Human Services, more than one in four cases of nursing home abuse are not reported. The cases in question include physical acts of violence and sexual assault.
The Memo
On August 24th, Daniel R. Levinson, of the Office of the Inspector General (OIG), sent a memo to Seema Verma, Administrator of the Center for Medicare and Medicaid Services (CMS), indicating that a current review "of potential abuse or neglect of Medicare beneficiaries in skilled nursing facilities (SNF)" turned up some pretty nasty results. The objective of the review is twofold. The first goal is to locate specific incidents of neglect or abuse of Medicare patients in SNF facilities. Secondly, the OIG wishes to figure out how often abuse and neglect are reported and whether facilities are complying with the federal code (section 1150B of the Social Security Act).
CMS Failure
In the missive, Levinson unambiguously admonishes CMS for its failure to use existing mechanisms to enforce abuse-reporting statutes. According to the OIG, following the enactment of the law in 2011, CMS failed to add section 1150B into its own State Operations Manual. It wasn't until March of this year that CMS included the provision in its own set of rules.
Numbers
The OIG's audit, which is still ongoing, covers data from 2015 and 2016. According to the preliminary report, out of 134 cases of abuse in 33 states, 38 cases (or 28 percent) went unreported. All 134 cases were found in hospital records – the same records that CMS failed to cross check with SNF claims. One of the more devastating statistics to come out of Levinson's report is the following: 80 percent of the cases reviewed by the OIG were cases of sexual abuse – that includes cases of rape.
Things Must Change
The memo suggested that CMS take immediate action, advising the agency to compare emergency room claims with SNF claims to better identify incidents of neglect and abuse. Moreover, the OIG told the CMS to start enforcing the law. That entails working with the HHS, as required.
Levinson's memo comes at a pivotal moment, as more and more people are living longer lives. This means more and more people are being placed in nursing homes where, sadly, abuse and neglect appear to run rampant. According to a report by researcher Catherine Hawes, there are currently more than 1.5 million people in nursing homes and another million living in residential care facilities making for 2.5 million elderly people that are vulnerable to abuse. That number will only continue to rise.
Response
Responding to the issue, CMS said the following: "Abuse and mistreatment of nursing home residents is never permitted and CMS takes allegations of these incidents very seriously," continuing, "We appreciate the OIG's attention to this important issue." 
Lori Smetanka, of the National Consumer Voice for Quality Long-Term Care, didn't seem to accept the CMS's statement. She told ModernHealthcare.com, "It continues to shock me that the law was passed in 2011, and here we are in 2017 and the CMS is just now starting to incorporate it."
Legal Options
As noted by the National Law Review, those who suffer at the hands of nursing home staff may pursue their case in a criminal court in addition to filing claims in a civil court. However, since the stakes are higher for a defendant in a criminal case, it is more difficult to win in the arena of criminal justice because the burden of proof is greater. For this reason, plaintiffs are far more likely to win in the realm of civil law. In both cases, plaintiffs (or loved ones) should collect as much documentation as possible and do it as soon as possible.
Nursing home abuse is very real and very serious. If you or a loved one has been neglected or abused while residing in a nursing home, you should contact a skilled attorney with experience in nursing home abuse cases.