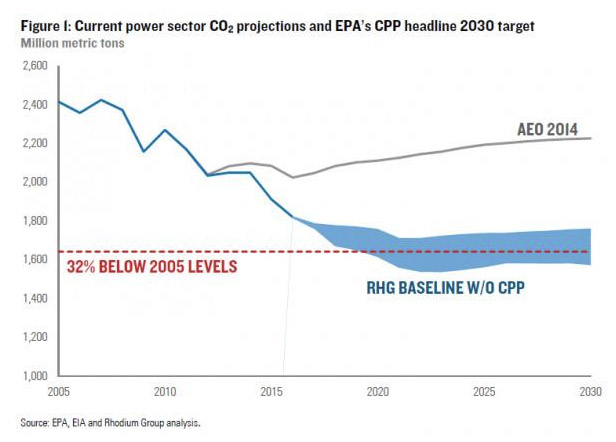 Just two months after Donald Trump took his oath of office, in March, 2017, EPA chief Scott Pruitt made it a priority to rescind President Obama's signature climate control initiative, known as the Clean Power Plan (CPP), put in place by executive order in 2015.
The regulation on power plants is the first of its kind to reduce greenhouse gas emissions in all 50 states.
Meanwhile, the Clean Power Plan has been put on hold by the Supreme Court pending litigation that was under way before Donald Trump became President, when a recalcitrant Republican Congress fought all of Obama's forward-looking initiatives.  
According to Wikipedia, "[T]he Clean Power Plan established state-by-state targets for carbon emissions reductions, and it offered a flexible framework under which states may meet those targets.
"The final version of the rule would reduce national electricity sector emissions by an estimated 32 percent below 2005 levels by 2030," Wikipedia writes.
Options for cutting emissions included investing in renewable energy, energy efficiency, natural gas, and nuclear power, and shifting away from coal-fired power.  
Obama's Cap and Trade Legislation
Obama's EPA developed the Clean Power Plan during his second term "after the Senate killed a major climate change bill that would have created a national cap-and-trade system for carbon emissions" from power plants, writes Slate's Will Oremus.
Obama thought cap and trade was an "elegant" pricing mechanism, and very much wanted to see it enacted, reports The Times.
Nine Blue States Create Carbon Pricing Coalition
"Though the CPP is tied down in litigation, many states are already on a trajectory to meet or exceed their greenhouse gas targets, set in place by Obama's EPA, under The Clean Air Act, writes Vox's Umair Irfan.  
A coalition of nine Blue states including: Connecticut, Maryland, Massachusetts, New Hampshire, New York, Oregon, Rhode Island, Vermont and Washington, announced in January it's looking into a greenhouse gas trading system.
The coalition is focused on one of two goals: either reducing emissions by cap-and-trade policy, or by a tax on carbon fuels, like gasoline.
Big Republican oil and petrochemical polluters in Texas will likely roll back Obama's emissions controls standards if the Clean Power Plan is ruled to be illegal.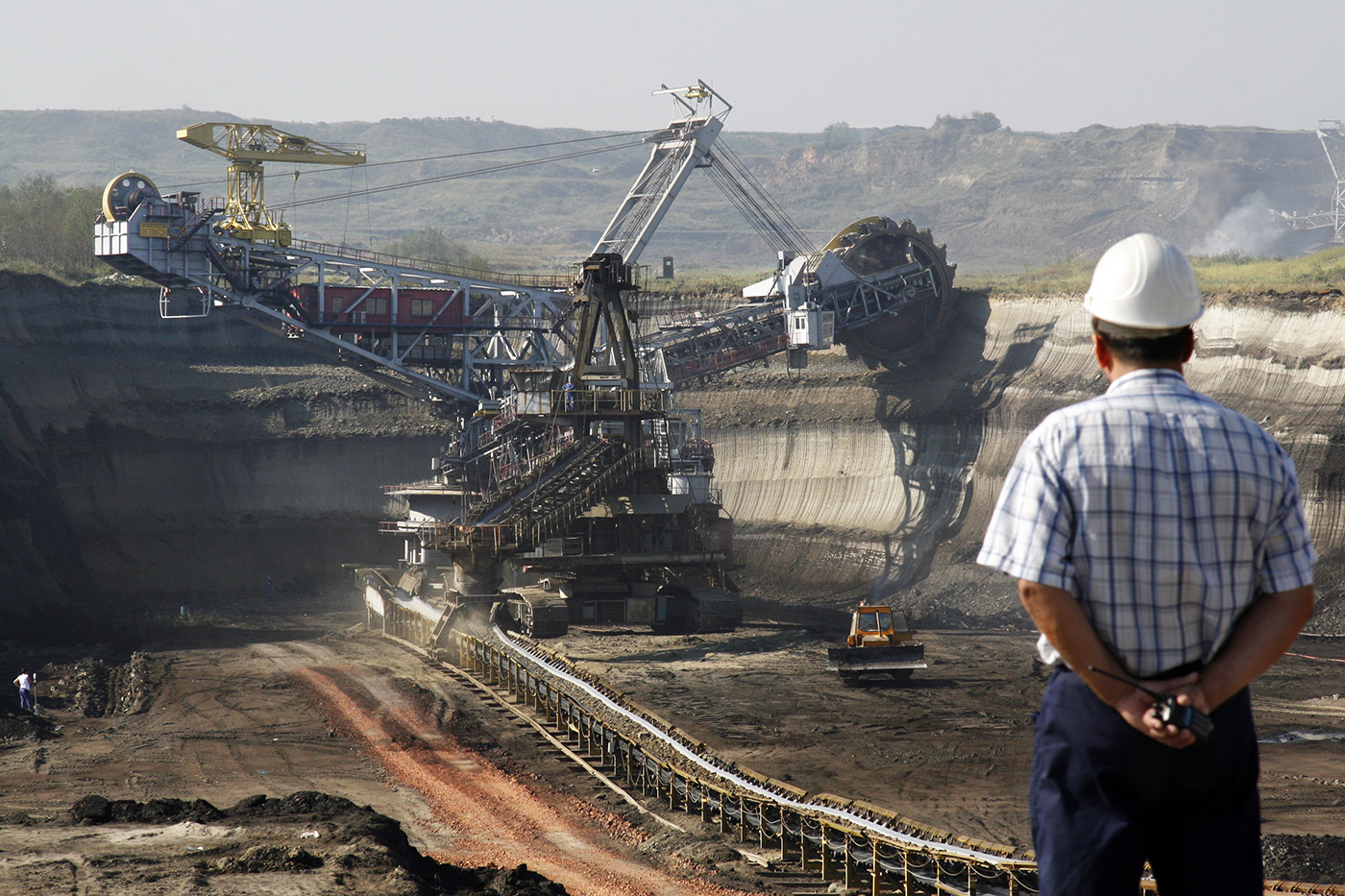 Jay Inslee, Carbon Tax Champion, Considers Presidential Run
"Jay Inslee, who has made carbon taxes his signature issue, and reportedly has Presidential aspirations in 2020, failed to receive enough support to pass his climate change tax in the Olympia, Washington statehouse in February, even in the Democratic-majority legislature," according to The New York Times,
That's because Washington state residents rejected a tax that would go toward funding solar panels and energy-saving insulation for homes and businesses, instead of subsidizing lower-middle class residents, who would bear a disproportionate burden of carbon fuel taxes, simply by driving their cars, The Times reported.
In an interview with The Times, Governor Inslee declined to say whether he intends to run for President, but his name is "increasingly appearing on lists of possible Democratic contenders," The Times says.
Meanwhile, advocates and opponents of climate change are paying close attention to Governor Inslee's next moves, as he goes to war with Donald Trump over his reckless and backward "climate denier" views that would put money in oil and coal executives coffers.
"Governor Inslee, who has spent the past decade of his political career focusing on climate change, earning the nickname, 'greenest governor of America,' sees the issue as a way to directly attack Mr. Trump, who has mocked established climate control," according to the Times.
Oregon Must Spell Out How to Meet Limits
While a cap-and-trade bill failed to pass in the most recent Oregon Congressional session, House speaker Tina Kotok said in February she'd give lawmakers until the middle of next year to pass a law that "spells out how to meet the limits." of cap and trade.
"If Oregon legislators fail to pass a cap-and-trade law by August 2019, state environment regulators would be required to start the program in Oregon by 2021," according to Biz Journals.com.
California Partnering with Canada, Mexico and China  
"Skeptics have… tried to dismiss the state's whole cap-and-trade program because demand for credits sold on the combined California-Quebec carbon market slowed [in 2016]," according to Environmental Defense Fund's blog.
"However, California is ahead of schedule in meeting its nation-leading climate goals," the agency says.
Under the current legislation, The Golden State will reduce emissions by 40 percent below 1990 levels by 2030, an outstanding target, given its large industrial, agricultural, transportation and manufacturing industries.
"California has partnered with several Canadian provinces to implement joint cap-and-trade programs, like it did with Quebec. It also established agreements to share information and work with Mexico and China on their efforts to price carbon," the environmental blog reports.
Congressional Budget Office Pegs Revenues at $1.2 Trillion
The Congressional Budget Office estimated that a broad-based carbon tax starting at $20 per ton and climbing to $34.4 per ton over a decade would have raised $1.2 trillion during the period from 2011 to 2013, after President Obama first introduced the carbon emissions limits in 2015.
This is close to the amount that the US currently raises with all its other excise taxes—about 0.5 percent of GDP per year, the agency says, benefiting both the environment and public health.
EPA Must Regulate Carbon Dioxide
"This isn't the death of climate change legislation," Vox's Irfan writes.
"The 2009 Supreme Court finding that the EPA must regulate carbon dioxide remains as a dangerous substance remains intact, and Pruitt hasn't shown much of an appetite for challenging that legal foundation.
"That means the government still has to come up with a way to regulate greenhouse gases, though Pruitt's EPA may simply set the bar low in its attempt to replace the Clean Power Plan," Irfan concludes.
Related Article: