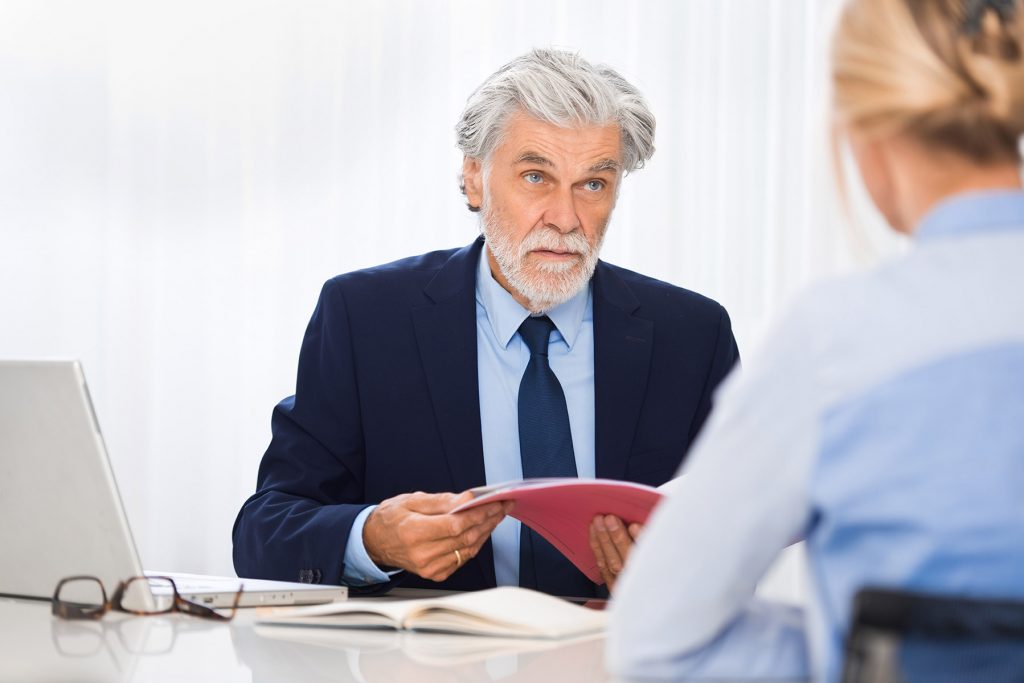 As Americans continue to grapple with the reality of sexual harassment and other forms of sexual misconduct in the workplace, some have expressed a much different concern: namely, that it is far too easy for women to claim sexual harassment. For these Americans, there is a pervasive culture of fear in the workplace, as women are able to leverage benign, well-intentioned comments into lucrative sexual harassment lawsuits.

This argument has always ignored the situation American women face in the workplace. We know that women who file harassment or discrimination suits often face humiliating questions that are often designed more to dissuade women from filing their suits than they are aimed at actually discovering pertinent information.

Even more importantly, the legal standards for sexual harassment lawsuits remain high. Contrary to the popular perception that companies are being bankrupted by frivolous sexual harassment lawsuits, it is, in fact, exceptionally difficult for plaintiffs to win a sexual harassment case. A recent case out of Illinois, Swyear v. Fare Foods Corp, brings that fact into sharp relief.
The Facts of the Case
In 2015, Amy Swyear successfully interviewed for a sales position at Fare Foods. During the interview, she was asked about the necessity of working as a woman in a male-dominated field.

Once she started the job, she was struck by the environment of her new workplace. She repeatedly overheard her co-workers making sexually explicit and degrading comments about customers and other employees. Her co-workers also openly discussed the sexual history of a fellow employee, Russell Scott.

The most troubling behavior came when Swyear and Scott were on the road together for a business trip. According to Swyear, Scott falsely told a customer that the two were in a romantic relationship. Later, she said, Scott followed her into her hotel room and tried to talk her into having dinner with him. He climbed into her bed and asked to be her "cuddle buddy."

Swyear also said that Scott asked her to go skinny dipping with him and, later in the evening, tried to enter her hotel room again even though Swyear attempted to ignore his demands.

Swyear reported the behavior to Fare Foods' human resources department, which investigated and decided against punishing Scott. Swyear had a performance review in August 2015 – she was given 30 days to improve her performance and was told to only use company cars for business purposes. However, Swyear drove a company car home after the review, and she was fired a few days later.

Swyear later filed a claim for sexual harassment, sexual discrimination and retaliation in violation of Title VII.
A Severe and Pervasive Standard
The US District Court for the Southern District of Illinois found for Fare Foods on summary judgment. Swyear appealed that ruling to the US Court of Appeals for the Seventh Circuit. She had no more luck there, as the Seventh Circuit affirmed the district court's ruling.

The judges of the Seventh Circuit made clear in their ruling that they thought the environment at Fare Foods was inappropriate and unpleasant. However, they found that Swyear's case did not meet the existing standard for a sexual harassment claim – that the harassment is so severe and pervasive it creates a hostile work environment.

For one thing, the court ruled, the comments Swyear overheard were not directed at her – they were "off-hand" remarks that weren't designed to harass or intimidate Swyear. In addition, while the court said that Scott's behavior on the business trip was "entirely inappropriate," it did not rise to the level of sexual harassment. The court ruled that Scott's behavior was not forceful, occurred only once and Fare Foods responded appropriately once it was notified of the incident.

In its opinion, the Seventh Circuit wrote that it assumed employees "are generally mature individuals with the thick skin that comes from living in the modern world." The judges ruled that the behavior Swyear complained about fell into a broad category of vulgar banter and sexual innuendo for which employers are generally not liable.

The court's ruling takes great pains to point out that it is consistent with existing precedent on sexual harassment litigation. As such, Swyear v. Fare Foods Corp is not the product of a court "going rogue." Instead, it reflects the governing standard for sexual harassment claims.

That leaves it up to lawmakers and the public to determine if they are comfortable with the idea that the behavior Swyear was subjected to does not rise to the level of sexual harassment.