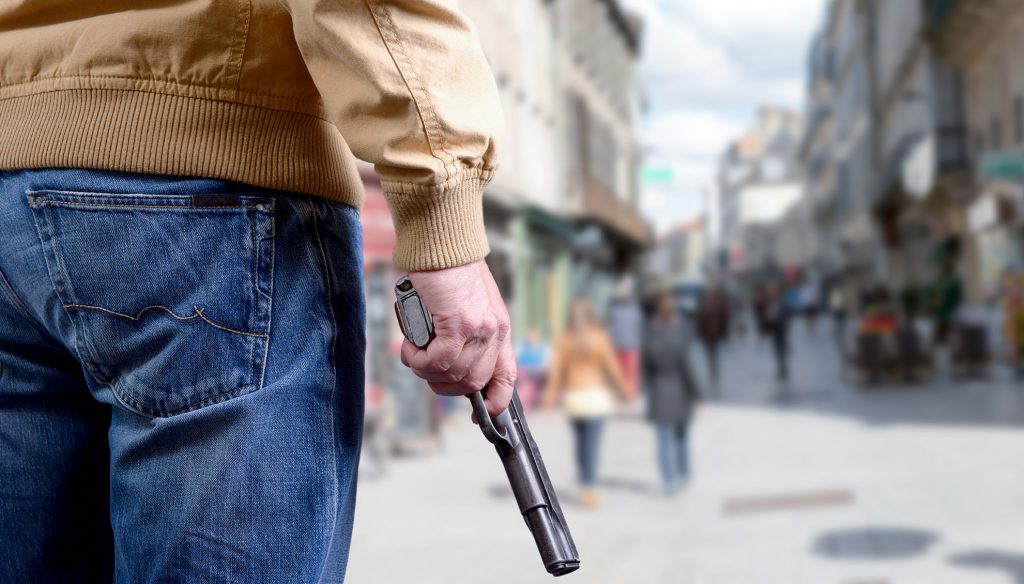 Regardless of where you stand on gun issues, it's hard to argue that guns simply don't belong in some people's hands. That was the core issue recently at a debate at the House Judiciary Committee hearing at the Capitol in Denver, Colorado kicked off state Democratic lawmakers' second attempt to pass a "red flag" bill, also called an extreme risk protection order bill. A year ago, a similar piece of legislation failed to pass out of a Republican-controlled Senate, but this year, Democrats hold the majority in both chambers, and the bill passed out of committee on a party-line vote.
An Issue That Hits Home for Many
Several law enforcement members were present at the debate, and there were arguments on both sides of the controversial bill that attempts to keep guns out of the hands of those likely to harm themselves or others. A Douglas County, Colorado Sheriff, Tony Spurlock, shared a story and illustrated how close to home this issue hits for him. In 2017, one of his deputies, Zackari Parrish, 30, was shot and killed in a Highlands Ranch apartment by Matthew Riehl, who was in the midst of a mental health crisis at the time of the shooting. Deputy Parrish had been trying to negotiate with Riehl when the officer was shot and killed.

Sheriff Spurlock told the committee he believes Parrish would be alive today had this law been in effect back in 2017; his deputies knew Riehl was spiraling out of control for weeks, yet they were not legally able to remove the firearms from his possession. The bill would allow law enforcement, a family member, or a household member to ask a judge to temporarily remove the mentally unstable person's firearms.

The judge would hold a hearing without the gun owner being present, and he would decide whether to grant that order for up to 14 days. During that two-week period, all parties involved would have to appear before the judge, who would then determine whether the firearms should be kept for up to 364 days. To determine if a person is a significant risk, the judge could consider recent credible threats of violence, relevant mental health issues, any history of domestic violence, abuse of controlled substances, and evidence of recent firearm or ammunition purchase or other acquisition.

The hope is that the gun owner who is experiencing mental health problems would seek help during that time, and maybe the guns would eventually be permanently removed from his possession, if that were to be determined the safest course of action. Sheriff Spurlock said he felt that if this law had been in effect in 2017, Deputy Parrish, who was just shy of his 31st birthday, would still be alive.
Opposition to the Bill
Those who oppose the red flag bill fear that angry ex-spouses will seek revenge on their former partner by claiming they are mentally unstable and should lose their right to possess firearms. Those who oppose the measure also voiced concerns about the risk of someone being shot by police because they are surprised by a knock at the door to serve a warrant for their weapons.

Colorado lawmakers introduced the red flag bill in response to a recent series of deadly shootings in the state.