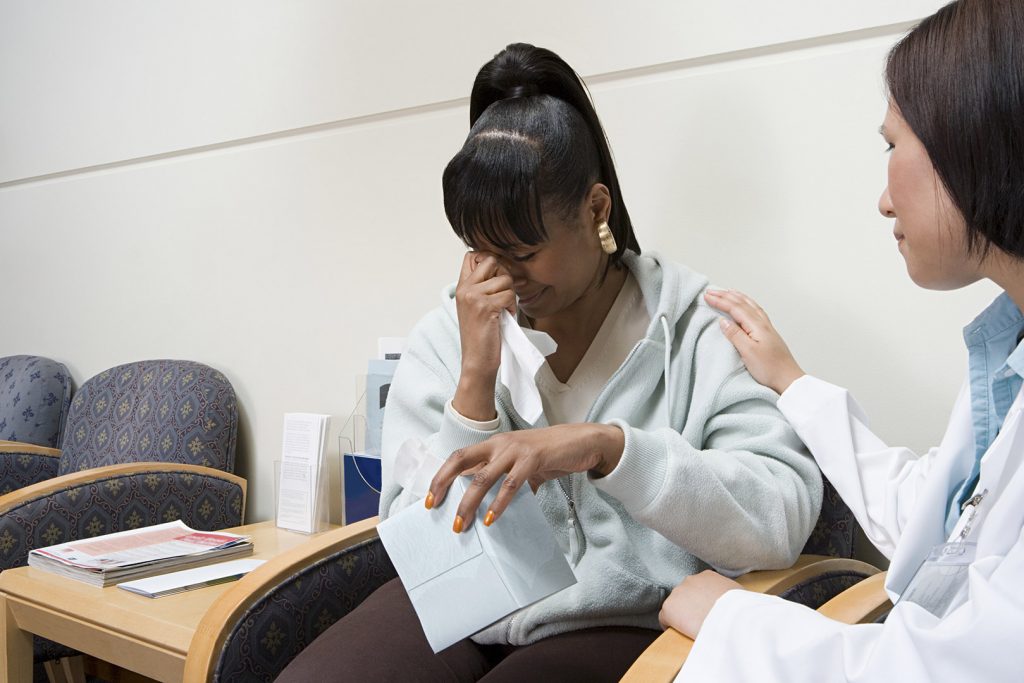 One week after the 2018 elections proved to be a referendum on Justice Brett Kavanagh's fitness to serve on the U.S. Supreme Court, and on the future of U.S. abortion rights, the nation lies in wait for the ill-fated case that will afford Kavanagh the opportunity to cast the decisive 5th vote overturning Roe v. Wade that could be heard as early as next year.
According to Vox, 13 abortion cases are already before circuit courts, the final step before advancing to the Supreme Court.
The so-called "Kavanaugh Effect" that drove evangelical Republican voters to the polls in record numbers, was most significant in Indiana, Missouri, North Dakota, and West Virginia.
Joe Donnelly, Claire McCaskill, and Heide Heitkamp, who voted "No" to Kavanuagh's confirmation in light of the sexual assault charges leveled by Christine Blasey Ford, lost their seats in Indiana, Missouri and North Dakota.
Democratic West Virginia Senator, Joe Manchin, was the only Senator among the four to hold his seat in a state that voted for Donald Trump in a 67 percent landslide.
"There's no question Republicans grew to a commanding majority in the Senate, which has the sole authority to select Federal judges and Supreme Court justices, reports Irin Carmon, writing for The Cut.
"These are judges who decide how much states can limit abortion and contraceptive access," Carmon writes.
Meanwhile, pro-choice Democrats swept both Senate and Gubernatorial contests in Wisconsin, Michigan and Pennsylvania, three states Trump won by slim margins, showing how difficult it will be for Trump to repeat these victories in 2020.
Ballot Measures Divide the Nation
Alabama voters approved a largely symbolic ballot measure, declaring support for the "sanctity of unborn life and the rights of unborn children," and to "provide that the constitution of this state does not protect the right to abortion or require the funding of abortion," Carmon writes.
The referendum would not take effect unless Roe is gutted.
However, a Constitutional Amendment in West Virginia that deprives Medicaid patients of insurance coverage for abortion will become law immediately, leaving poverty-stricken women in the Appalachian state with no option to terminate their pregnancies, Carmon notes.
Planned Parenthood is considering filing suit against the state
Meanwhile, Oregon affirmed abortion rights while Idaho, Utah and Nebraska chose to expand Medicaid to include abortion coverage.
Colorado, Illinois, New Mexico and New York "serve as critical access points" for people who come from out of state, have all voted for Democratic candidates, Carmon writes.
Newly-Minted Texas Congressman
Carmon states that "without Republican control of the House, no major legislation restricting access to contraception or birth control—including defunding Planned Parenthood or a ban on abortion at 20 weeks– is likely to go anywhere."
The mid-terms were telling for pro-choice advocates where several pro-choice candidates won in Republican districts including Colin Allred who defeated incumbent Pete Sessions in a suburban Dallas district. 31-year old Katie Hill, a pro-choice candidate who spoke openly about her miscarriage at 18, defeated her pro-life opponent, Steve Knight in Orange County, CA.
Potential Supreme Court Cases
Over the past year, some red-state legislatures have imposed strict limits on abortion that some lawmakers believe could be heard before the Supreme Court.
In Arkansas, a legal battle is currently being played out over a law that imposes limitations on access to medication-induced abortions.
In Alabama, the US Court of Appeals for the Eleventh Circuit in August struck down a law banning second-trimester dilation and evacuation abortions, upholding Roe despite the judges' personal revulsion for the procedure, in which the fetus is removed in pieces with forceps and suction.
Following the decision, Alabama Attorney General Steve Marshall said his office is considering whether to appeal the ruling to the High Court.
"I think it's virtually certain that some or all of those laws will wind up before the Supreme Court, said CNN legal analyst Jeffry Toobin.
When Trump ran for President in 2016, he pledged to appoint pro-life justices to the Supreme Court, while his running mate, now Vice President Mike Pence, said that he hoped to see Roe v. Wade end up on the 'ash heap of history".
"In the end, the Supreme Court doesn't have to entirely overturn Roe v. Wade to leave the legal standard substantially weakened or even effectively gutted, says Steve Vladeck, a CNN Supreme Court analyst and professor at the University of Texas School of Law.
"The Supreme Court could do quite a lot of damage to the right recognized in Roe without ever formally overruling it simply by upholding state laws that make it harder and harder for women to obtain abortions within banning them," Vladeck says.
Unsettling 'Settled Law'
"In a 2003 email, Kavanaugh commented on a draft opinion piece from supporters of a conservative Federal court nominee. The draft op-ed stated "it is widely accepted by legal scholars across the board that Roe v. Wade and its progeny are the settled law of the land," Roll Call reported.
"But Kavanaugh wanted to nix the line, writing this is an email obtained first by The New York Times.
"I am not sure that all legal scholars refer to Roe as the settled law of the land at the Supreme Court level since Court can always overrule its precedent, and three current Justices on the Court would do so."
Also, troubling is the fact that Kavanaugh dissented when a US appeals court allowed a 17-year old undocumented immigrant to end her pregnancy, upholding Roe's undue burden clause in the 1992 decision Casey v. Planned Parenthood of Southeastern Pennsylvania.
In an irate decision, Kavanaugh wrote the DC Circuit majority's opinion would lead to a "new right for immediate abortion on demand," American Legal News reports.