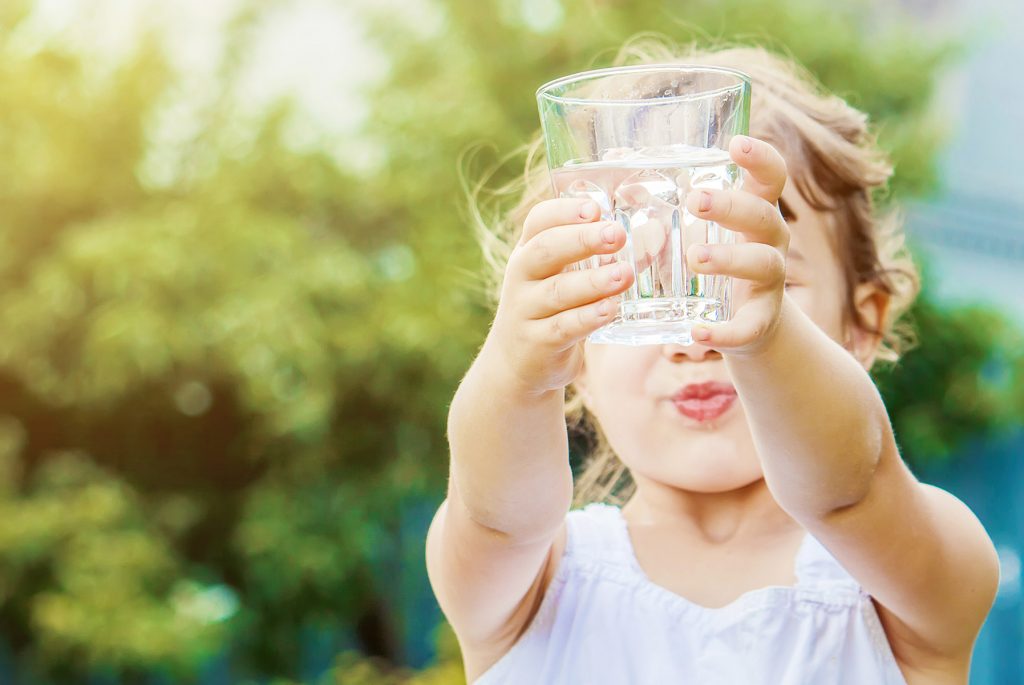 The Environmental Protection Agency's inaction regarding setting standards for PFAS in drinking water has come under fire in recent months, and now Trump's EPA is dropping the ball again, many say.

This time, the EPA is refusing to ban a dangerous chemical, chlorpyrifos, found in pesticides used in agricultural and non-agricultural settings. The pesticide works by killing insects on contact by attacking their nervous systems, but it's dangerous to humans, studies indicate.

About twenty years ago, the EPA, the agency tasked with regulating pesticides at the federal level, ordered chlorpyrifos for residential use off the market. However, the chemical is still used on crops (citrus, almonds and grapes, to name a few), and it's used on golf courses and other non-agricultural settings to kill insects. According to the EPA's website, the largest agricultural market for chlorpyrifos is corn, but it's also used on soybeans, fruit and nut trees, Brussels sprouts, cranberries, cauliflower, broccoli, and many other "row crops."
History of Chlorpyrifos Concerns
Under President Barack Obama, in 2015, the EPA proposed a complete ban of chlorpyrifos, citing evidence of health risks, but in 2017, Trump's EPA administrator, Scott Pruitt, declined to ban the dangerous chemical that has been linked to many health problems. According to the National Pesticide Information Center's website, chlorpyrifos can be harmful if it is touched, inhaled, or eaten. Chlorpyrifos works by blocking an enzyme that controls messages that travel between nerve cells. When the enzyme is blocked, the nervous system can't send normal signals. The nervous system malfunctions, which eventually kills pests.
Chlorpyrifos Dangers
People can be exposed to chlorpyrifos by ingesting food that has the pesticide on it, breathing the pesticide in, or getting the chemical on the skin or in the eyes. People can also be exposed to chlorpyrifos if their well water has been contaminated when products containing chlorpyrifos were used near the well for termite control.

Chlorpyrifos affects the nervous system of people, pets, and other animals the same way it affects the pests being targeted during extermination. Signs and symptoms can appear within minutes to several hours after exposure to the chemical, and the effects can last days, weeks, or months.

Exposure to small amounts of chlorpyrifos can cause:

Runny nose
Excessive tear production
Increased saliva production
Drooling
Sweating
Headache
Nausea
Dizziness
More serious exposures can cause vomiting, abdominal muscle cramps, muscle twitching, tremors and weakness, and loss of coordination. In severe cases, exposure can lead to unconsciousness, loss of bladder and bowel control, convulsions, difficulty in breathing, and paralysis.
States Taking Action Against Chlorpyrifos
Several studies have linked have "linked prenatal exposure of chlorpyrifos to lower birth weights, lower IQs, attention deficit hyperactivity disorder and other developmental issues in children." Some states have taken action that the federal government has failed to take. Hawaii was the first state to pass a full ban in 2018, and now California, Oregon, New York, and Connecticut are trying to ban the chemical at the state level. If California is successful, the impact will be huge because California is a huge agricultural state, and other states will likely realize the importance of the ban and follow suit.

Manufacturers of the pesticide say it's not dangerous. Carol Burns, a retired epidemiologist with the Dow Chemical Company, which began manufacturing chlorpyrifos in 1965, said during the California Senate hearing that many studies link neurodevelopmental problems in children with the chemical compounds known as organophosphates, but not chlorpyrifos specifically.