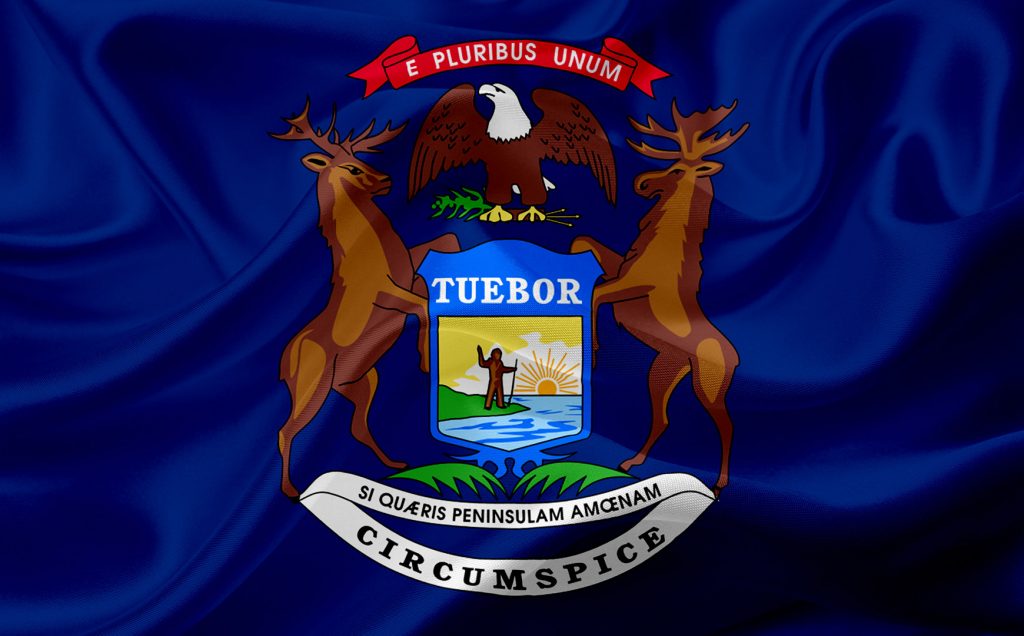 In the 80's and 90's, the idea of term limits took hold across the country. Activists pushed them as a way of bringing change to moribund legislatures, while angry voters dissatisfied with their local governments seized on term limits as a way of holding politicians to account. Term limits represented an important part of the "Contract With America" that Republicans ran on in their 1994 wave victory.

Nowhere have term limits had more of an impact than in Michigan, where an amendment to the state constitution passed in 1992 will result in the state Senate experiencing the highest turnover of any legislative body in the country.

Such significant turnover raises difficult questions about balancing legislative accountability with the need for legislative expertise, questions that voters across the country who might be considering term limits will need to answer for themselves.
Michigan's Term Limits Law
In 1992, Michigan voters easily approved an amendment to the state constitution that imposed some of the tightest term limits in the country.

Under the law, Michigan's legislators can serve no more than 14 years in the state legislature. Lawmakers in the state House are limited to three, two-year terms, while state Senators can serve only two, four-year terms.

Lawmakers are allowed to move between the two chambers, but cannot serve their full 14 years in the same house of the legislature.
Unprecedented Turnover
As noted above, the Michigan Senate is facing the most significant turnover in the country. The Senate is losing 66 percent of its 2018 legislators – the state's term limits law prevented 25 of the body's 38 Senators from running for re-election.

According to The Detroit News, the 23 Senators term limited out of the chamber had a combined 286 years of state legislative experience between them.

The number was significant, but less striking, in the Michigan House – 24 of 110 representatives were forced out of the legislature due to term limits.

The Colorado Senate ranks a distant second in the country in legislative turnover, as 41 percent of its members were prevented from running for re-election by that state's existing term limits.
The Consequences of Term Limits
But while term limits have an obvious political appeal, their effect on the quality of legislating is much murkier. In the US Congress, newly elected Representatives and Senators usually have some previous legislative experience, often in state legislatures. That's not the case at the state level, especially in the lower chamber – freshmen legislators frequently have no experience drawing up legislation or navigating a budget in the tens of billions of dollars. Excising the most experienced legislators means removing an invaluable storehouse of institutional knowledge from the legislature.

15 states have some term limits, though the details vary from state to state. Research has shown that in those states, term limits have shifted power from the legislative to the executive branch – while governors are usually term limited in those stats, executive branch bureaucrats are not, and they attain an understanding of legislation that newly elected state Senators and Representatives do not have.

In addition, term limits empower lobbyists and special interests, who can spend as much time as they like working in the halls of power. Lobbyists provide legislators with information and analysis, and inexperienced legislators are more inclined to lean on these.
Other Ways of Bringing New Blood to Legislatures
Still, voters and activists have reasonable concerns about incumbent legislators easily winning re-election in non-competitive elections, though the incumbency advantage in the US has been declining in recent years.

Term limits aren't the only way to address this concern. Gerrymandering can make it nearly impossible to defeat incumbents who are ensconced in safe districts. In the recent midterms, voters in Michigan, Colorado and Utah passed state ballot initiatives taking re-districting decisions out of the hands of state legislators in the hope that this will produce more competitive districts.
In addition, low voter turnout in state legislative elections almost always advantages incumbents, who still have a name recognition edge on their challengers. Laws making it easier for citizens to register and then vote could result in more competitive elections across the map. And Michigan voters took an important step in that direction this year, as they overwhelmingly approved Proposal 3, which instituted no-excuse absentee voting, automatic voter registration, same-day voter registration and other ideas designed to make it easier to vote.
So it is, perhaps, not surprising that lame duck Republicans in the Michigan House recently passed a bill making it harder for citizens to place initiatives on the state ballot.