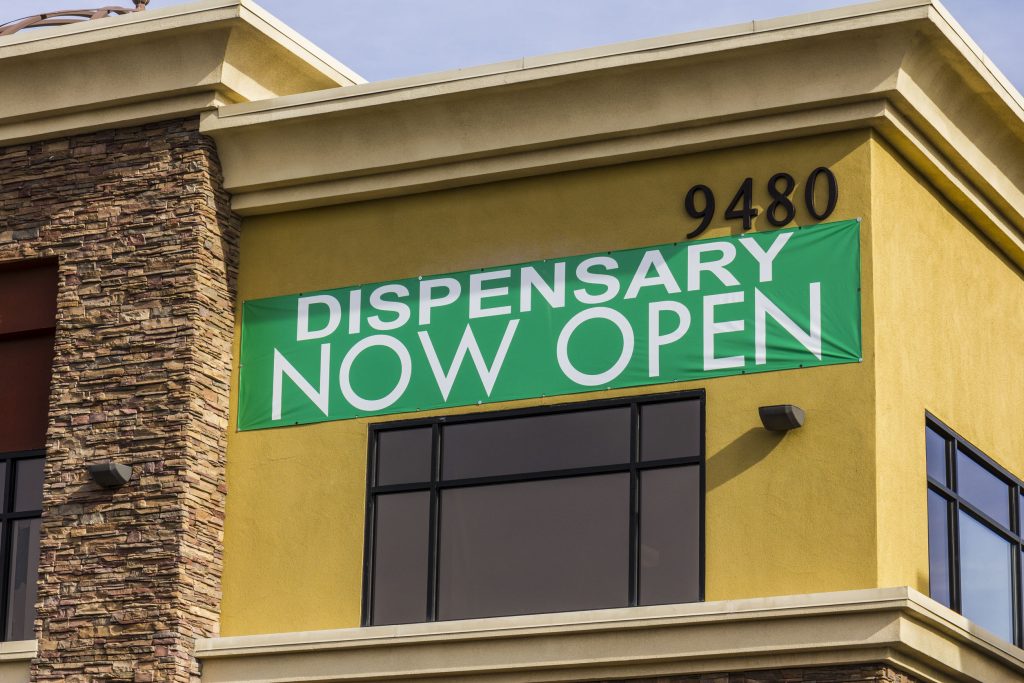 In late June, a three-judge panel of the Tenth Circuit US Court of Appeals vacated a district court's decision to bar a Colorado credit union from opening a master account. The credit union, which started in 2014, aimed to fill a gap in the marijuana industry. Marijuana entrepreneurs have had a difficult time financing their operations due to the reluctance of traditional banks and prohibitive federal laws. Because of a lack of financing, most marijuana-related businesses have had to rely on cash-only transactions.
The Uphill Battle
In light of this financial gap, the Fourth Corner Credit Union wanted to offer services specific to the needs of the marijuana business sector. In order to provide such services, Fourth Corner needed to open a master account – as all banks do in the US.  They attempted to open an account with the Federal Reserve Bank of Kansas City but were turned down by the Federal Reserve. Then, after filing a lawsuit, Fourth Corner was blocked by the district court.
The Ruling
In the lower court's ruling, the judges ruled against Fourth Corner because they thought if the credit union were allowed to apply for an account, it would be liable to break federal statutes. But according to U.S. Circuit Judge Robert E. Bacharach, "This ruling was erroneous." Why? "The district court should have presumed that Fourth Corner would follow the court's determination that servicing marijuana-related businesses is illegal," wrote Bacharach in his opinion for the majority. Thus, the judge continued, the district court really shouldn't have dismissed the case purely because judges were skeptical of the plaintiff's motives.
The Immediate Impact of the Ruling
According to Alicia Wallace, of the Cannabist, the Tenth Circuit's ruling permits Fourth Corner to attempt to open a master account once again. Failing that, the start-up credit union may then refile a claim with the court. Tom Downey, an attorney in Denver, told Wallace that Fourth Corner should have much better chances now that they have the implicit backing of a federal court. There's no reason a federal bank should refuse Fourth Corner's request, unless of course certain criteria are not met.
Looking Forward
The Federal Reserve may want to force an en banc hearing wherein every judge of the Tenth Circuit would hear the case. And if it were to go to the highest court, Justices would most likely refuse to hear arguments, according to Downey. Downey said the ruling indicates subtle but powerful tectonic shifts in the standardization of marijuana law.
Widespread Issue
When it comes to marijuana law, the friction between state and federal law can have strange and damaging effects. Fourth Corner isn't the only entity dealing with this issue. An LA Times report from January tells another similar story – one that illustrates the need for banks like Fourth Corner.
In California, Julia Gosnell has had to figure out a way to handle the large quantities of cash flowing into her marijuana container company, Hippo Premium Packaging. She and Kary Radestock, her partner, started the business last year, and given their current success, they think they might bring in up to $3 million annually.
But, as of January, their business operates solely with cash. Which means every aspect of day-to-day operations must be paid for in cash. Employees must be paid in cash. Vendors must be paid in cash. Everyone must be paid in cash. With so many bills changing hands, bookkeeping becomes a hellish chore. So what did Gosnell do? She went to an accountant. And what did the accountant say? Gosnell recounted the exchange to the LA Times: "I was told by an accountant, who closed his door to tell me this, that you just keep your cash under the mattress." She continued, ""Stash it somewhere and find a way to get a big deposit into your account. I said that doesn't sound legal, but I am told everyone operates this way." 
Pretty soon, the federal government will have to reckon with the inconvenient fact that the federal prohibition against marijuana may be doing more harm than good.