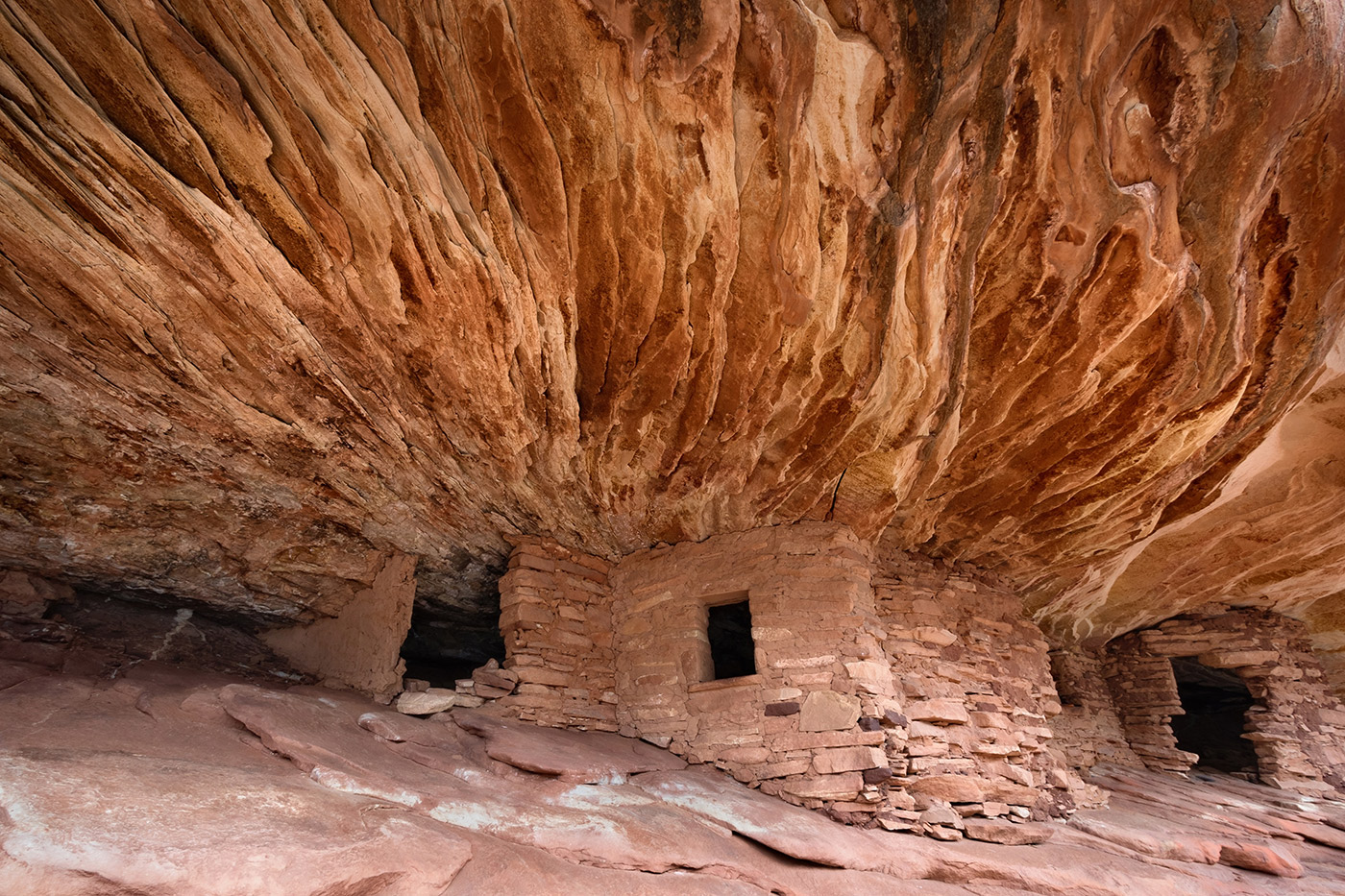 After Interior Secretary Ryan Zinke announced plans to alter a "handful" of national monuments, an unlikely combination of groups joined together in August to contest the administration's move. Companies like Patagonia banded together with environmental activists and Native American leaders to resist the first major change to national monuments since 1964. Carleton Bowekaty, of the Inter-Tribal Coalition, was incensed: "Secretary Zinke's recommendation is an insult to tribes." Bowekaty was integral to the movement to create the Bears Ears monument in 2015 after reported increases of vandalism and theft in the region.
Major Reduction
In December, Bowekaty's ire would only increase, as the administration announced its plan to reduce the size of the Bears Ears monument, which currently stretches 1.3 million acres in Utah. The administration plans to reduce the monument by 85 percent, a sizeable victory for Republicans who lambasted the project at the outset and referred to former President Barack Obama as a veritable King George practicing power with impunity.
Filed Claim
Now, the outdoor retailer, Patagonia, is set to take on King Trump, having filed a claim against the US government. The company's website boasts a provocative call to arms, exclaiming, "The President stole your land." It goes on to say, "In an illegal move, the president just reduced the size of Bears Ears and Grand Staircase-Escalante National Monuments. This is the largest elimination of protected land in American history." And in fact, Patagonia is right. This will be the largest reduction of federal land in the history of the United States.
Potentially Illegal
Can President Trump do such a thing? Well, according to 121 lawyers, no. Under the Antiquities Act, the President may set up a monument, but he may not choose to abolish one. According to the statute, in order to diminish or abolish a monument, Congress must act – not the White House. The argument was set forth in a letter sent to Secretaries Zinke and Wilbur Ross. Moreover, the letter highlights the fact that no President has ever attempted to abolish a monument, pointing to a statement from the Solicitor General in 2004: "Congress intended that national monuments would be permanent; they can be abolished only by Act of Congress."
Which Public?
Nonetheless, Trump proclaimed a victory for the public, saying, "With the action I'm taking today, we will not only give back your voice over the use of this land, we will also restore your access and your enjoyment. Public lands will once again be for public use because we know that people who are free to use their land and enjoy their land are the people most determined to conserve their land."
But it isn't clear which public he is referring to. After all, as noted by the Guardian, the ones who stand to win are fossil fuel companies. The Grand Staircase-Escalante monument, which will be cut in half, has, according to Zinke, "an estimated several billion tons of coal and large oil deposits." This means that a large portion of the now-free land could be leased or sold to the fossil fuel sector – i.e. to private entities.
Bigger Picture
These monumental reductions follow suit with President Trump's Executive Order 13792, entitled "Review of Designations Under the Antiquities Act." According to that order, the Department of the Interior must review land designations going back to 1996, focusing specifically on land that exceeds 100,000 acres and that was designated without "coordination with relevant stakeholders." Elsewhere, the order refers to the importance of economic growth and "energy independence." These themes are familiar by now.
Moreover, earlier this year, the administration proposed cutting the National Park Service's budget by 13 percent and suggested hiking entry fees (up to $70) in order to offset the budget cut. Such a move would make federally protected lands virtually inaccessible to certain income brackets. What's more, Zinke will be leasing land to fossil fuel companies. Given these facts, it is difficult to understand what Trump means when he says, "Public lands will once again be for public use."