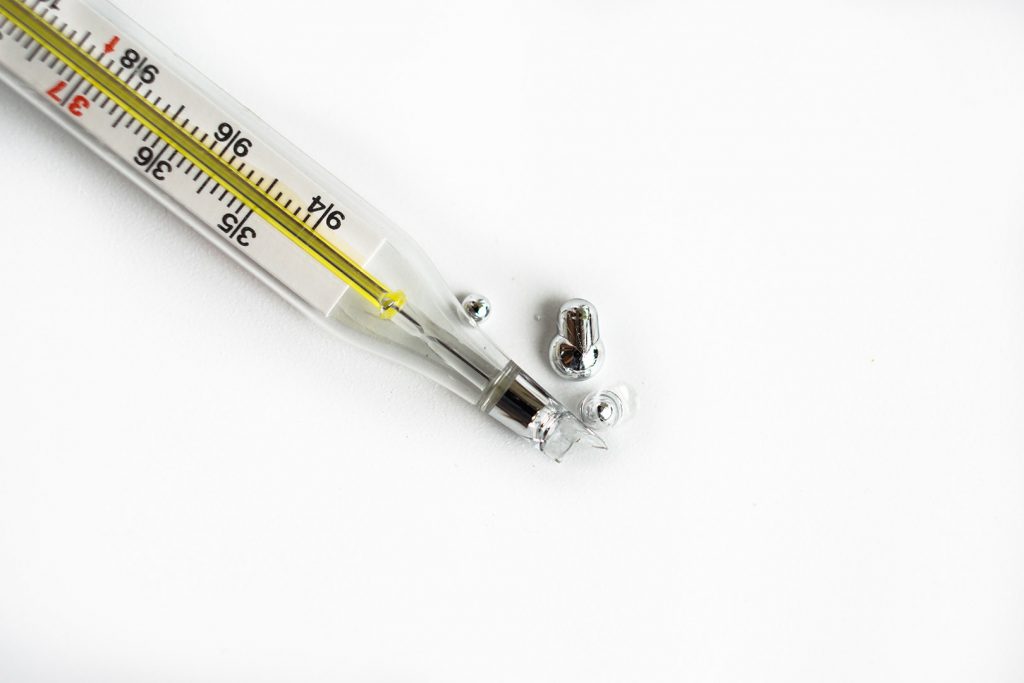 The Environmental Protection Agency (EPA) says on its website: "If you break a thermometer while using it or if you improperly dispose of it, the thermometer will release mercury vapors that are harmful to human and ecological health."
There is no dispute that mercury is a toxic gas; it can cause brain damage, is a threat to child development (including in utero), and may have toxic effects on the nervous system, the lungs, kidneys, skin, and eyes.
According to the World Health Organization (WHO), "Mercury is considered … one of the top ten chemicals or group of chemicals of major health concern."
EPA is Attempting to Weaken Mercury Rules
While the EPA recognizes the dangers of mercury on its website, it is now fighting to roll back the Mercury and Air Toxic Standards (MATS) passed in 2011.
The reason, as is usually the case, is money. The EPA acknowledges that mercury is dangerous. What it does dispute is the risk/benefit analysis used in the passage of MATS. MATS was one of the most expensive set of standards enacted by the EPA at a cost to utilities of $9.6 billion per year. However, the Obama Administration demonstrated that the "co-benefits," the health benefits that would result from the cuts to mercury pollution would save $90 billion.
John Welke, a legal expert with the Natural Resources Defense Council, when asked about the EPA's efforts to weaken mercury standards, stated: "This is the first legal step toward eliminating the standard entirely."
The Obama administration demonstrated how cutting mercury would also result in a cut to other dangerous chemicals like soot and nitrogen oxide. The health benefits resulting from the cutting of those materials were taken into consideration when MATS was passed.
Now, the Trump administration's EPA says that those "co-benefits" should not have been considered, and that the cost of complying with the mercury standards is not outweighed by the public health benefits.
For example, the Obama administration included the cost/benefit of people taking fewer sick days because of the lower number of respiratory infections from inhaling fewer chemicals. The EPA now claims that the cost/benefit analyses of environmental requirements should be narrowed to only consider direct impacts.
The Effect Goes Well Beyond Mercury
The EPA now claims that these health benefits are too indirect to be considered in implementing regulations to enforce the environmental laws. If the EPA is successful in its battle to roll back the requirements that apply to mercury, it will open the door to a reexamination of every other environmental requirement. In other words, by attempting to delegitimize the health benefits of lowered emissions the EPA is seeking to find the legal loophole by which it can reassess all existing environmental regulations.    
The EPA has been rolling back environmental requirements in any way possible ever since Trump took office. However, this move is the most noteworthy because of the ripple effect it may have on other environmental regulations going forward.