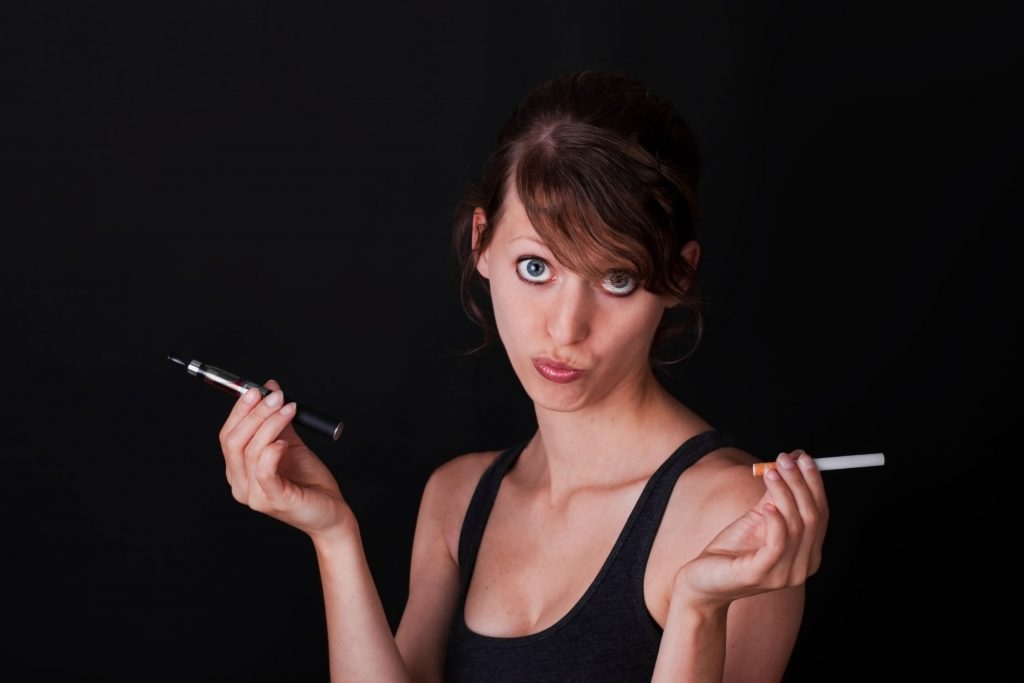 At the end of April, a bill was introduced in the US House of Representatives that, if implemented, would weaken the Food and Drug Administration's (FDA) regulatory authority over e-cigarettes. The bill –  or  "The Cigarette Smoking Reduction and Electronic Vapor Alternatives Act of 2017" (HR 2194) – would overturn the Obama-era regulation known as the "Deeming Rule," which defines e-cigarettes as tobacco products, making them subject to the same regulatory standards as combustible cigarettes. There is some debate over whether this is a just rule, as e-cigarettes don't contain tobacco – instead, they heat liquid containing nicotine to produce vapor.
The Major Concern
HR 2194, which is sponsored by Representative Duncan Hunter (R-CA), would release E-Cigarette companies from several regulatory requirements including one that makes it necessary for tobacco companies to submit new products to the FDA for review before being sold to the public.
A Storm of Deregulation
This bill comes at a time when the Administration and a GOP-run Congress are doing everything in their power to deregulate the private sector – everything from executive orders to obscure legislative tactics. Additionally, this bill comes at a moment when Dr. Scott Gottlieb has just been appointed as the Commissioner of the FDA, a move that worries consumer advocates, because of his ties to the pharmaceutical industry. More to the point, Gottlieb has said that he supports the use of E-Cigarettes as an alternative to traditional cigarettes and had a financial interest in Kure, a vape shop.
A Similar Bill
Republican Representatives Tom Cole and Sanford Bishop introduced another bill, called "The FDA Deeming Authority Clarification Act of 2017," which would release thousands of vaping devices from the regulatory burden of the FDA approval process. This measure wouldn't go as far as Hunter's bill, which intends to undermine FDA regulations altogether.
The rule in question requires that companies who introduced tobacco products after February 15th, 2007, submit the new product to the FDA for approval within 2 years. Any products introduced prior to that date do not have to be submitted for review.
Arguments
The "Deeming Rule" has been a shared target for both e-cigarette and big tobacco companies like Altria Group Inc. and Reynolds American Inc. David Sutton, spokesman for Altria, had this to say: "We believe that regulation should promote innovation of potentially less risky tobacco products."
Those in favor of both anti-regulation bills argue that e-cigarettes are less harmful than combustible tobacco products and therefore any measure that promotes the usage of the former over the latter must be good for public health. Those in opposition to these bills contend that e-cigarettes put young people at risk of nicotine addiction, which could lead to the smoking of traditional cigarettes.
Additionally, some have pointed to the fact that e-cigarettes have exploded, arguing that this too warrants serious attention from regulatory agencies. After all, the Navy banned vaping because of a slew of related injuries. According to a press release, "Multiple sailors have suffered serious injuries from these devices, to include first- and second-degree burns and facial disfigurement." The vaporizing devices have been exploding due to overheating lithium-ion batteries.
Looking Ahead
Hunter, who famously drew from an e-cigarette at a congressional hearing, has been pushing for the deregulation of e-cigarettes for some time. In January, he even asked Trump to repeal or delay the "Deeming Rule." We'll have to wait and see if either Hunter or Cole is able to pass a measure that would effectively unravel regulations on a $4.4 billion industry. In the meantime, the Administration has implemented an extension for tobacco product compliance deadlines.