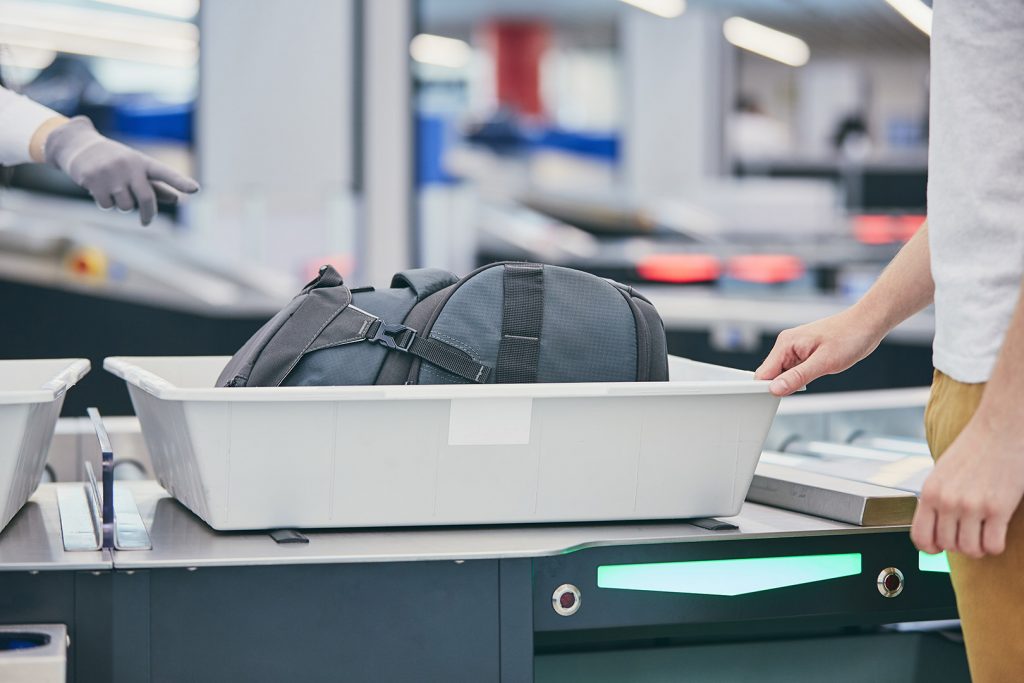 In the United States, it is common practice for federal officers to confiscate assets from people who have not been charged with any crime and who have not been arrested. Thanks to this procedure, known as civil asset forfeiture, nearly $2 billion in assets are taken from Americans every year.
Rustem Kazazi, a 64-year-old ex-Albanian police officer, experienced this first-hand in October of last year, and as a result, he has filed suit, seeking recompense for the $58,000 taken from him. That money constitutes the entirety of his family's life savings. The plan was to take the money to Albania, where it is common for cash to get intercepted when it passes through banks, and use it to buy a new property on the Adriatic Sea. But without the funds, Kazazi and his family were rendered helpless.
The Claim
The lawsuit claims that the U.S. Customs and Border Protection (CBP) officers violated federal law by withholding Kazizi's money without filing charges of any kind. According to the law governing civil asset forfeitures, the US government must return seized assets if no charge or complaint has been filed within 90 days. But in this case, the deadline passed and no money was returned to the family. Officials claimed that Kazazi was suspected of smuggling, laundering or drug trafficking, though he has denied all these allegations.
Their Story
The Kazazis moved to the US in 2005 under a lottery visa program and then became citizens in 2010. Since then, Mr. Kazazi's son, Erald, has been studying at Cleveland State University, and the family has done everything in its power to make their collective dream come true.
Each of them took on two to three jobs and put most of the earnings in a savings account. They wanted to go back to their home country to maybe sell a family home and buy a new one. But when the Kazazis went to board their flight at Cleveland Hopkins International Airport, a US Customs and Border Patrol (CBP) officer intercepted the large quantity of cash for no reason, refusing to get a translator for Mr. Kazazi who had a hard time communicating.
"It was like, 'He's carrying all this money, he must be guilty of something,'" Kazazi told reporters through his son Erald.
Partial Victory
Eventually, government officials told the family they would receive $57,230 — $770 less than the total amount. Unsure of which officer took the money, the Kazizi family has indicated that they will work to retrieve the missing amount. "Who knows which agent lifted the $770 from the money," said Erald. He Continued, "It's not a lot of money, but it's ours and we will fight to get it returned."
Erald added that the figure ($770) made no sense, since Kazazi was only carrying $100 bills. Moreover, Erald claimed his father counted the money three times before leaving.
Ruined
Mr. Rustem Kazazi has said the whole event has soured the prospect of returning home. "It's just not the same anymore," he said. "We have been through too much." CBP officials forced Mr. Kazazi to go to Albania with only the money in his pockets, so he could not follow through with the plan.
"This was all horrible," said Erald. "It all happened while I was taking final exams and I could not concentrate. I was so afraid that I would get one tiny thing wrong in filing the paperwork with the government and that we would lose everything."
Continued Fight
Johanna Talcott, a lawyer with the Justice Institute who is representing the plaintiffs, said the fight is not over: "The government only settled after the lawsuit was filed and in light of all the publicity that ensued." She continued, "The case is not over yet."
This case exemplifies the injustice of the civil asset forfeiture process – a process Talcott argues should not exist. "This kind of abuse is far too common because civil forfeiture is an inherently abusive process that will always have disastrous effects on innocent people," she said. "Enough is enough."
Related Suit
The Justice Institute has pursued three claims involving the CBP. Last year, Anthonia Nwaorie, a nurse, was carrying over $40,000 when she tried to board a plane to Nigeria, where she planned to use the money to help locals gain access to much-needed healthcare.
The CBP took her cash, citing a law that requires people to file a report when carrying more than $40,000 upon departure from the US. But the agency never filed a civil forfeiture claim, and they even failed to return the money at the appropriate time. Before returning the money, the CBP asked her to sign a "Hold Harmless Release Agreement," which would have taken away certain rights (such as the right to sue the CBP and the right to gain interest on seized assets). Now, Nwaorie and the Justice Institute are seeking to end this bullying tactic, having filed a class action suit in Texas
Between the Kazazis' lawsuit and Nwaorie's legal battle, the CBP may be pressured into ending certain unjust practices.