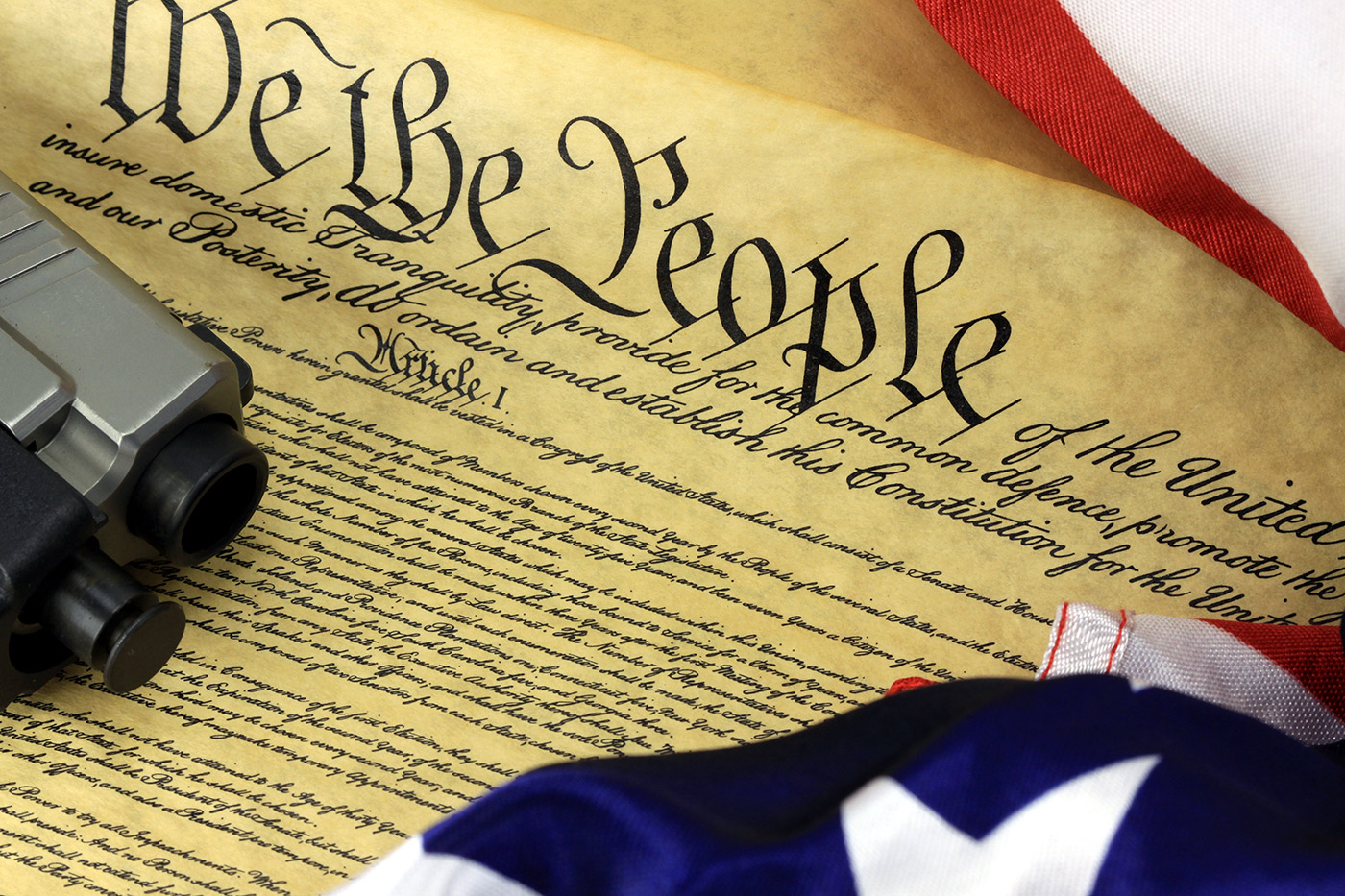 In the wake of the Parkland shooting, young students throughout the country have forced the issue of gun control onto center stage. Politicians who rely on donations from the NRA have been pressured to take a stance on gun violence, leading certain Republicans to favor (some version of) gun control.
Jayla Holdip, a student at Thurgood Marshall Academy, reminded the country that kids living in impoverished urban neighborhoods face gun violence on a regular basis. "We need our stories to be heard. It should not be normal for everybody in this room to be affected by gun violence." In Holdip's neighborhood, nearly 159 homicides and 829 gun-related assaults occurred in the past two years. In a nearby district, populated by affluent, white people, there were five homicides in the same period. With so much gun violence, many people are starting to wonder whether the government has any power to regulate firearms. An article published by Bloomberg offered a disappointing answer: As of right now, there isn't a single agency that can force manufacturers to recall their weapons or intervene in the safety of guns.
Legal Action
So what are people to do? Currently, according to Polly Mosendz who co-wrote the Bloomberg article, the only recourse is legal action. People affected by a faulty weapon must sue the manufacturer, generally in a class action lawsuit. If the company faces financial losses, they will often agree, in a settlement, to buy back the defective products. In some cases, manufacturers will take initiative and immediately recall guns known to be faulty in some manner. But there are no laws or governing bodies that hold these manufacturers accountable for faulty designs.
Example
Take the case of Taurus, a Brazilian gun company who sold nearly one million defective weapons. Forjas Taurus, the owner, has faced several class action suits, but has never actually accepted responsibility for the weapon's malfunction. In 2016, the company reached a settlement with Chris Carter, a deputy from Iowa whose Taurus PT-140 Millennium Pro fell from its holster and fired a round into a nearby car in 2013. The gun has also been known to fire with the safety on or when bumped in any way.
History
Thomas "Bud" Brown – who lost his 28-year old son after a faulty Taurus weapon fired unexpectedly – spoke with Bloomberg, asking, "Why didn't Taurus warn us? Why did the government let them sell those guns?"
Mosendz and her colleague Michael Smith offered an answer. They traced the history of gun regulation – or lack thereof – back to the early 1970s, when Congress first created the Consumer Product Safety Commission (CPSA), not long after the introduction of President Lyndon B. Johnson's Omnibus Crime Control and Safe Streets Act, which regulated the sale of firearms (minimally). Democratic Representative John Dingell, who has an A-plus rating from the NRA, put a stop to an effort to expand the purview of the CPSA to include weapon manufacturers. He did it once in 1972 and again in 1975, when he said the following: "We put in there an express prohibition against them getting their nose into the business of regulating firearms and ammunition." After a crushing defeat in 1975, gun control advocates were never able to get another vote on the CPSA.
Regulation as it Stands
The results have been disastrous. The government has agencies to regulate the consumption of food, drugs and cosmetics; the sale of defective car parts; and the circulation of most consumer products, ranging from children's toys to household appliances. But there is not one agency or commission in charge of regulating defective weapons. Though the Bureau of Alcohol, Tobacco, Firearms and Explosives can regulate guns to some degree, the governmental body is powerless to force companies to recall their faulty products.
Argument
Why is there such a gaping hole in the regulatory framework of the US government? According to gun rights advocates and NRA-supporters, allowing the government to control the flow of weapons would amount to an infringement of Second Amendment rights. Richard Barber lost a nine-year old son in 2000. Nonetheless, he whole-heartedly believes that the government should stay out of it. "If you give the government the power to regulate, they could use that to destroy an industry — any industry that exists today." He continued, "We've seen it time and time again."
Ironically, Barber has made it his life's mission to hold manufacturers like Remington accountable in courts. Moving forward, gun control advocates may want to ask their representatives about the possibility of instituting a regulatory body or at least allowing for product liability lawsuits when a gun is proven to be defective and that defect causes injury.