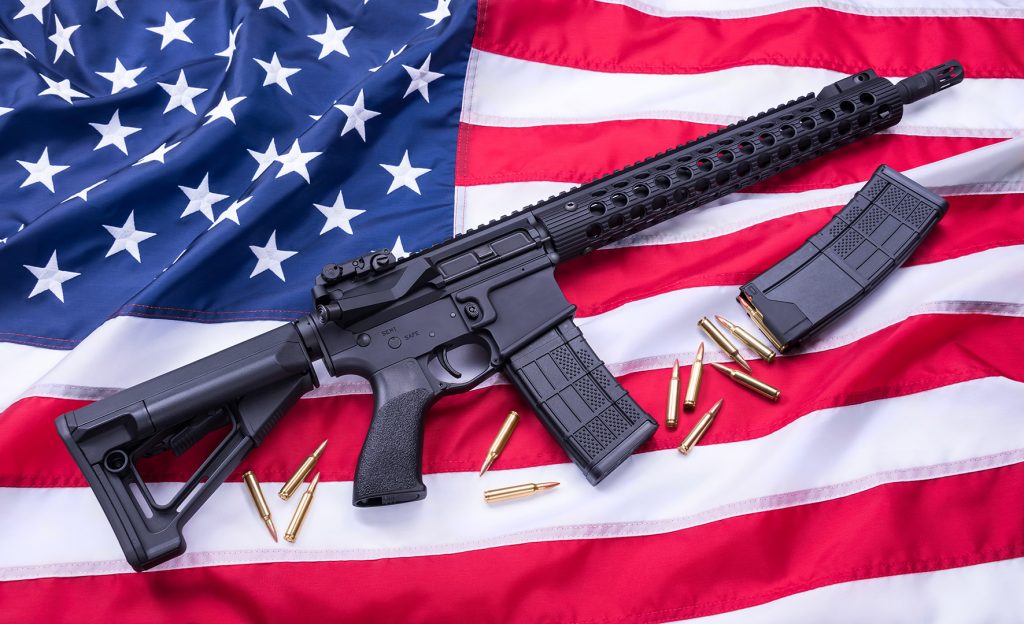 Following 2017 shootings like those in Las Vegas and Parkland, Florida, Ohio Republican Governor John Kasich formed a panel that would reexamine state gun laws across America. The panel was designed to be bipartisan in an attempt to produce legislation that would satisfy both Republicans and Democrats.
Ultimately, the legislative package produced by the panel was unsuccessful. One measure included in the bill allowed law enforcement to seize guns from those considered to be a public safety threat. Republican leadership was concerned about the constitutionality of seizing arms from the public, and Kasich's own party declined to support the bill.
Lawmakers in other Republican-controlled states faced the same problem as Kasich, and very little new gun legislation was passed following 2017's increase in shootings. Michael Hammond, the legislative counsel for Gun Owners of America, believes few have changed their minds about gun laws despite the increased attention they have received after shootings like Sandy Hook. "The anti-gun states became more anti-gun and the pro-gun states became more pro-gun," said Hammond according to Insurance Journal.
How have gun laws changed since 2017?
Despite the Republican leadership's lack of support, Florida and Vermont were successful in establishing stricter gun laws. In Florida, a three-day waiting period was implemented for anyone buying a firearm. The legal gun purchasing age was raised to 21, and bump stocks were banned. Florida law also now allows the government to seize guns from individuals who are at risk of hurting themselves or others.
In Vermont, Governor Phil Scott signed a law with the same gun control measures as Florida's, as well as banning high-capacity magazines. Vermont also now requires background checks on all private firearm sales.
Democratic-controlled states like Illinois and New Jersey established further gun control measures. New Jersey now requires background checks on almost all private sales and transfers of firearms. The state tightened how it defines a "justifiable need to carry a handgun" in order to reduce the number of guns carried in public. All firearms sold in Illinois will require a three-day waiting period instead of just handguns.
California and Washington also banned the sale of bump stocks, which prompted the federal government to ban bump stocks pending a 90-day review by the Office of Management and Budget. If the ban comes to pass, production and importation of all bump stocks would become illegal in the United States. Furthermore, ownership of bump stocks would become illegal nationwide and owners of the accessory would be required to destroy them.
Oregon Governor Kate Brown signed a bill into law banning individuals convicted of domestic violence, or under a restraining order, from owning guns and ammunition. Existing domestic violence laws that only applied to spouses and live-in partners will now apply to all romantic partners.
California, Connecticut, Indiana, Oregon, Rhode Island, and Washington all established measures to prevent criminals and individuals who threaten public safety from purchasing firearms and ammunition.  Most of these "red flag policies" don't allow law enforcement any new means to confiscate weapons, and instead assists them in recognizing warning signs and using existing methods of confiscation.
Some Republican-controlled states have loosened aspects of gun control since 2017's mass shootings. Nebraska law now shields all gun permit-related documents from open record. In Tennessee, a new law allows county commissioners to carry concealed handguns while working.
In Ohio, a bill became law that allowed former military members to bypass training for concealed carry licenses. The bill passed without Governor Kasich's support, who refused to sign the law after pledging to tighten gun control measures in Ohio.