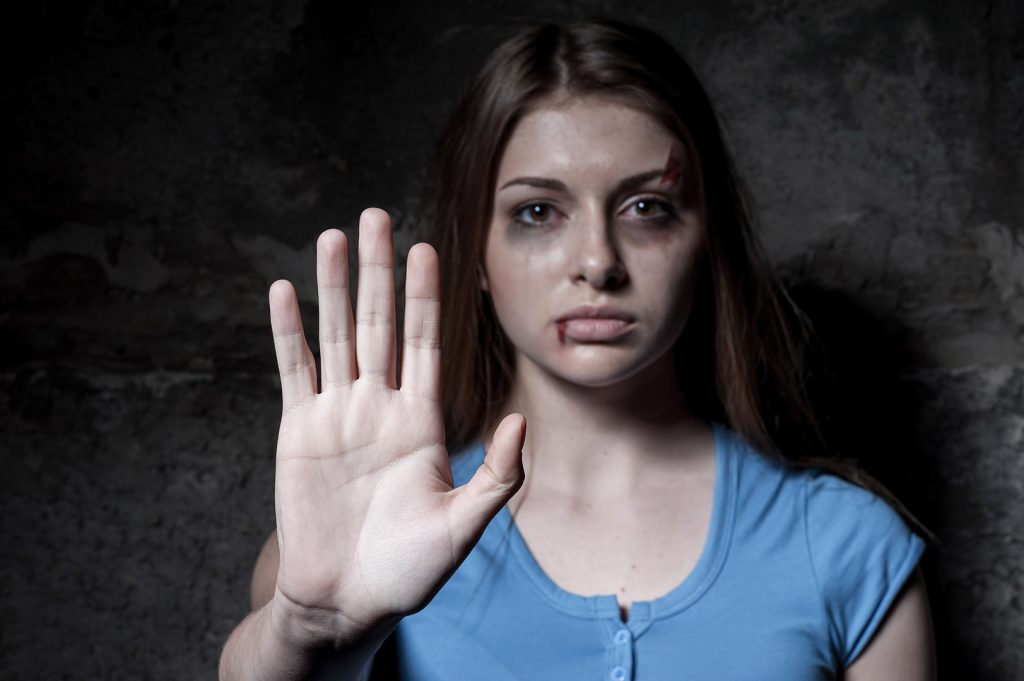 A Texas woman and human trafficking victim has filed a seven-figure lawsuit against Facebook, alleging that the social media giant has systematically failed to take steps to prevent its website from being used as a tragically effective tool for traffickers.
Though the woman is identified only as "Jane Doe" in media reports, her attorney, Annie McAdams, paints a picture of Facebook as an organization that has been unwilling to take necessary steps to fight human trafficking on its platform.
Jane Doe's Story
The details of Jane Doe's victimization, as relayed by McAdams, are harrowing and heartbreaking.
When Jane Doe was just 16, she was befriended on Facebook by a man with whom she had some mutual friends. The man started talking to Jane about modeling, claiming she could make a lot of money and live a glamorous lifestyle.
After a fight with her mother, Jane reached out to the man to vent, and the man convinced her to meet up so they could talk about the argument. However, soon after they met, Jane was raped, beaten and forced into sex trafficking, with pictures of her placed in advertisements on the now-defunct website Backpage.com.
The Legal Claim
Jane and her attorneys filed their case in district court in Harris County, Texas. The lawsuit – which also names Backpage and two Houston-area hotels – argues that Jane's tragedy was not an accident, and that Facebook has in fact profited from policies that make it easier for human traffickers to thrive on the site.
According to McAdams and the rest of Jane's legal team, Facebook "provides an unrestricted platform for…sex traffickers to target children…." Specifically, the attorneys and Facebook's critics argue that the company could institute identification verification for new accounts, which could prevent potential traffickers from pretending to be other people in order to get close to potential victims.
In addition, critics say that Facebook could create algorithms that identify and flag potential trafficking behavior and also fund advertisements informing users of the risk of human trafficking.
Facebook's Response
In response to the lawsuit, Facebook says it takes strong steps to fight human trafficking and to enforce its anti-trafficking rules. The company says it encourages users to report trafficking through prominent links and claims it deploys technological tools to track trafficking.
Facebook also says it works with anti-trafficking organizations to find the best ways to fight human trafficking on its website.
Recent Legal Changes
In 2018, the President signed into law two bills aimed at websites that facilitated sex trafficking – together, the two laws are known as SESTA-FOSTA. The laws, aimed at addressing what were seen as flaws in the Communications Decency Act, makes it illegal to benefit from "participation in a venture" engaged in the sex trafficking.
SESTA-FOSTA was not necessarily targeting social media platforms like Facebook – Backpage and similar classified advertising websites were more what the laws' drafters had in mind. Backpage, in fact, was shut down earlier in the year after the Justice Department alleged the company was engaged in a conspiracy to advertise sexual services, including some involving children.
Jane Doe's lawsuit accuses Facebook and Backpage of negligence, gross negligence and violations of the Texas Civil Practice and Remedies Code 98.002, which says parties who "intentionally or knowingly benefit from participation in a venture that traffics another person" are liable to the trafficked person.
Facebook's Difficult Years
While Facebook remains an immensely popular website and the company is in sound financial health, the social media giant has spent the last few years staggering from crisis to crisis, stumbling onto a series of land mines that have led to existential questions about Facebook's place in the world.
The company is still dealing with accusations of liberal bias that rocked it two years ago, accusations serious enough that the company hired former (and now current) Arizona Senator Jon Kyl (a Republican) to see if Facebook is hostile to conservatives.
In addition, Facebook is grappling with its role in the 2016 election, when it served as the platform of choice for purveyors of fake news and Russian operatives looking to spread chaos in the months leading up to the election.
Most troublingly, Facebook is still struggling to stop the spread of violence-inducing hate speech on its platform in Myanmar. Over the last year or two, violent attacks and state persecution have resulted in hundreds of thousands of members of the Rohingya community in Myanmar fleeing the country in fear of their lives. During this time (and, in fact, extending back years earlier), Facebook in Myanmar has been filled with disturbing, racist posts urging horrific violence against the Rohingya and other Muslims, to the extent that international human rights observers have cited Facebook as one of the most important factors in the still-ongoing tragedy.
Facebook has always spoken optimistically about its mission, saying that it was trying to "connect the world." Now, however, it faces the reality that connecting the world often means connecting predators with their victims.
How the company answers the sobering questions facing it will likely determine how Facebook evolves in the future. But that evolution will come too late for Jane Doe, who, at least, will soon have her day in court.