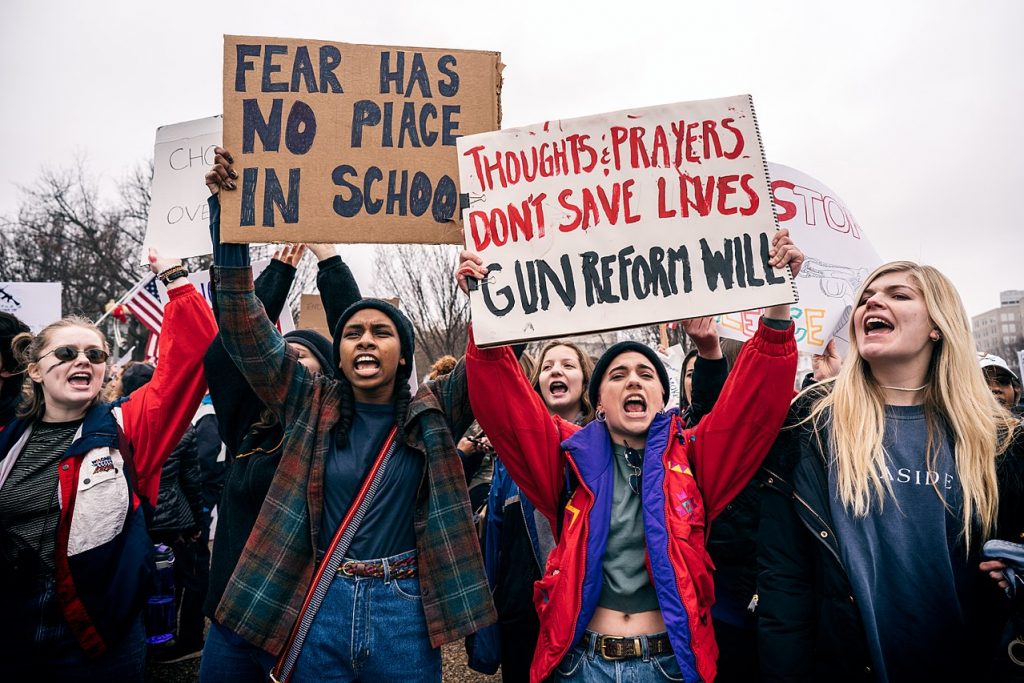 Parkland, Florida, mass shooting survivor Robert Schentrup attended the ceremony April 12th as Governor Jared Polis signed Colorado's "Red Flag" law. The fifteenth such "Extreme Risk Protection Order" bill enacted in the US, Colorado's statute is notable as it provides for legal assistance for gun owners–a service not provided in other states.

Under the new Colorado law, when a relative, associate, or law enforcement official determines that a gun owner is at extreme risk of harming himself/herself or others with a weapon, law enforcement can be called in to remove any guns; a hearing on the matter will be scheduled within 14 days, and the gun owner will be referred for mental health assistance. The weapons are returned once the gun owner can show he/she is no longer a threat to self or others.

Schentrup, through his non-profit Zero USA, has provided assistance to several states in the quest to enact ERPO laws – a measure actually suggested by President Trump in 2018 to address the rise in gun violence by apparently unbalanced citizens: "You can take the guns away immediately," the president said, "from people you can adjudge easily are mentally ill." Indeed, the Parkland authorities had received 18 complaints about the accused shooter, who ended up killing 17 students at Marjory Stoneman Douglas High School. An ERPO law would have allowed authorities to remove the weapons before this harm could occur.

Schentrup and Zero USA received support and training from the "Rise: Justice Lab project". "Rise" founder and Nobel Peace Prize nominee Amanda Nguyen believes "a small group of thoughtful, committed citizens can rise up and change the world." Nguyen was sexually assaulted in her final semester at Harvard. As a rape survivor, she encountered the senseless loss of her civil rights once she tried to negotiate the post-assault legal system in her state. She founded the non-profit, "Rise", through a GoFundMe campaign, and worked in an aggressively bi-partisan manner to pass federal legislation–unanimously–to standardize post-assault treatment in the legal systems all over the country.

Through her non-profit, Rise, Nguyen has now launched the Rise: Justice Lab project, with assistance from the Bill and Melinda Gates Foundation and Chan Zuckerberg. Citizens who hope to right injustices through the legislative process can apply for grants and assistance with writing and lobbying efforts. The first grant was given to Robert Schentrup, Zero USA. And Schentrup's first successful campaign, using the aggressive bi-partisan "Rise" approach, brought Red Flag protection to the citizens of Colorado. Schentrup says even the National Rifle Association comes to the table now with specific concerns and solutions!

Law enforcement officials in some rural Colorado counties are currently resisting our new ERPO law, in the belief that it infringes on Second Amendment rights. However, a careful reading of the Second Amendment and our ERPO law reveals the wide gap between the right to form a "well-regulated militia" and the right to use an assault weapon on a classroom of innocent children.

Connecticut had a Red Flag Law in force when 20 primary school children and six adults were gunned down at Sandy Hook in 2012. Unfortunately, no one acted on the apparent mental instability the shooter broadcast, and he was encouraged to use guns by his own mother, ultimately a victim. Also there is the issue of an ill-doer falsely reporting a gun owner – but free legal representation and a proposed provision that severely punishes those who abuse the statute should limit this kind of activity.

"This law will not prevent every shooting," Governor Polis said, "but it can be used in a targeted way to make sure that those who are suffering from a mental health crisis get help." Perhaps Robert Schentrup's goal of Zero mass shootings in the USA is achievable because of these "thoughtful, committed citizens rising up" to make our world a better place. Thanks Robert and Amanda.