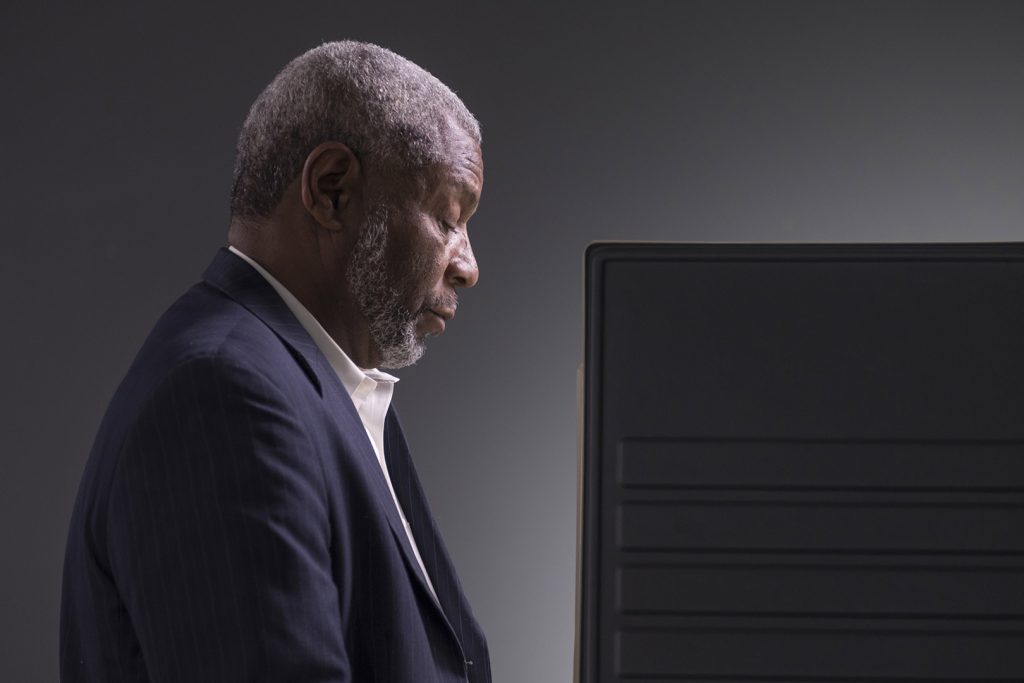 In the run-up to a midterm election that is one of the most important in recent memory and which will be decided by turnout, it's worth reviewing some of the voter suppression efforts that have taken place in the last year.
Here are some of the most notable and egregious suppression measures affecting the 2018 midterms:
Georgia
Here are two crucial facts to keep in mind when reading about measures the state of Georgia has taken in the run-up to this year's election: first, Georgia's Secretary of State – the man charged with overseeing elections in the state – is Republican Brian Kemp. Second, Kemp is running for governor in a fiercely contested race against Democrat Stacey Abrams.
The state of Georgia – and Kemp's office – has taken two potentially worrisome actions. First, Kemp's office has "purged" (removed) 340,000 voters from the state's rolls even though the voters remained at their listed address.
This is not illegal – Kemp was following recent Supreme Court rulings in his purging method. However, it is problematic, as the state has no particular reason to believe that the people removed from the rolls needed to be removed.
Second, Kemp's office has labeled as "pending" 47,000 voter registrations – 70 percent of them filed by African-Americans – due to the state's "exact match" policy. The exact match law empowers the Secretary of State's office to reject a registration if there's any discrepancy between the registration form and the individual's existing information. So, for example, if a potential voter is named "Jane Smith-Johnson" and registers as "Jane Smith Johnson," Kemp's office will reject the registration because of the missing hyphen.
A federal judge is currently considering a challenge to those "pending" registrations. It's important to understand that voters with a pending registration can vote, provided they have proper ID.
North Dakota
With its lone Congressman and reliably Republican electorate, North Dakota is not usually in the national political spotlight. However, Democratic Senator Heidi Heitkamp is the most vulnerable incumbent Democrat up for re-election this year, and polls indicate she's far behind in her re-election campaign.
The state's GOP-controlled government has worked overtime to make that campaign as difficult as possible. In October, the US Supreme Court upheld a state law requiring individuals to present a state ID when voting.
North Dakota does not have voter registration, so it's one of the few states where a voter ID law makes a certain amount of sense. However, under the law, a PO Box does not count as a valid address. And that's a problem for the state's significant Native American population, as most individuals living in Native communities do not have permanent street addresses, relying instead on PO Boxes for their mail needs.
Senator Heitkamp won a stunning upset victory in 2012 by 3,000 votes, and she was carried to victory by overwhelming support from Native voters. Tribal leaders are working furiously to ensure their members have valid addresses and a state ID before the election, but it's another significant obstacle for Senator Heitkamp.
Kansas
Kansas is another unlikely electoral battleground, and one where Democrats have a real chance to make major gains. Two Congressional races and the Kansas gubernatorial election are considered "toss-ups."
This is another state where the Secretary of State – Kris Kobach – is running for governor. Kobach already has a reputation as one of the nation's fiercest vote suppressors, as he has spent years (and millions of dollars of the state's money) pursuing and defending voter suppression laws as a necessary protection against the alleged voter fraud that all objective investigations say is a non-existent problem.
Kobach is locked in a neck-and-neck gubernatorial race with Democrat Laura Kelly. So it was concerning when the only polling place in Dodge City, a city with a significant Hispanic population and 13,000 registered voters, was moved far out of town in early October.
The decision was made by the Ford County clerk, not Dodge City officials or Kobach's office. The clerk cited construction at the original polling place location as justification for moving the polling place to a new location south of the city itself.
In addition, the county clerk's office sent out a letter to new voters listing an incorrect address for the polling place.
The ACLU is currently suing in an effort to force the county to open another voting site and re-open the old polling place.
Texas
Legislators in Texas have spent the last several years exploring a rich variety of ways to make it difficult for citizens to vote. And those efforts might have an impact this year, with a surprisingly competitive Senate election and multiple Congressional races being contested by a rejuvenated Democratic Party.
Now, several students at Prairie View A&M University, a predominantly black college in Waller County, are suing in federal court, alleging that the county is violating the Voting Rights Act by not establishing an early voting location on campus or anywhere else in the city of Prairie View for the first week of early voting.
By contrast, the lawsuit points out, the majority white city of Waller will have two early voting sites during the first week of early voting and one for the second week.
Prairie View A&M students recently won a battle after the local elections administrator initially said thousands of students would need to fill out additional paperwork to vote (students had originally been told to register using a different address in another precinct). Students and the local Democratic Party protested, and the Texas Secretary of State said students would not need any additional paperwork.
New Hampshire
New Hampshire is one of the most closely divided swing states in the country – Hillary Clinton won it by fewer than 3,000 votes in 2016, and Democrat Maggie Hassan knocked off incumbent Republican Senator Kelly Ayotte by fewer than a thousand votes.
Republicans in the New Hampshire legislature reacted by passing a law forcing those registering to vote within 30 days of an election to provide proof that they are "domiciled" in the town where they're registering. It was widely perceived as an effort to burden college voters, who overwhelmingly support Democrats.
A county judge struck down the law in late October. However, the state is appealing and plans to have the new rules in place for the midterm election.