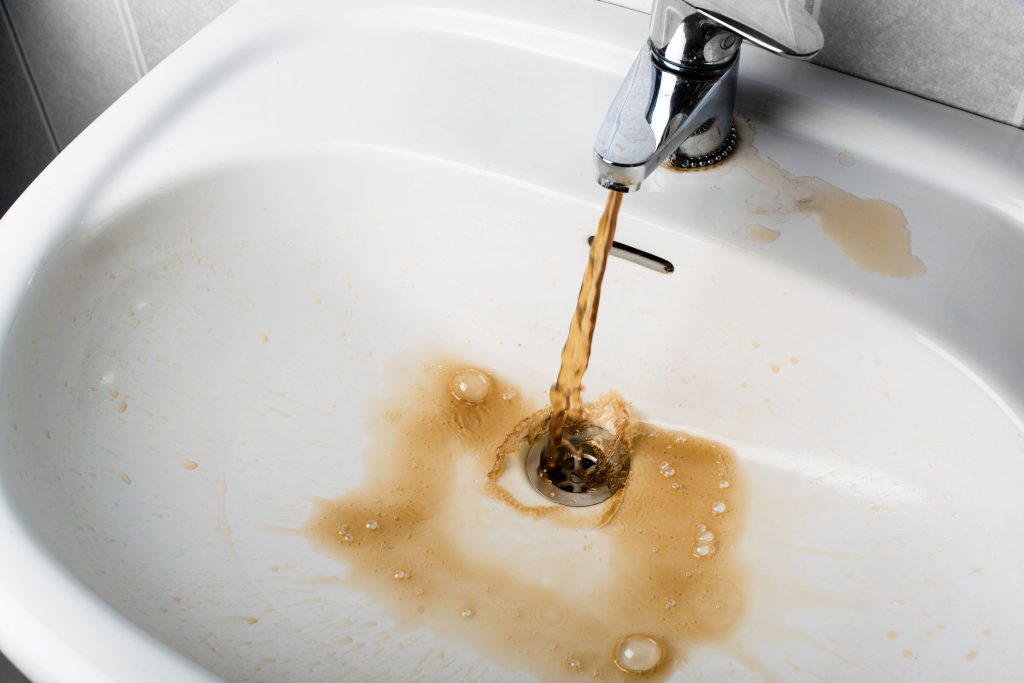 Michigan Attorney General Bill Schuette filed criminal charges against six current and former Michigan and Flint officials because of the roles they played in the water crisis that led to at least 12 deaths. The deaths were allegedly linked to a spreading of Legionnaires' disease. Four of the six officials were charged with involuntary manslaughter – a sentence that can lead to 15 years in prison in Michigan – because of their particular roles in the crisis, according to a statement from the Attorney General's office.
The Crisis
The water crisis became apparent to the public in 2015 when it was found that blood samples from children in Flint contained high levels of lead. The water supply was also found to contain a dangerous amount of lead.
The Charges
In addition to the charge of involuntary manslaughter, Michigan Department of Health and Human Services Director Nick Lyon was charged with misconduct in office, a felony which could result in five years in prison.
The other four officials charged with manslaughter had already been charged with lesser crimes for their roles in the crisis.
A sixth official, Michigan's Chief Medical Executive Eden Wells, was charged with lying to a peace officer and obstruction of justice. Wells allegedly "attempt[ed] to stop an investigation into the health crisis in Flint and later misled[…] investigators as to her actions" according to the statement.
Snyder
Governor Rick Snyder released a statement in support of the charged officials. "Nick Lyon has been a strong leader at the Department of Health and Human Services for the past several years", he said, praising Mr. Lyon who was charged with involuntary manslaughter. Snyder continued, "Director Lyon and Dr. Eden Wells […] are presumed innocent unless and until proven guilty beyond a reasonable doubt." He added, "They have my full faith and confidence, and will remain on duty at DHHS."
According to Schuette, "We attempted to interview the governor. We were not successful." This is sad news for critics – such as Representative Elijah Cummings (D-Maryland) – who want to see Governor Snyder go down with other top officials. Snyder said last year that he thought he had not committed any crime. According a spokesperson for Governor Snyder, he "isn't going to speculate on where the investigation is or is not headed, but he continues to cooperate fully."
Snyder's attorney said the governor was told he would receive a subpoena and showed willingness to testify under oath. But the subpoena never came, according to the attorney.
Legionnaires' Disease
Schuette filed the charges in response to an outbreak of Legionnaires' disease, which affected over 80 people and which has been linked to the Flint water crisis. The water contamination that caused the outbreak came as a result of the city's negligent decision to switch the water source from Lake Huron to the Flint River in 2014.
Documents
Court documents suggest that Lyon knew about the outbreak for a year before deciding to inform the public. The documents go on to say that Lyon's choice to withhold important information from the public caused the death of Robert Skidmore (85) who lived in Genesee Township. Skidmore died in 2015.
The court documents pertaining to Dr. Wells allege that she "knowingly provided false information" about when she learned of the outbreak. According to the documents, she also "threatened a team of independent researchers who were studying the source of the Legionnaires' Disease outbreak."
Taking Initiative
Flint Mayor Karen Weaver released a statement praising Schuette's initiative: "It's good to see that state Attorney General Schuette and his team are taking this matter seriously." She continued, "We all are waiting to see what else the investigation uncovers."
Moving forward, one hopes that the city of Flint (and other poverty stricken cities) get the funding they need to prevent such a horrific disaster from occurring again. We'll have to wait and see if the $100 million from the federal government has any significant impact.