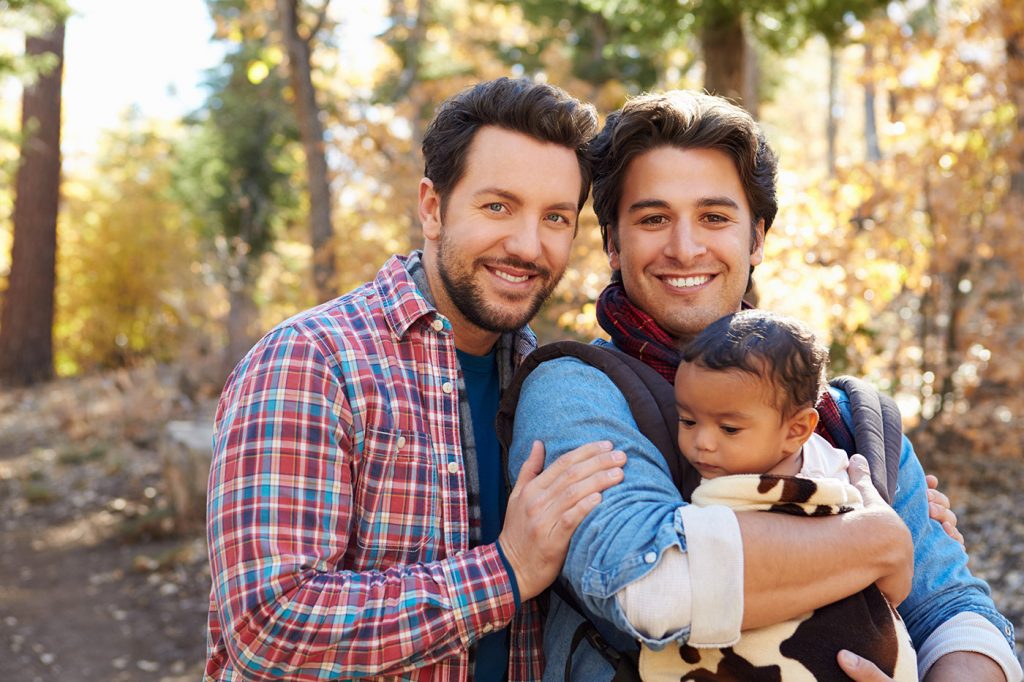 Huffington Post reported that South Dakota passed a law earlier this year allowing religious adoption agencies to turn down LGBTQ and interfaith parents who wish to adopt. The law protects these agencies from liability for discrimination even in cases where parents simply don't share the same beliefs. Of course, for the religious adoption agencies the question of discrimination goes the other direction.
According to SB 149, "The state may not discriminate or take any adverse action against a child-placement agency […] on the basis […] that the child-placement agency […] has declined or will decline to provide any service that conflicts with […] a sincerely-held religious belief or moral conviction of the child-placement agency." Thus, the bill purportedly "protects" agencies from discrimination so that they themselves may be allowed to discriminate against potential adoptive parents. According to supporters like Jim Kinyon, executive director of Catholic Social Services, the law would protect "faith-based" agencies against discrimination by the state. South Dakota is the fourth state to pass a "religious exemption" bill, according to an ABC new report.
Controversy
One of the more controversial points of SB 149 is that it funnels tax-payer dollars toward private religious organizations that can discriminate based on religious belief. To many, this appears to be a direct violation of the First Amendment's mandated separation of church and state, in addition to its being ethically reprehensible for a number of reasons. For one, the children themselves have no say in the matter. The agencies effectively force these kids into homes where they are then indoctrinated under the strictures of whatever religion the agency happens to claim as its own.
What's more is that, according to the Movement Advancement Project (MAP), these organizations are given free rein to block children from making certain decisions, such as having an abortion or coming out as LGBTQ. For instance, if a child chooses to come out, there's nothing stopping a Christian adoption agency from enforcing conversion therapy. After all, stopping the agency from committing such repressive acts would be discrimination according to the new state law.
Libby Skarin, the policy director of ACLU South Dakota, commented that Governor Dennis Daugaard's decision to sign the bill shows that he cares more about private organizations than children in need of a home. The ACLU is currently putting together a strategy to fight the new legislation, hoping that negatively affected children and adults come forward, sooner rather than later.
What About the Children?
According to a brief put out by MAP, 1,200 children are in foster care in South Dakota and over 300 of those children are waiting to be adopted. The brief points to research showing that diverse families are vital to the child welfare system. Same-sex couples are four times more likely to raise an adopted child and six times more likely to raise foster children than heterosexual parents. Right now, in the US, there are approximately 22,000 adoptive parents who are also same-sex couples. Keeping out LGBTQ parents is not only discriminatory. It is also a sure-fire way to keep kids in government housing and away from a qualified, loving family.
The MAP brief warns that "this legislation not only harms children in state care, it would result in increased child welfare system costs and embolden discrimination." In short, with the passing of SB 149, private organizations win their right to discriminate, while tax-payers, prospective LGBTQ parents and children suffer immensely.