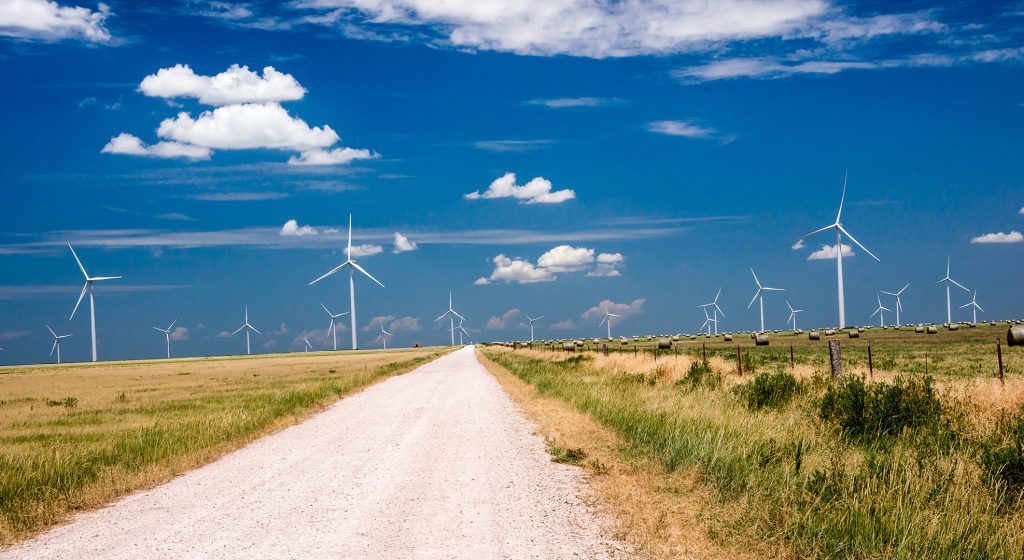 The story of the Trump Administration's environmental policy is as consistent as it is depressing. Time after time, on issue after issue, the White House and the executive branch officials the president has appointed to oversee environmental regulations have sided with big polluters and dirty energies at the expense of any policies to address the cold reality of climate change.

During his presidential campaign, Donald Trump ran as the coal candidate, promising time and again to restore coal's primacy in the nation's energy hierarchy. It was part of his broader nostalgic messaging, a dirty energy version of his famous "Make America Great Again" slogan. And it was undeniably a message that appealed to the historic coal regions of Appalachia.

However, the reality has always been that the decline of coal and other dirty energies had less to do with government policy than with old-fashioned American capitalism. Those dynamics have not changed during the Trump Administration, as the private sector has shown that it takes climate change seriously and is taking steps to prepare for both the effects of climate change and for a future more reliant on clean energy solutions.
The Stark Consequences of Climate Change Inaction
First, it's important to grasp the seriousness of the threat posed to humanity by climate change, as well as the staggering consequences of the Trump Administration's deliberate apathy toward the issue.

When the government's own scientists put out a report (released on Black Friday, likely to ensure a minimum of media coverage), the president responded as we've come to expect: by saying, "I don't believe it."

The president's opinion notwithstanding, the scientific report – The Fourth National Assessment of Climate Change – lays out the truly ominous facts facing the nation and the world. It points out that climate change is no longer a future threat – it is killing people today and costing individuals and businesses billions of dollars. Rising carbon dioxide levels are increasing the threat of catastrophic weather events, such as massive hurricanes and flooding. And coastal communities from Miami to Seattle are facing an uncertain future as a result of rising sea levels caused by climate change.

The report also makes clear that we as a country need to act immediately to forestall a devastating future. We're decades behind and need to take strong steps to slash carbon emissions. However, with an administration and Congress utterly opposed to such steps, the US is essentially burning at least four years off humanity's calendar.
The Free Market Sees Things Differently
But while the administration's apathy has devastating consequences, we're seeing that private businesses understand the climate change threat with crystal clarity.

Take, for example, the coal industry to which the president has deliberately tied himself. In December, the US Energy Information Administration projected that coal consumption in the US would decline to its lowest level since 1979, while coal plants across the country continue to close.

In addition, Xcel Energy, which provides power to a huge swath of the Midwest and Mountain West regions, announced in an early December press conference held in Denver that it would aim to generate 100 percent of its electricity in a carbon-free manner by 2050. Xcel also said it was aiming to reduce its carbon emissions 80 percent by 2030.

When General Motors announced that it was closing plants in Ohio and Michigan, much of the coverage was focused on the economics and politics of the decision. However, GM's closures reflect the company's belief that car ownership is trending downward. While GM's short-term focus will be on SUVs and light trucks, it is investing significant resources to develop more electric and self-driving cars in both the US and China.

In south Florida and other coastal communities, new development is being planned with climate change in mind. Developers are taking climate change as a fact to be accounted for in their planning processes, while architects are developing new designs for houses and offices that are climate change resistant. In 2018, you would no more design a building in Miami without considering climate change than you would design a building without air conditioning.

And Smithfield Foods, the world's largest producer of pork, is teaming with Dominion Energy to capture methane gas released from hog farms, one of the biggest contributors to climate change.

All of these stories go hand-in-hand with broader developments in the clean energy sector, where technologies like wind and solar are growing competitive in pricing far quicker than anyone anticipated. Renewable energy sources are growing cheaper and more practical by the day.

None of this means that government policy is unimportant or that the administration's energy policies aren't harmful – it is and they are. The private sector can plan for the effects of climate change and provide innovative new technologies, but the truly transformative policies the world needs to avoid the worst effects of climate change have to come through government action. Without those steps, the future is likely to be defined by the fight to merely survive climate change, not prevent it.