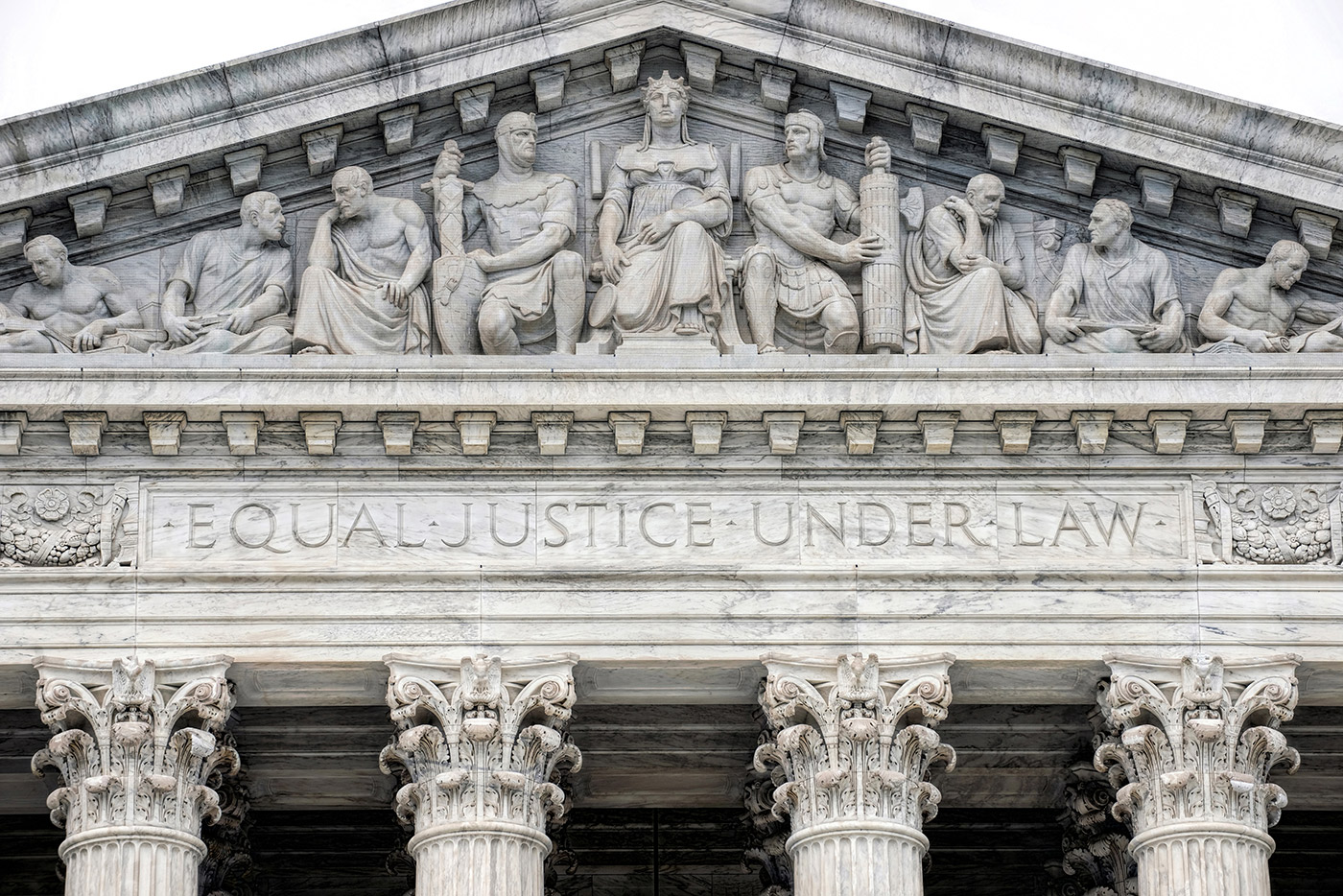 Several cases being considered by the Supreme Court and a slew of other cases being heard throughout the country could point toward a radical change in US politics. For years, the issue of partisan gerrymandering has been swept under the rug, in a process of constant deferral. Ever since Davis v. Bandemer, Justices have found it difficult to overcome the high bar set by 7 out of 9 Justices in that case. According to Bandemer, the gerrymandered map being considered by the court did not visit "sufficiently adverse effect[s]" on the Democrats, so even though Justices agreed the map was gerrymandered, it still could not be shown that it in fact violated the Equal Protection Clause of the Fourteenth Amendment. However, the Justices held that partisan gerrymandering claims were indeed justiciable under the Equal Protection Clause – meaning, they agreed the Supreme Court could hear such cases. Justices asserted the following: "[a] threshold showing of discriminatory vote dilution is required for a prima facie case of an equal protection violation."
The Search for a Standard
Thus, for decades, Justices have failed (or refused) to determine such a threshold. In the 2004 split decision, Vieth v. Jubelirer, Justice Anthony Kennedy – famous for his moderate jurisprudence – suggested, in his concurring opinion, that such a formula was possible. If Justices could find one, he said, they should consider the question of partisan gerrymandering once again. That question has emerged with full force in Gill v. Whitford and Benisek v. Lamone, two cases currently being considered by the highest court.
Whitford
Oral arguments for Whitford, carried out this past October, centered around Justice Kennedy's suggestion in Vieth: that Justices should agree upon a manageable standard, one that could ultimately settle the matter in a judicially objective manner. There was much back and forth about the possibility of such a standard, with Chief Justice John Roberts flat out refusing to accept that the Court should even consider such a case and Justice Samuel Alito expressing doubts about the "efficiency gap," a standard offered by the challengers to determine the presence of partisan gerrymandering. According to its proponents, the efficiency gap counts wasted votes in gerrymandered districts, meaning it determines which votes are rendered pointless by the gerrymandered redistricting map. A lot depends on whether the Justices deem this standard sufficient for pinpointing unconstitutional gerrymandering. Despite Roberts' vehemence and Alito's skepticism, legal writer Amy Howe cautiously asserted, in a post on the Scotus Blog, that there might be cause for optimism for those challenging the map, a group of Wisconsin Democrats.
Lamone
Justices will hear oral arguments for Lamone in March, at which point they will take up similar questions but this time from another political party's point of view. Republicans in Maryland have been pushing to overturn a redistricting map drawn in 2011 that, they claim, benefits Democrats in one district. Plaintiffs, in this case, will argue their claims using the First Amendment, rather than the Equal Protection Clause.
Pennsylvania
Several motions have been filed at the Supreme Court, including one from Pennsylvania, where partisan gerrymandering has been notoriously bad. On January 18th, the State Supreme Court issued an order to redraw the redistricting map after deciding it was designed in favor of Republicans, who hold 12 of 18 US House Congressional seats in that state. The Republican defendants immediately filed an Emergency Application for Stay at the Supreme Court. If the Supreme Court rejects the stay, Democrats could see favorable results in Pennsylvania during the next election.
North Carolina
In total, eight states have cases pertaining to the question of partisan gerrymandering. In North Carolina, a three-judge panel rejected a redistricting map, saying, "We agree with Plaintiffs that a wealth of evidence proves the General Assembly's intent to 'subordinate' the interests of non-Republican voters and 'entrench' Republican domination of the state's congressional delegation." That decision marked the first time a federal court rejected a redistricting map on the basis of partisan gerrymandering. The Supreme Court has since stayed the lower courts' ruling while the legislative defendants file an appeal at the highest court.
With so many cases in the works and a historic decision in North Carolina, those against partisan gerrymandering may have cause to be slightly optimistic about the future of electoral politics in this country.