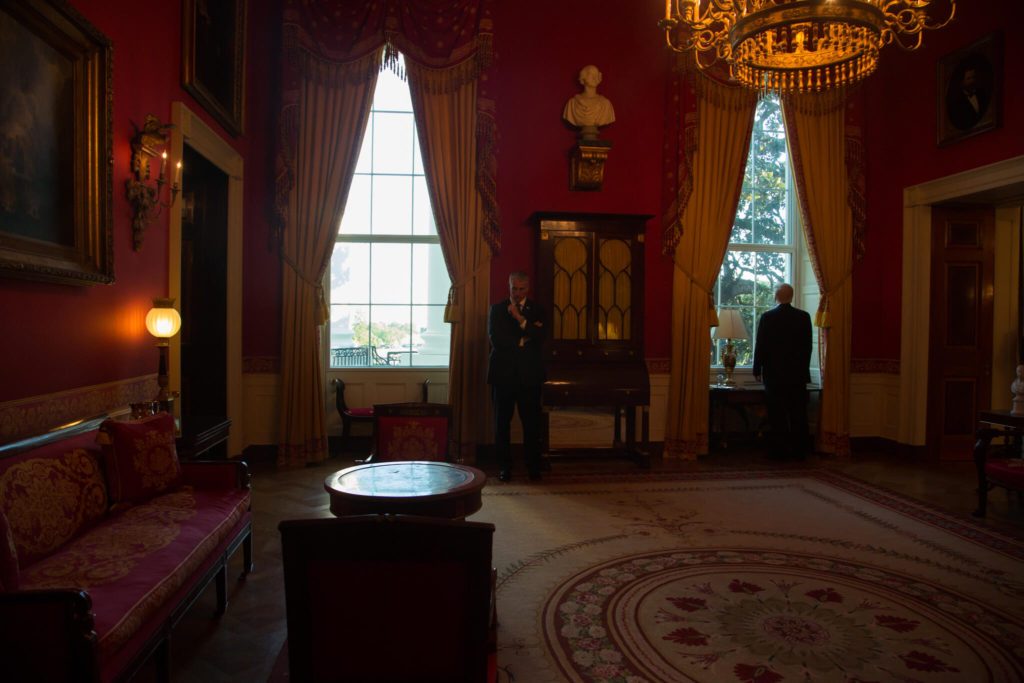 Donald Trump is in the White House, there is a strong conservative majority in the Supreme Court and the Republican Party controls both the US House of Representatives and the US Senate. In addition, the GOP controls the majority of Governorships and state legislatures across the US.
With this unprecedented control by a single political party, you would think we would have coherent and consistent policies not to mention accomplishments and successes of historic proportions. Instead we have division, vitriol, chaos and discord everywhere you look.
Reasonable people are asking: What is happening to our country?
With the mid-term elections upon us, it is time for America to take a hard look at the direction we are going and what the Republicans have done. The American people have to decide whether we want to continue down this path or make a change.
At AmericanLegalNews.com, we submit that it is time for change – at every level.
Following is a brief recap of the state of our union.
The US Economy
The economy has continued the upward trajectory that began in 2009 shortly after Obama took office. Donald Trump takes credit for this, but it is clear from the numbers that the recent economic growth is part of an ongoing trend.
And yet, there are troubling signs on the horizon.
The stock market has lost all of its gains and in fact is in negative territory for the year.
Trump's tariffs appear to be a major drag on the economy. They are hurting American farmers and manufacturers, and our allies and trading partners are actively shopping for new markets and suppliers.
The deficit is rapidly approaching $1 Trillion per year and the national debt is close to $22 Trillion thanks in large part to Trump's corporate tax cuts.
Senate Majority Leader Mitch McConnell has made clear that the Republicans plan to slash Medicare, Social Security and Medicaid to reduce the deficit.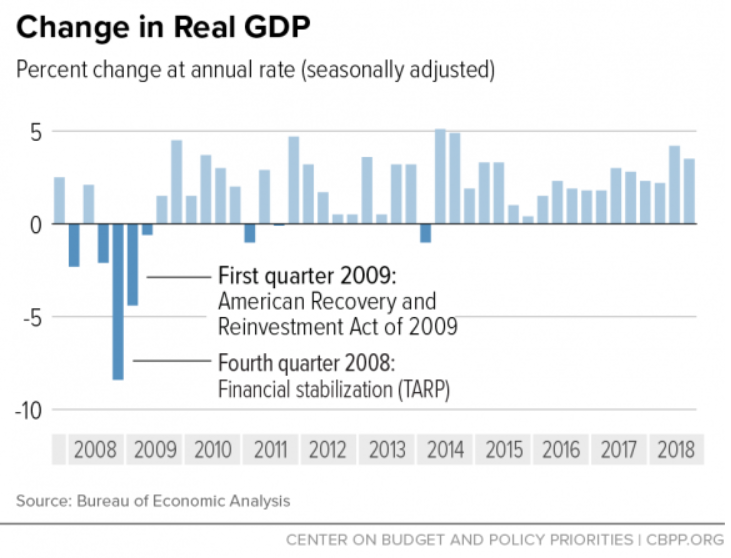 Immigration
From the moment that Donald Trump came down the escalator in 2015 to this very day, he has shouted about the evils of immigration. He has labeled Muslim immigrants as terrorists and Central and South American immigrants as criminals, rapists and murderers. Since taking office he has enacted numerous anti-immigrant policies including:
A ban on immigration from certain Muslim-majority countries
Attempts to stop undocumented immigrants (what Trump refers to as "illegal aliens") including adopting the inhumane policy of separating children from their parents.
Severe limits on legal immigration and political asylum.
Healthcare
Donald Trump and the Republicans railed against the Affordable Care Act (Obamacare) for almost a decade. They came within one vote of repealing it last year.
Even though they were not successful in repealing the ACA, the Trump administration has enacted policies specifically intended to eviscerate it with the full support of Republicans in Congress.
Now that polling indicates widespread support for expanded healthcare and the ACA, Republicans running for Congress in competitive districts have "found religion" and claim that they support protections for people with pre-existing conditions despite a long history of opposition and years of active attempts to eliminate that very protection.
This is a clear case where actions speak louder than words. Believe them at your peril.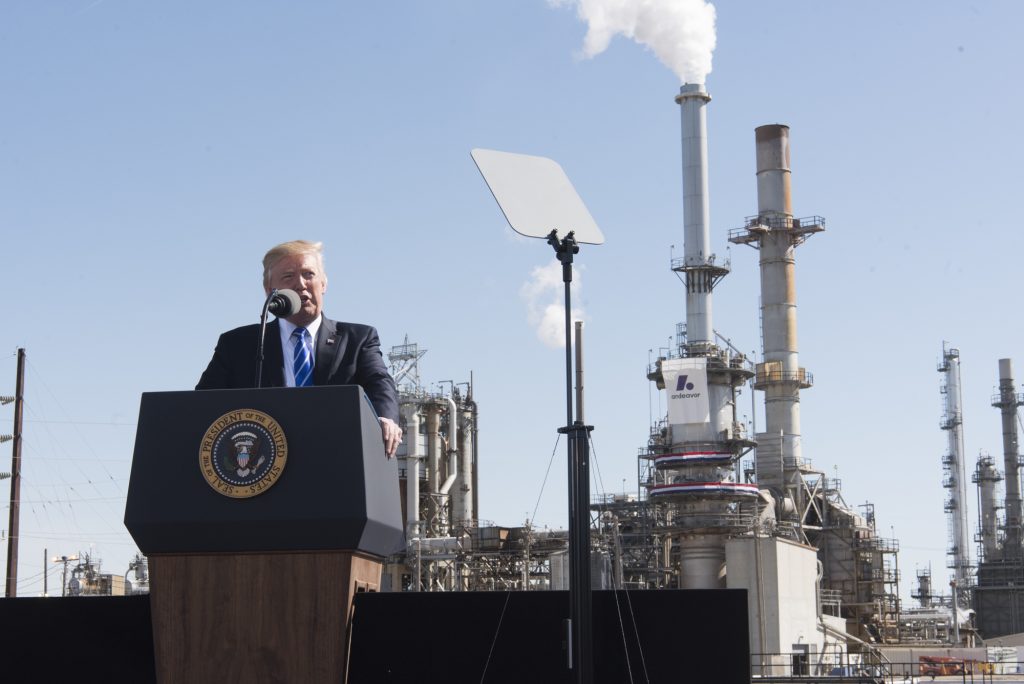 The Environment
The Trump administration has adopted changes to weaken the federal environmental regulatory system that has been in place since the Nixon administration. Changes include:
Our Communities
Perhaps the worst change has been the polarization of our communities. President Trump not only has failed to heal the wounds from mass shootings and racial injustice, he continuously stokes the fires of animosity and division with his incendiary rhetoric. While he takes no responsibility for the effects of his actions, his speeches, policies and agenda have resulted in evil and violent conduct from his supporters including:
Pipe bombs sent by a Trump supporter to Democratic leaders and CNN.
An increase in anti-semitic hate crimes.
Increased rallies and atrocities by white nationalists.
An acceleration of gun violence such as the Pittsburgh, Parkland and Las Vegas shootings.
Women and Minorities
Officials in the Trump administration are more white and male than any presidential administration in decades. While this is disturbing in itself, it might not be a problem except that Trump has adopted policies to reduce women's health services as well as health services and other support for minorities and the poor. His administration has not only weakened protections for reproductive rights, but also things like pay transparency, increased overtime and equal pay.
Donald Trump also uses his pulpit to attack African American political and cultural leaders such as former President Barack Obama and Congresswoman Maxine Waters  as well as sports figures like Colin Kaepernick, Lebron James and Stephen Curry.
His policies hurt minorities and the poor. Of particular note are rollbacks in healthcare subsidies as well as environmental protections and proposed cutbacks in educational spending, all of which have a disproportionate impact on people of color.
Scandals Involving Unethical and Illegal Conduct
Multiple Trump administration officials and members of his presidential campaign have been indicted or pled guilty to numerous federal crimes. Trump pledged to "drain the swamp", yet many Trump campaign officials and appointees have engaged in criminal conduct or acted so unethically that "the swamp" has become a toxic waste dump. A few examples (not including numerous allegations against Donald Trump himself, his family members or the Trump Foundation) include:
Michael Flynn – former National Security Advisor – fired after having lied to administration officials including Vice President Pence. Flynn pled guilty lying to federal agents about his consulting relationship with a foreign government.
Paul Manafort – former Trump campaign chairman – found guilty on multiple counts of filing false tax returns and bank fraud among other things. Manafort also pled guilty to money laundering and other charges.
Rick Gates – former Trump campaign deputy chairman and vice chairman of President Trump's transition team – pled guilty to lying to FBI agents and conspiracy against the United States.
Scott Pruitt – former EPA Administrator – resigned following numerous ethics investigations including taxpayer funded travel and spending on lavish personal benefits.
Tom Price – former Health & Human Services Secretary – resigned following reports that he used private military jets to travel to travel at taxpayer expense.
Steve Mnuchin – Secretary of the Treasury – allegedly used military aircraft for personal travel.
Rob Porter – former White House Staff Secretary – resigned after allegations of domestic abuse surfaced.
Numerous other officials and associates of Donald Trump have pled guilty, resigned under suspicion of various improprieties or are currently being investigated for illegal activities and ethical violations. Moreover, as is well known, many members of the Trump Campaign (including Trump family members) are currently under investigation by Special Counsel Robert Mueller for criminal activity including colluding with Russia to influence the 2016 presidential election and for obstruction of justice.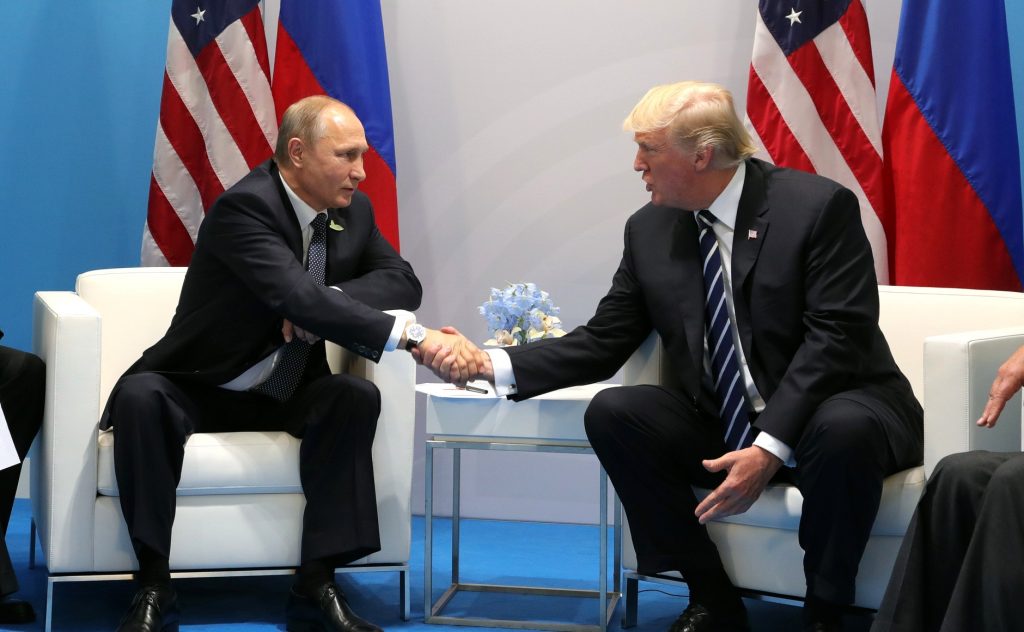 International
This article is intended to focus on issues of importance inside the US. However, in today's world it is virtually impossible to separate national policy from international events. Things like the Khashoggi murder and the punitive tariffs Trump has imposed on allies and foes alike have direct consequences and resonate in the US.
Trump has cozied up to dictators who condone and authorize murder, including Vladimir Putin of Russia, Kim Jong Un of North Korea, Rodrigo Duterte of the Philippines, and Saudi Arabia's Crown Prince Mohammed bin Salman. At the same time, Trump has increased tension with the democratically elected leaders of our allies such as British Prime Minister Theresa May, German Chancellor Angela Merkel, Canadian Prime Minister Justin Trudeau and many others.
His impulsive actions have caused uncertainty and left the US weaker and more vulnerable than at any time since World War II.
The GOP Won't Control Trump
The Republicans have control of Congress. Unfortunately, the GOP has made clear that it has no intention of limiting the damage from Donald Trump's worst instincts and actions. An occasional Senator may meekly question Donald Trump's choice of words, but the GOP makes no effort to be a moral compass for our country let alone provide the Congressional oversight required by our Constitution.
The Mid-Term Elections
In 2016, many moderates held their noses and voted for Trump because they did not like Hillary Clinton. Now, Hillary Clinton is not on the ballot and in a little more than a week, all voters have the opportunity to change the direction of our country.
Make no mistake, Donald Trump is on the ballot in these mid-term elections. You may not see his name, but the spineless Republicans who have enabled him are proxies for his policies, his rhetoric and his conduct. If you want change, if you want at least one branch of the government to provide some level of oversight, if you want to stand up to Donald Trump, you have a choice – Vote for Democrats at every level of the state and federal government.